This Is How Long It Takes For The Pfizer COVID-19 Vaccine To Start Working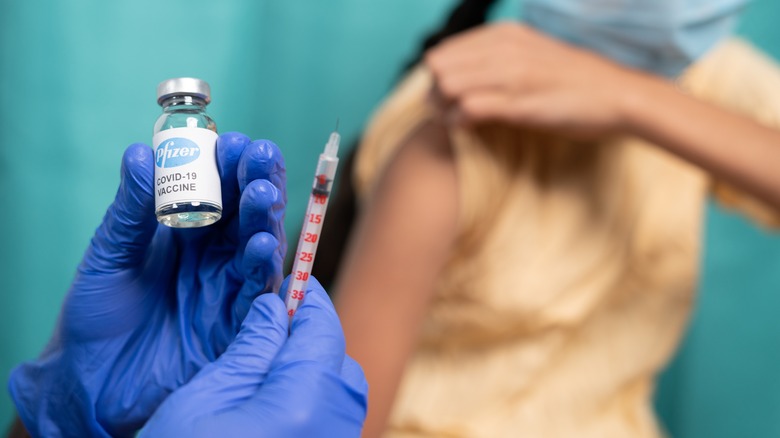 WESTOCK PRODUCTIONS/Shutterstock
In December 2020, the Pfizer vaccine was released in the United States under emergency use authorization to help mitigate COVID-19 symptoms in people 16 years of age or older, according to the U.S. Food & Drug Administration (FDA). Since then, 79% of the United States population has received 1 dose of a COVID-19 vaccine, 67% are fully vaccinated, and 32% are fully vaccinated and boosted, according to The New York Times.
If you've gotten fully vaccinated or even boosted, congratulations! You've taken an important step in not only protecting your health, but the health of those around you. However, there are still many people who have not been vaccinated against COVID-19.
If you're thinking about receiving the Pfizer vaccine, you may have questions regarding how long it actually takes to start working. No matter which vaccine you receive, you will have to wait a certain amount of time before full protection kicks in.
The Pfizer vaccine takes two weeks after your final dose to work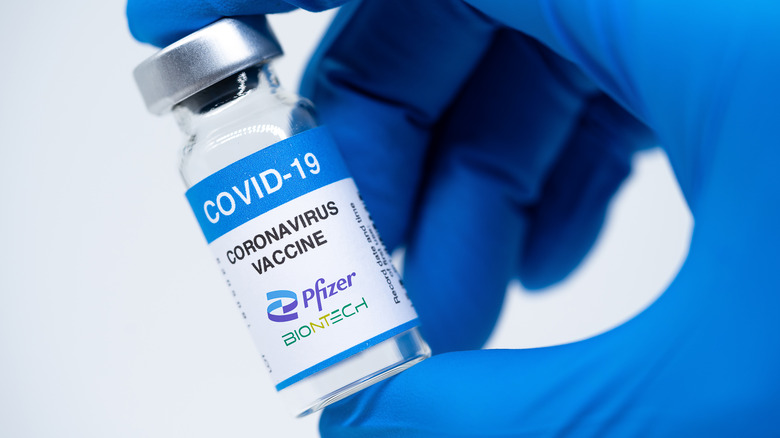 Marco Lazzarini/Shutterstock
The initial series of the Pfizer vaccine is broken down into two doses, and you receive the second dose between three to eight weeks after the first dose, according to the Centers for Disease Control and Prevention (CDC). While the first dose will provide some protection, the second shot is much more effective against COVID-19, according to the World Health Organization (WHO). This means you want to make sure you receive the second dose, because not getting the second dose can leave you with reduced protection.
When it comes to when the Pfizer vaccine will work after the final dose, whether that's the second shot or booster, it will take roughly two weeks for full protection, according to Yale Medicine. However, this is the same amount of time needed regardless of which vaccine you take, per Wexner Medical. So that shouldn't be a significant factor when deciding if you want the Pfizer vaccine or another one.