Why NYC Health Officials Are Swapping Kids' COVID Vaccine Sites For Monkeypox Sites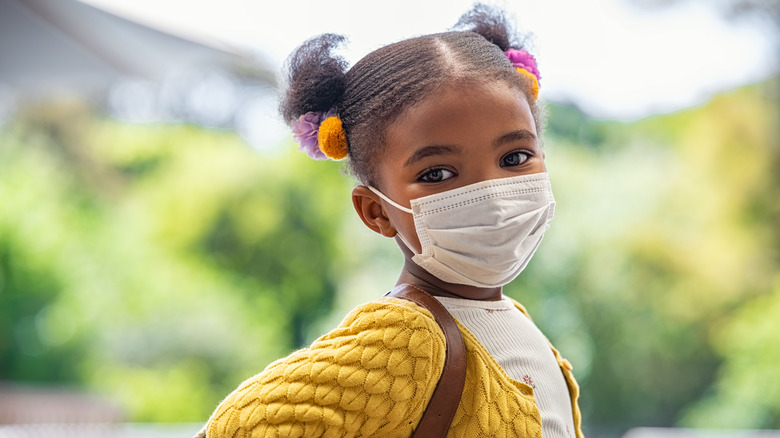 Rido/Shutterstock
The monkeypox outbreak is spreading in the Big Apple. As of August 15, there are 2,375 confirmed monkeypox cases in New York City (NYC) according to NYC Health, with certain boroughs reporting higher case numbers -– Manhattan (917), Brooklyn (472), and the Bronx (310). In response to the monkeypox emergency, 10 city-run vaccine sites originally designated for distributing the COVID-19 vaccine to kids under 5 have been closed, three of which have been swapped out for monkeypox vaccination sites (per WebMD). "Due to the ongoing monkeypox emergency, we transitioned some of these sites to administer monkeypox vaccine," explained the city's health department in a statement (per Spectrum News NY1). But why?
Ever since the city-run COVID vaccine clinics opened in late June, vaccinations for children have been in low demand, according to WebMD. On top of this, NYC declared the monkeypox outbreak a public health emergency on July 30 as cases increased. Monkeypox vaccine appointments are being swept up in a matter of minutes; Manhattan Borough President Mark Levine reported on Sunday that in less than an hour, 6,000 new vaccine appointment slots were filled throughout NYC (per ABC News).
Both of these situations played a role in transitioning the kids' vaccine clinics to monkeypox sites. The three repurposed locations began distributing monkeypox vaccines as of August 5, but transitioning the remaining seven clinics is still up in the air, according to Spectrum News NY1. But WebMD says the remaining seven were scheduled to have closed yesterday, August 14.
What does this mean for kids' COVID vaccines in NYC?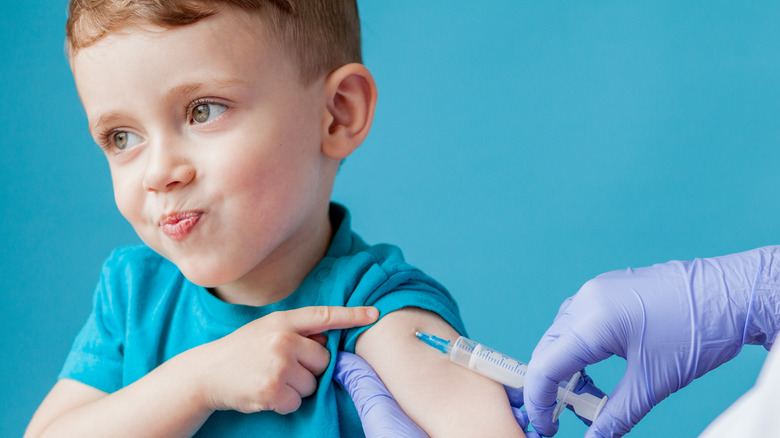 Volodymyr Maksymchuk/Shutterstock
This is actually in accordance with New York City's long-term COVID plan for children. These days, many children in NYC are getting vaccinated at other locations such as pharmacies, neighborhood health centers, and at their pediatric doctor's office, points out Spectrum News NY1. "We always planned to transition vaccination for very young children to providers," the city's health department explained.
While this may be the case, other community members have challenged the decision. Manhattan Councilwoman Gale Brewer wrote a letter to Dr. Ashwin Vasan, the city's department of health commissioner, saying, "I strongly urge you to maintain these family-friendly sites, at least until mid-September so that children who are going to daycare and school can get vaccinated. I know that sites need to be available for Monkeypox vaccinations; other sites should be explored as to not reduce access to sites where staff have perfected pediatric care to reduce the impact of COVID-19." Brewer noted that the closures are particularly problematic for kids needing a second dose of the Moderna vaccine, as many neighborhood health clinics and pediatric providers administer the Pfizer vaccine, while city-run sites use the Moderna vaccine.
Spectrum News NY1 noted that the city promised that all scheduled toddler COVID-19 appointments at these clinic sites would be moved to nearby facilities if needed, and that no appointments were canceled in the process.