Could Subliminal Messaging Be The Key To Losing Weight?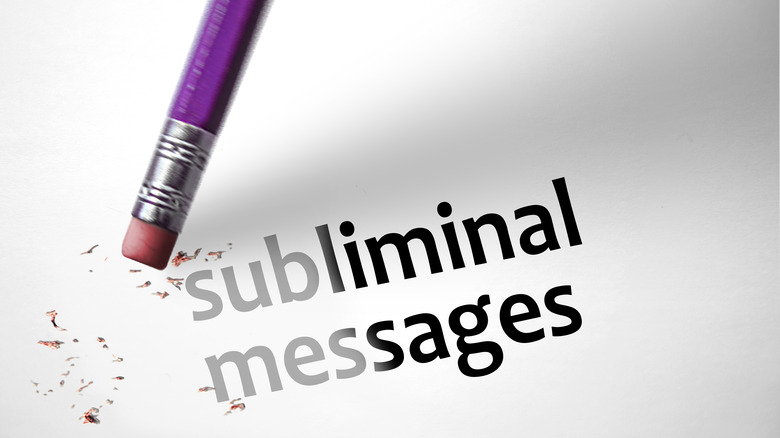 klublu/Shutterstock
There are many creative strategies that people utilize in an attempt to lose weight, and you may or may not have heard of subliminal messages being one of them. If you've never heard of subliminal messages before, Healthline reports that they are intended to target the subconscious mind by flashing quick images or sounds below the threshold of conscious perception. Subliminal messages are believed to potentially affect an individual's decision-making by changing their mood, thoughts, behavior, and motivations. 
Subliminal messages were initially thought to have short-lived effects, yet a 2016 study published in Neuroscience of Consciousness found evidence to support the longer-lasting influence of these unconscious messages. During two separate experiments, the researchers found that the conscious decision-making of their participants appeared to be unconsciously influenced by the subliminal stimuli even after a delayed period of 15, 20, or 25 minutes. 
Amazingly, studies completed with functional magnetic resonance imaging (fMRI) have even discovered unique activations in parts of the brain during subliminal stimulation compared to conscious stimulation, as illustrated in a 2014 meta-analysis published in BMC Psychiatry. In particular, subliminal stimulation leads to greater activation in the right fusiform gyrus and the right insula. 
Due to the prospective power of subliminal messages, Healthline explains that many people have used them to try to create healthy habits in their daily routine. For instance, some have tried them as a motivator to lose weight and exercise more often – but can listening to subliminal messages actually help someone achieve their weight loss goals?
Could subliminal messages help people lose weight?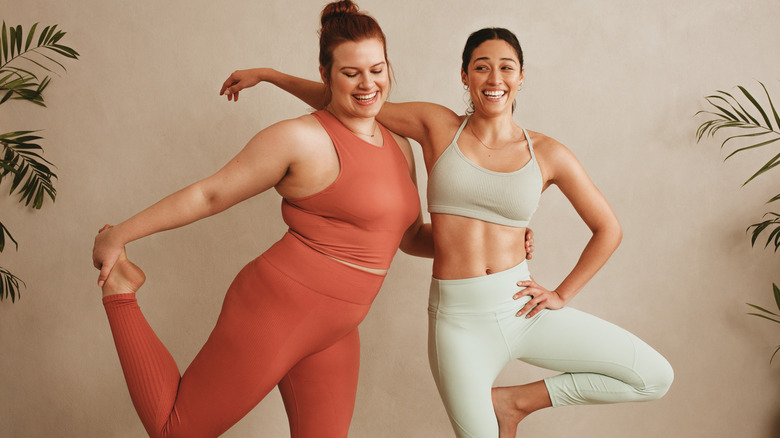 Jacob Lund/Shutterstock
After learning more about subliminal messaging, you may wonder if you could lose weight by listening to them yourself. Unfortunately, in the current state of minimal research surrounding the subject, there appears to be a lack of scientific evidence that supports their effectiveness in facilitating weight loss. According to Healthline, some studies found that subliminal stimulation had little to no effect on the participants in terms of losing weight. On the other hand, some researchers believe that listening to subliminal messages could make someone more mindful of their weight.
Additional studies have suggested that subliminal messages could influence behaviors that relate to an individual's weight loss goals. A 2020 study published in Frontiers in Psychology discovered that exposure to subliminal messages of foods may have an effect on the ability to achieve diet success. Similarly, a 2012 review published in Current Obesity Reports noted that being consciously and unconsciously exposed to attractive food cues and diet goal cues could influence whether an individual was successful or unsuccessful in their dieting goals. 
Whether subliminal messages truly work for weight loss is currently unknown, as there are conflicting research results. If you're interested in trying out subliminal messaging to see if it makes an impact on your personal weight loss journey, Healthline shares that there are subliminal weight loss programs available, but you should search for one that is credible as they are not regulated.