Can You Have Monkeypox And Be Asymptomatic?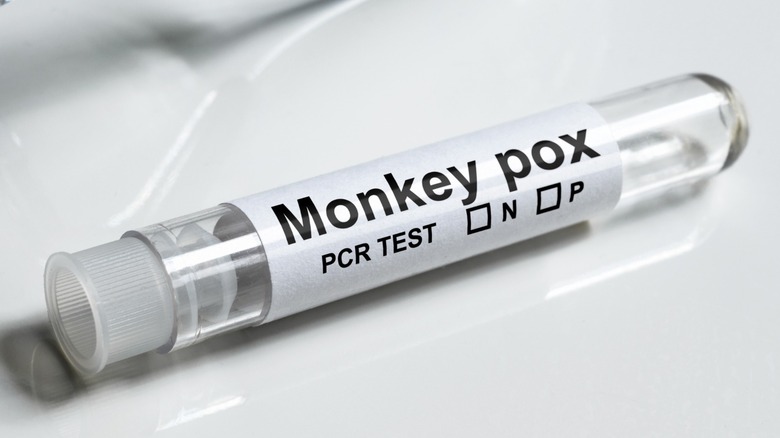 Viacheslav Lopatin/Shutterstock
According to a new study recently published in the Annals of Internal Medicine, it is possible for you to have the monkeypox virus (MPXV) and spread it to others, despite not showing any symptoms. Given that the current monkeypox outbreak appears to predominantly be affecting men who have sex with men, researchers screened 200 men who have sex with multiple male partners. Of those 200 participants, 13 men who had been asymptomatic tested positive for monkeypox. Two of those men eventually reported experiencing symptoms. While the remaining 187 participants tested negative for the monkeypox virus, three presented with symptoms when they returned to the clinic three weeks later, per Healthline.
This study is not the only evidence showing that monkeypox can be transmitted in ways other than through sexual contact. A recent report from the Centers for Disease Control and Prevention (CDC) revealed that a 20-year-old bisexual male contracted monkeypox following his return to the United States from the United Kingdom despite no sexual contact within the preceding three months. The man reported only being in close physical contact with others at several large outdoor gatherings. Though, he reported drinking alcohol and sharing an e-cigarette.
Dr. Rachel Bruce, interim chair of emergency medicine at Long Island Jewish Forest Hills in Queens, New York, told Healthline that this was strong evidence that, in addition to sexual contact, monkeypox can be transmitted through other forms of close, physical contact.
This is how you can protect yourself from monkeypox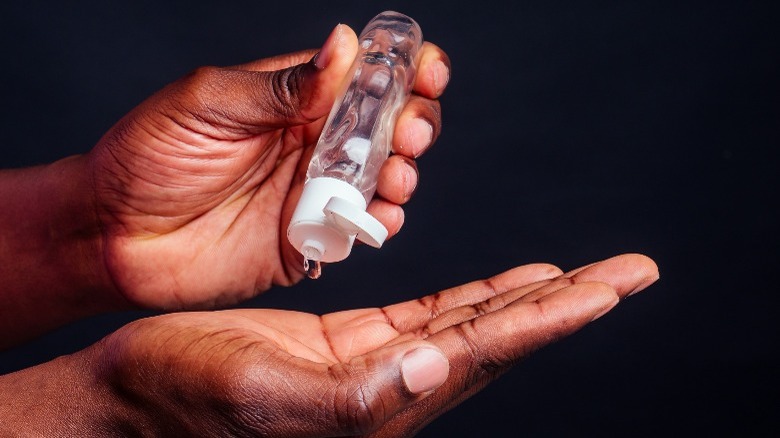 yurakrasil/Shutterstock
According to the experts at Mayo Clinic, while the monkeypox virus originated in Africa and typically affects rodents and monkeys, the 2022 outbreak clearly shows that the virus is transmissible throughout the world among humans. The onset of monkeypox symptoms typically manifests between five and 21 days after exposure to the virus and can last from two weeks to a month. Examples of symptoms include fever, fatigue, and swollen lymph nodes, among others. Most notably, a skin rash will often develop on the face, hands, and potentially other areas of the body between one and four days following a fever.
Because monkeypox can spread through close physical contact with an animal or human who is infected, there are precautions you should take to prevent becoming infected. These measures include avoiding physical contact with any person who is infected, meaning no kissing, hugging, or any sexual contact. Also, avoid sharing utensils and touching bedsheets or blankets of someone who is infected with monkeypox. Wash your hands regularly with antibacterial soap and water, and use hand sanitizer if you come into contact with someone who is infected. There is no treatment for monkeypox, so if you are infected, health experts advise that you try an antiviral medication to reduce symptoms and stay home and separated from both humans and pets, per MedlinePlus.