New Law Seeks To Prevent A Surprising Driver Of Child ER Visits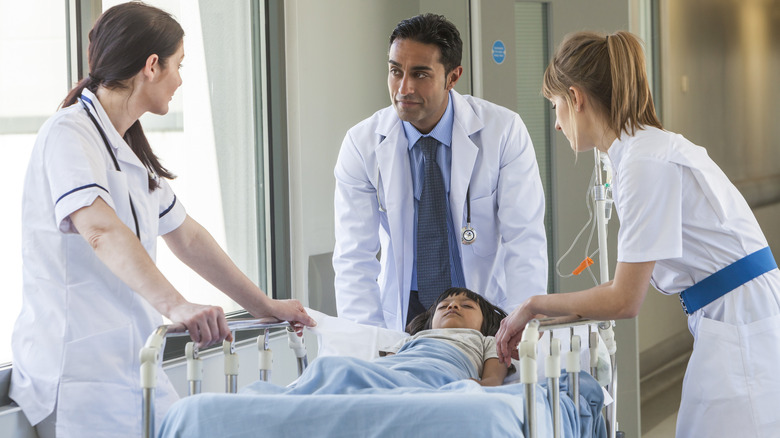 Spotmatik Ltd/Shutterstock
President Joe Biden signed a new law earlier this month that aims to lower the number of childhood ER visits. Known as Reese's Law, the measure will soon require businesses to use warning labels and childproof packaging for button batteries — small, round batteries that are found in many toys and household devices (via HealthDay News). The law was named after Reese Hamsmith, an 18-month-old who died after swallowing a button battery from a remote control in 2020.
Reese isn't the only child to accidentally swallow these batteries and end up in the ER, however. New research published in the journal Pediatrics shows that an increasing number of children in the U.S. are accidentally ingesting button batteries. According to the study, the number of child ER visits as a result of battery poisoning has more than doubled in the last decade. "It's very concerning that the frequency has gone up," Dr. Kris Jatana, a pediatric otolaryngologist at Nationwide Children's Hospital in Columbus, Ohio and co-author of the study, told HealthDay News. "There are more and more items in the home that contain button batteries, so these numbers will keep going up and keep getting worse."
What parents can do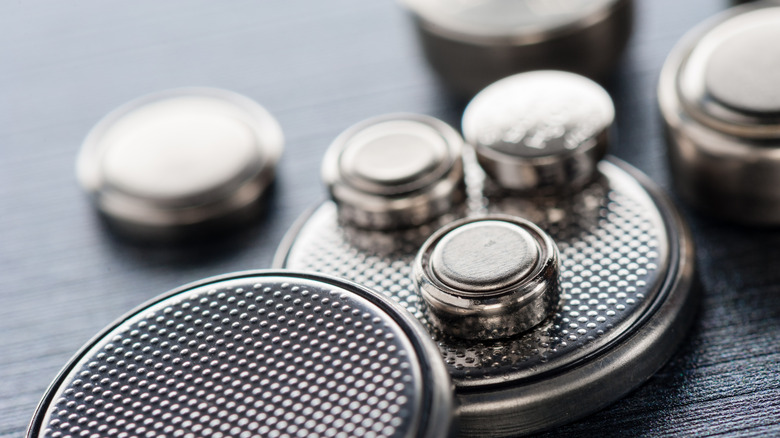 Nor Gal/Shutterstock
According to CNN, swallowing a button battery is dangerous because it has a very strong current, which can interact with the saliva in a child's throat, causing a chemical reaction that can burn the esophagus in a matter of hours. This can lead to esophageal perforation, erosion of the trachea, or vocal cord paralysis. That's why experts recommend that parents refrain from inserting batteries into devices in front of their small children and advise them to store extra batteries in places where their children can't reach.
It's also best to get rid of any expired batteries around the house. "Try to choose products with battery compartments that only open with a screwdriver or special tool, or that have a child-safe closure," suggests ear, nose, and throat specialist Dr. Christopher Grindle in a statement from Connecticut Children's Hospital. "At minimum, use strong tape to keep the compartment sealed tight against small hands."  Experts also encourage parents to supervise their children whenever they're playing with a toy or device containing a small battery. If you think your child has swallowed a button battery, don't wait for symptoms to appear. Take them to the ER immediately.