Diana Bocco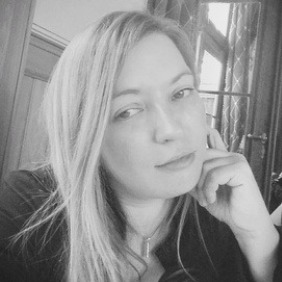 Expertise
Travel, History, True Crime
Diana's work has appeared on the Discovery Channel, National Geographic and other travel outlets.

She's previously written for travel, how-to, and health sites such as Discovery, Healthline.com, and The Clymb.

Diana is also a writing coach and offers one-on-one support, editing, and development for writers.
Experience
Diana has been a full-time writer, editor, and photographer for over two decades. Over the years, she's covered everything from finances to health and wellness to animal topics. She's written city guides for National Geographic, covered debt and investment for Yahoo! and researched technical topics for Popular Mechanics. She also writes for Ripley's Believe It or Not! and is a regular contributor to Planetware, The Motley Fool, and PetMD. Diana is also a writer/editor at Expats.cz, the largest English-language news site in the Czech Republic. At Grunge, she's putting her passion for history and travel to good use. Diana has traveled extensively and lived in six countries on four continents -- that meant getting through plenty of blizzards in Siberia, canoeing through the historical Mekong River, and exploring some of the biggest and deepest caves in Southeast Asia.
Education
Before Diana graduated with a Bachelor's Degree in Nutrition, she almost pursued a degree in criminal justice. She makes up for the lost degree by writing a lot of true crime articles.