Lynn Santa Lucia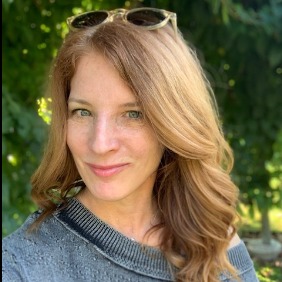 School
Northwestern University, Universidad De Sevilla
Expertise
Health & Wellness, Women's Lifestyle, Technology (digital Health Tech)
Lynn is an editor for Health Digest.

She previously was editor of the mental health magazines bpHope and Esperanza. Her feature writing, columns, and blogs on mental health, family health, women's health, nutrition, and fitness have appeared in HuffPost, Health, Self, and platforms for Roswell Cancer Institute, Boston Children's, Brigham & Women's Hospital, Harvard Pilgrim Healthcare, BrightHorizons Family Solutions, and more.

She has written two books of nonfiction on trailblazing women through the centuries: Ladies First: History's Greatest Trailblazing Women; and Amazons & Hellcats.
Experience
Lynn has 20 years experience developing award-winning editorial across the health sector. She has launched custom publications, web content, and patient-centric story campaigns for healthcare organizations, hospitals, Big Pharma, and digital health technology and bio-tech companies. She believes words matter, has a fine appreciation for solid journalism as much as a well-crafted sentence, and is passionate about multimedia storytelling for the greatest positive impact.
Education
Lynn has a bachelor's degree in American Studies from Northwestern University, and completed her junior year abroad at the Universidad de Sevilla, in Andalucîa, Spain.
Stories By Lynn Santa Lucia