The Male Celebrity Workout Routine People Are Most Likely To Try - Exclusive Survey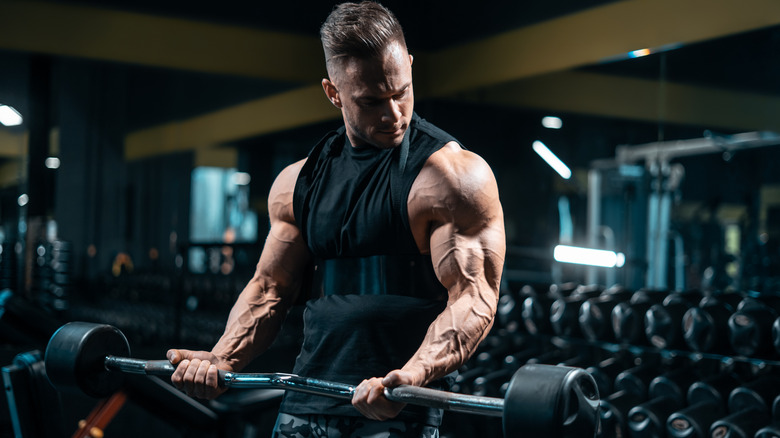 Goami/Shutterstock
Male celebrities work hard to get their muscles just right for the screen. Chris Hemsworth hit the weights to sculpt his body into the "God of Thunder." Chris Pratt got ripped for "Guardians of the Galaxy" by working out six days a week and eating 4,000 calories a day (via Men's Journal). Who doesn't remember Zac Efron's huge transformation for his role in "Baywatch?" His co-star, Dwayne "The Rock" Johnson, keeps his WWE physique year-round by hitting the weights five days a week (via Shape). 
Michael B. Jordan uses kettlebells, bodyweight exercises, and a jump rope to get back into fighting shape to play Adonis Creed in "Creed 3" (per Men's Health). Although shirtless Mark Wahlberg was only 21 when he wowed us in his Calvin Klein ads, this 51-year-old actor hits the gym at 3:30 a.m. each day (via Yahoo).
If these male celebrities inspire you to work out, who motivates you the most? In an exclusive survey, Health Digest found out whose routine you would like to try.
Your favorite male celebrity workout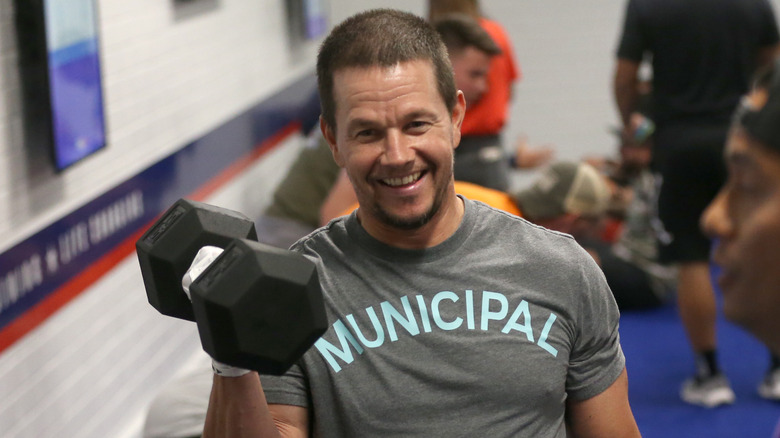 Phillip Faraone/Getty Images
Mark Wahlberg tops our list with 19.73% of the 583 people surveyed. According to Men's Health, Wahlberg will do two workouts a day to prepare for his roles. In a recent post on Instagram, he said he's training "for life" now that he's part of the "over 50 club." He keeps himself shredded through clean eating and circuit training (via Muscle & Fitness).
In a very close second (by just two votes) is Chris Hemsworth, with 19.38% of the votes. Although Hemsworth said it was harder for him to pack on muscle for "Thor: Love and Thunder," he managed to add more muscle for the role (via Insider). He spent 12 months during his COVID lockdown swimming, boxing, and lifting weights (via USA Today).
Michael B. Jordan's routine was in a close third, garnering almost 18% of the votes. Following Jordan's knockout physique in "Creed," Jordan put on some serious mass for his role as Killmonger in "Black Panther." His trainer, Corey Calliet, told Men's Health that Jordan worked out two or three times a day using heavy weights.
"Black Adam" star Dwayne Johnson scored almost 18% of the votes, inspiring us on Instagram with his pit shark sumo squat finishers. Zac Efron, who told Men's Health his "Baywatch" body took a toll on his mental health, finished our survey with 14% of the votes. "Guardians of the Galaxy" star Chris Pratt rounds off our survey, receiving 13% of the votes.