Biden Said In An Interview 'The Pandemic Is Over.' But Do Other Experts Agree?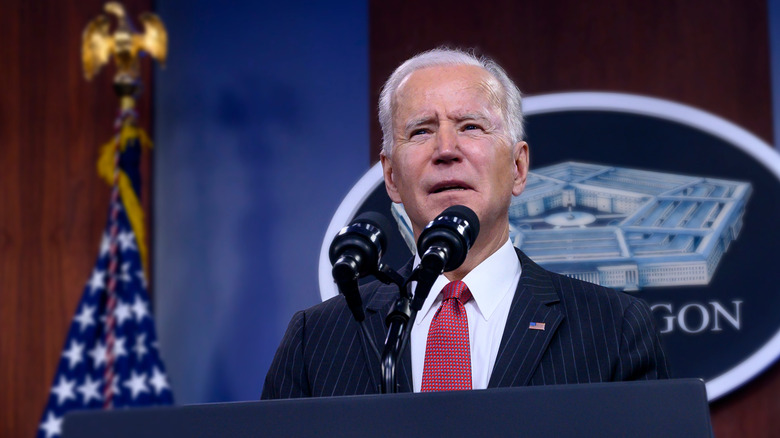 BiksuTong/Shutterstock
During an interview on CBS's "60 Minutes" that aired on September 18, President Joe Biden said that the COVID-19 pandemic is over in the U.S. "We still have a problem with COVID. We're still doing a lot of work on it," President Biden said. "But the pandemic is over." The president's remarks come in the midst of a downward trend in COVID-19 cases across the country in recent months. However, cases have far from disappeared (via CNN).
Although the Centers for Disease Control and Prevention (CDC) has relaxed its guidance on public safety measures for COVID-19, many people still remain vulnerable to the disease. This includes the elderly, immunocompromised, those who have a disability or underlying health condition, and those who are still unvaccinated. In addition, recent data from Johns Hopkins University shows that there is an average of 65,000 new COVID-19 cases and 400 deaths per day. These numbers are expected to hold steady for at least another month.
Experts disagree with Biden's comments about the pandemic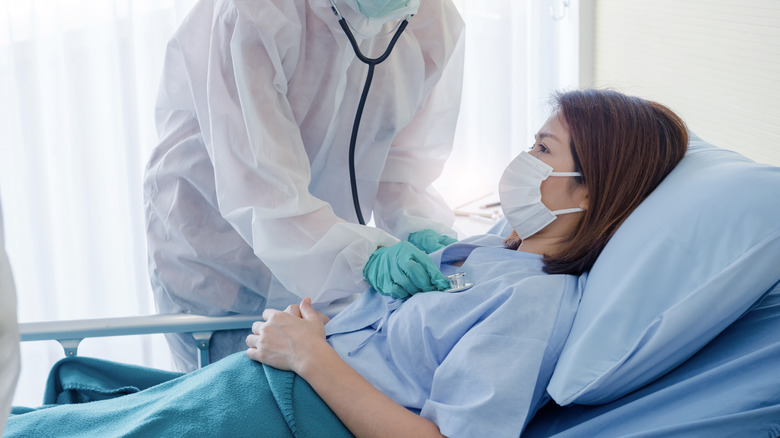 Anuchit kamsongmueang/Shutterstock
Because of these numbers, public health experts disagree with President Biden's use of language. While many experts remain optimistic that this downward trend in cases is a positive sign, they agree that the COVID-19 pandemic is not yet over (via NBC News). According to Tedros Adhanom Ghebreyesus, the director-general of the World Health Organization (WHO), the "end is in sight," but we still haven't reached it. Even the CDC, which has drastically reduced its recommendation of COVID-19 safety measures, has still not declared an end to the pandemic.
Although part of this is due to the fact that the word "pandemic" refers to a disease epidemic that spans multiple countries — not just the U.S. — the current caseload in America is still not low enough to be considered inconsequential (via NPR). In response to President Biden's remarks, Dr. Megan Ranney, the head of Brown University's school of public health, said that the pandemic may be different than it once was, but it is still an ongoing problem. "Is the pandemic different? Sure. We have vaccines and infection-induced immunity. We have treatments. We have tests (while they last). The fatality rate is way down. And so we respond to it differently," Ranney tweeted. "But over? With 400 deaths a day? I call malarkey."