Why Cancer Death Rates Have Sharply Declined In Recent Years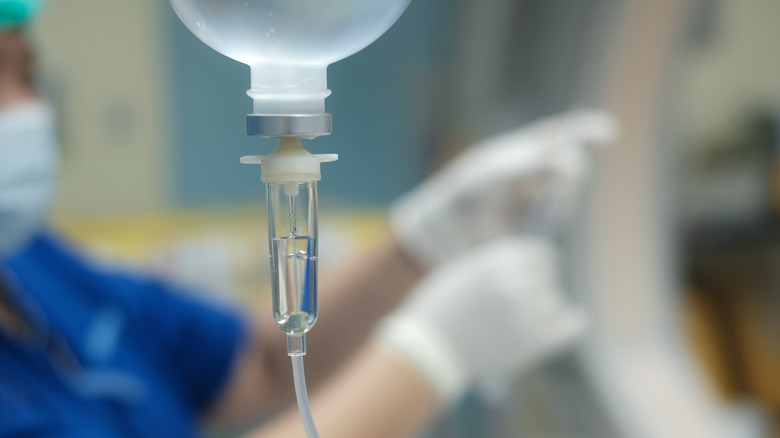 Pitchyfoto/Shutterstock
Cancer is the leading cause of death globally, with 9.5 million deaths in 2018. Based on numbers from 2013 to 2017, the cancer mortality rate in the U.S. is 158.3 per 100,000 people, according to the National Cancer Institute (NCI). In the United States, the two most common forms of cancer are breast and lung, with bronchus, prostate, and colon cancer rounding out the top five. The NCI estimates that 39.5% of the population will be diagnosed with cancer at some point in their lives.
The good news is that more people than ever are living longer after receiving a cancer diagnosis, according to a report published by American Association for Cancer Research (AACR). The organization released its annual Cancer Progress Report, and it showed that the cancer mortality rate dropped 2.3% every year between 2016 and 2019. This is due in part to the approval of new therapeutics and diagnostic imaging methods.
Medical advancements are paving the way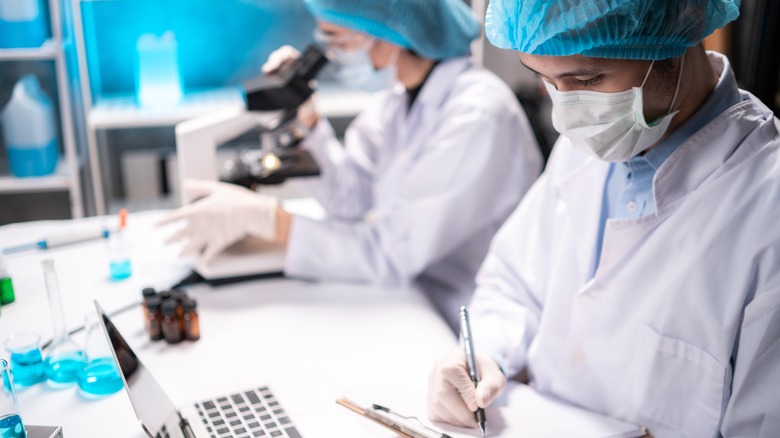 Chokniti-Studio/Shutterstock
Advancements in screening cancer treatments are responsible for the decline in cancer deaths, according to the AACR. "Basic research discoveries have driven the remarkable advances that we've seen in cancer medicine in recent years," said AACR President Lisa M. Coussens. She added that this includes targeted therapies, immunotherapy, and new therapeutic approaches. The report pointed out that the Food and Drug Administration (FDA) has approved eight new cancer treatments and two new imaging agents to detect cancer. Artificial intelligence-based tools are now increasingly being used.
While the mortality rate of cancer is dropping, the NCI notes that much work is still needed. This is especially because cancer rates increase with age, and the U.S. population is aging. "Investment in cancer science, as well as support for science education at all levels, is absolutely essential to drive the next wave of discoveries and accelerate progress," Coussens said.