Bloom Nutrition Founder Mari Llewellyn Shares The Evolution Of Her Health Journey - Exclusive Interview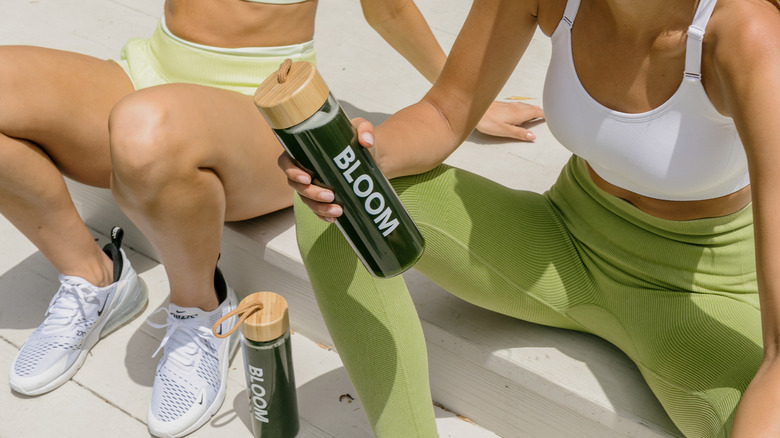 Carmel Samiri
Getting started with a new diet or fitness routine can be daunting — but it doesn't have to be. According to fitness influencer Mari Llewellyn, it's all about working toward small, realistic goals. Llewellyn's health journey was very personal, until one day she decided to post an update on social media about her results. Everyone wanted to know how she lost 90 pounds and how to get the same results. She began sharing her diet and workout routines with anyone who asked, which eventually blossomed into the SLAY app. Soon after, she launched her company Bloom Nutrition, which offers a product line of high-quality supplements with natural ingredients to help support your workout routine and a healthy diet.
Llewellyn's health journey has been positively transformational, and it has fueled her to dedicate her life to helping people from all backgrounds reach their full mental and physical potential. Not only has Llewellyn inspired so many others to walk the health and wellness path, but she has also made the journey approachable with practical workout plans and delicious, healthy supplements. In an exclusive interview with Health Digest, Llewellyn shared about her health journey, her secrets to success, and how you can achieve your health and wellness goals.
How it all began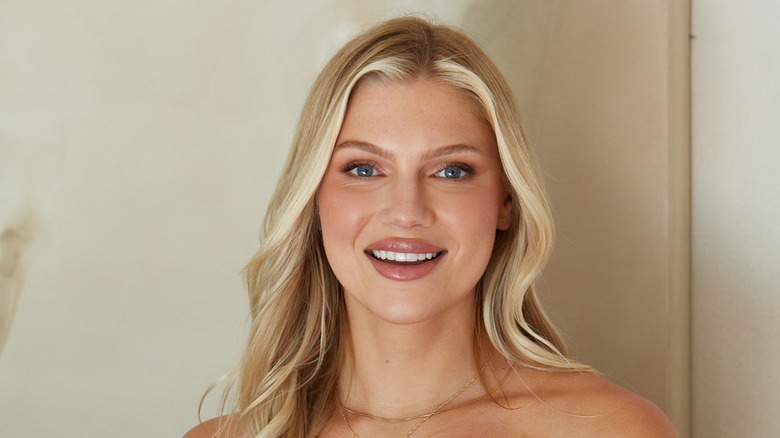 Michael Clifford Photography
First of all, congratulations on the success of your ventures, Bloom Nutrition and the SLAY app. Before launching these businesses, your entrepreneurial path began when you documented your own physical and mental health journey, including your weight loss of 90 pounds, on social media. Can you tell us a little bit about that experience?
Thank you. My fitness journey began as a very personal, private journey. I was at a super low point in my life. I would consider it to be rock bottom, and I had this realization that the only person that could fix the situation was me, and it was all on my back. I spent nine months learning everything I could about nutrition, fitness, and learning how to have some self-discipline. It taught me so much about myself [and] about work ethic. I feel like I tapped into an area of myself that I hadn't seen before.
Around seven or eight months in, I decided to post a transformation photo on social media. Up until this point, I hadn't shared anything publicly. When I finally did share something, it blew up way more than I expected. People were requesting workout plans and nutrition plans. It all happened very organically, and it was, and is, my passion. I was excited to say, "Hey, what can I do with this? Maybe this could be my job."
I noticed that your online fitness app, the SLAY app, has become very popular. Can you tell us more about that?
When I first started, it was just myself and my now husband running it. We had a PDF guide that we would manually email people for $5. Of course, this was not a particularly sustainable plan — we were up all night emailing plans. Eventually, we turned that into the SLAY app, which is where all my workout plans live in addition to my favorite healthy recipes.
I wanted to create an app that was designed for beginners who were new to fitness but wanted to get into weightlifting. It's the plan that I followed when I was on my weight loss journey. It's simple and effective, but it's fun. It switches itself up every single day, nine weeks of workout plans. It's a really accepting female community, which I love so much. Everyone's so supportive, and it's been incredible to see their lives change and see what they've done. It's been really fulfilling for me.
Greens that taste good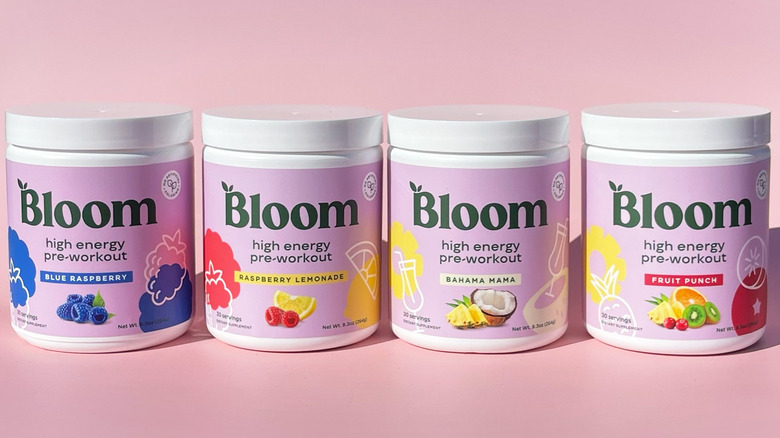 Bloom Nutrition
It sounds like you took a lot of your own experience into creating SLAY. How did you develop the workout plans for SLAY?
A lot of it was inspired by what I was doing. I learned weightlifting from my now husband, who is an avid bodybuilder, but I also teamed up with my personal trainer here in LA — her name is Paulina Piotrowska. She's an incredible personal trainer from Poland. She taught me even more about weight training and how to add some athletic movement to make it super functional and fun. She teamed up with me to help create the workouts, and I keep updating them based on my journey. The best thing with fitness is that it's forever evolving, and there are always new, fun things to be trying. It's evolved with me, but [I] kept those same simple core exercises.
What do your diet and workout routines look like nowadays? Have they shifted over time?
It has evolved a little bit. I will always love weight training. Everyone should do weight training — it's amazing for men and women. It's how I lost the majority of my weight. Now, I've added Pilates once a week, and I do a little bit more long walks and a bit more restorative exercise in between my weight training. I'm enjoying trying new things, but at the core of it, it's always been weight training for me.
We've heard that there are some exciting new things on the horizon for Bloom Nutrition. Can you tell us a bit more about that and your product line?
Totally. SLAY was first. My workout plans were first, but the one thing I had a hard time finding on my journey was supplements that felt approachable for me as a female beginner to fitness. I would walk into a supplement store, and everything would be super male branded, super crazy amounts of caffeine, jitters, you name it. I wanted something that tasted good and was colorful and looked good on my shelf but had ingredients that I felt good about.
So we created Bloom Nutrition. We sampled all of 2018 and launched in 2019 with three pre-workouts. Since then, we've expanded our product line. We came out with Greens right at the beginning of the pandemic, and they blew up. Now they're everyone's favorite product, including mine. They are crazy good. They help with bloating, digestion, immunity, and energy. They're packed with whole fruits and veggies, probiotics, berries, and antioxidants.
Those have become the Bloom product, and they will be launching in Target across the country on October 10, which has been a goal of ours from when we first started. It was just me and Greg at the beginning, and we always felt like our customer was a Target girl. It's accessible to so many people across the country. We felt like it would be a great place for us to live, and it's our first retail store. We're so excited about that.
Set realistic goals unique to you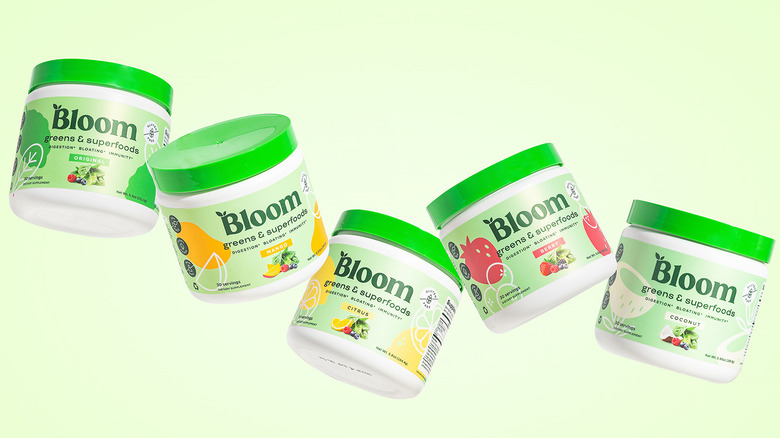 Treesha Arellano
Do you have any tips for people who are struggling to meet their health goals?
When I first started, the concept of losing 90 pounds, which is what I did ultimately, was very overwhelming. I went about it in small chunks. I told myself if I can lose X amount in one week and stick to nutritious healthy food five days of the week, that's manageable for me — doing it in baby steps.
When I first started, I wasn't even at the gym. I was taking long walks, doing things that felt achievable for me. Moving at the pace that makes you feel like you can handle it is helpful at the beginning, and also making it enjoyable. That's why we created our Greens powder. Ours is a lot better tasting than some on the market. A lot of people are scared of greens because they look disgusting, and ours tastes incredible. That's been the best review we've had so far — how good they taste.
Find things that you enjoy and are easy to incorporate in your routine, throw them in a smoothie, whatever it may be. Also, know that what's going to work for you isn't going to work for everybody, and vice versa. Everyone's so unique and their schedules and bodies are so unique. It's important to find what works for you.
I've heard you're also a big advocate for mental health. What are your favorite strategies for cultivating mental health wellness?
Mental health has been at the core of my whole journey. On the outside, yes, it's a weight loss story, but for me, it was always about my mental health. I was diagnosed with Borderline Personality Disorder in college. I was a junior in college, and since then, I've been on a journey of finding things that have helped me manage and optimize my brain health.
Therapy has been huge for me. I do therapy twice a week — everyone should be in therapy. It's incredible. Journaling, meditating, and eating foods with healthy fats for brain health has been huge for me, [like] fish oil. Make sure you're nourishing your body and taking care of it. I don't think people realize how much food has an impact on our mental health and our gut. My whole life revolves around my mental health, and it helps me perform in other areas of my life, too.
Believe in yourself — you deserve it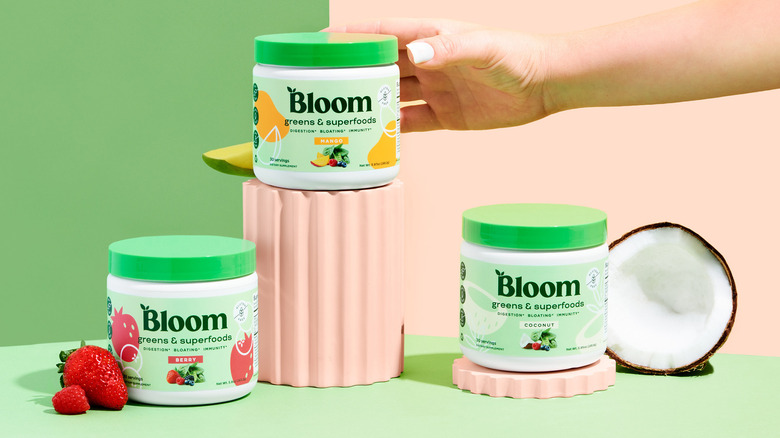 Whitney Finuf
Do you have a favorite meal?
Are we talking cheat meal or regular meal?
Let's talk both!
Okay ... I'm obsessed with doing salmon. I do these Asian-inspired salmon bowls with rice, a piece of salmon, tamari sauce, and cucumber. Oh — let me change my answer. Poke is 100% my favorite healthy meal. I'm obsessed with poke. It's so good. You can switch it up, add whatever you want. I get some good sashimi-grade fish, either tuna or salmon. In terms of a cheat meal, I love French crepes.
Yum. Do you have any other advice for people just starting out on their own health and wellness journey?
It sounds cheesy, but if I can do it, you can do it. Back then, I thought that I was destined to ... I didn't think that I was meant for success or I was going to be the type of person who could apply myself. I didn't think I could achieve what I have achieved.
You can do anything that you decide to dedicate yourself to. You'd be surprised how far you can get with setting small daily goals and daily habits. We are what we do every day, and starting small and getting better and better each day, you'd be shocked at how far you can go.
You can follow Mari Llewellyn on Instagram and TikTok. Find Bloom Nutrition products at Target starting October 10, 2022.
This interview was edited for clarity.