Coolio's Past Health Problems Explained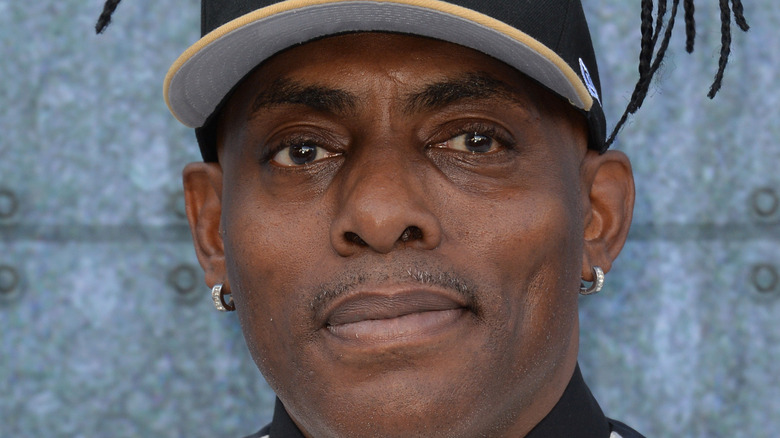 Featureflash Photo Agency/Shutterstock
59-year-old Grammy award-winning hip-hop artist Coolio died Wednesday, September 28, from a suspected heart attack, reports Express. Captain of the Los Angeles Fire Department Erik Scott told CNN that first responders arrived on the scene Wednesday afternoon where they administered "resuscitation efforts for approximately 45 minutes" to an unresponsive male before he was pronounced dead. "We are saddened by the loss of our dear friend and client, Coolio, who passed away this afternoon," said Sheila Finegan, Coolio's talent manager, in a statement to CNN.
The "Gangsta's Paradise" rap artist had been open about his past health problems. In a 2002 interview with USA Today, Coolio shared his experience with asthma starting from a young age (via Page Six). "I had a few episodes with asthma where I was in serious trouble and could have died," he told the publication. "I still played sports, but I would just have attacks and have to be hospitalized every now and then." In 2016, the "Fantastic Voyage" singer experienced an asthma attack while performing on stage, utilizing an audience member's inhaler during the course of his set.
Asthma treatment methods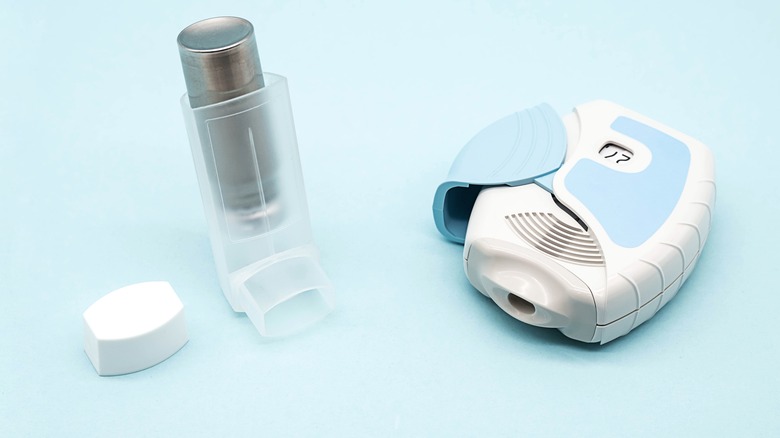 Zhenny-zhenny/Shutterstock
Characterized by chronic lung inflammation, asthma accounts for 439,000 hospitalizations and more than 1 million visits to the emergency room each year, reports the American College of Allergy, Asthma, & Immunology. Symptoms of the condition include wheezing, coughing, chest tightness, and shortness of breath. These symptoms can become aggravated in response to allergens including pollen, dust mites, pet dander, smoke, and more. Particularly dry or wet weather can also exacerbate symptoms.
Cases of asthma can vary in severity, yet treatment methods are available to help effectively manage asthma symptoms. Additional measures that can be effective for long-term asthma treatment involve reducing exposure to known allergens, or taking medications like inhaled corticosteroids, combination inhalers, leukotriene modifiers, and theophylline (per Mayo Clinic). Short-term asthma relief treatment methods include the inhalation of short-acting beta-agonists, anticholinergic agents, as well as the use of oral and intravenous corticosteroids. If you experience asthma-related symptoms, be sure to consult with your physician. They can help determine the underlying cause of your symptoms and develop an asthma treatment plan based on your individual needs.