New Research Finds A Unique Alternative To Opioids To Treat Pain After Surgeries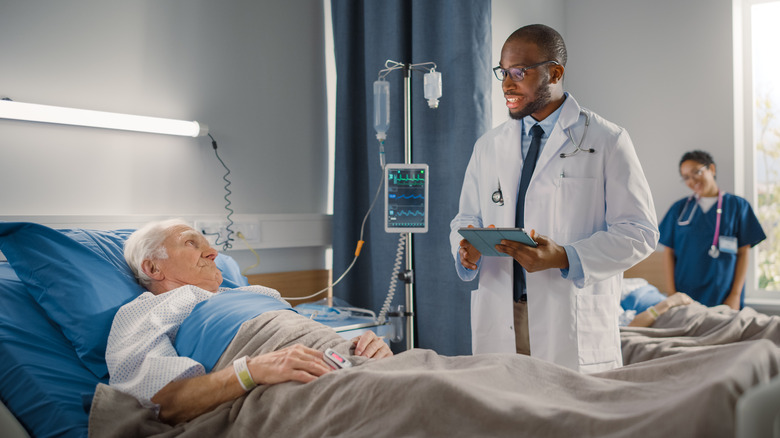 Gorodenkoff/Shutterstock
The opioid crisis in the United States was declared a public health emergency in 2017, according to the U.S. Department of Health and Human Services (HHS). In 2019, 10.1 million people misused prescription opioids. In a 12-month period spanning 2019-2020, over 48,000 people died from overdosing on synthetic opioids.
Opioids are drugs made from opium poppy plants that relieve pain (via Johns Hopkins Medicine). They work by obstructing pain messages to the brain, which can also cause feelings of relaxation and happiness. When they're taken regularly to treat pain, your tolerance for the desired effects will go up, leading to needing higher doses. This can lead to opioid use disorder, or addiction, and can cause fatal overdoses by restricting your breathing. Common prescriptions include morphine, oxycodone, and fentanyl, while heroin is an illegal form sold outside of medical settings.
Doctors have been looking for ways to help patients manage their pain without needing to turn to opioids, and new research published in the Journal of the American Medical Association (JAMA) may have discovered a way.
A trio of drugs as an alternative to opioids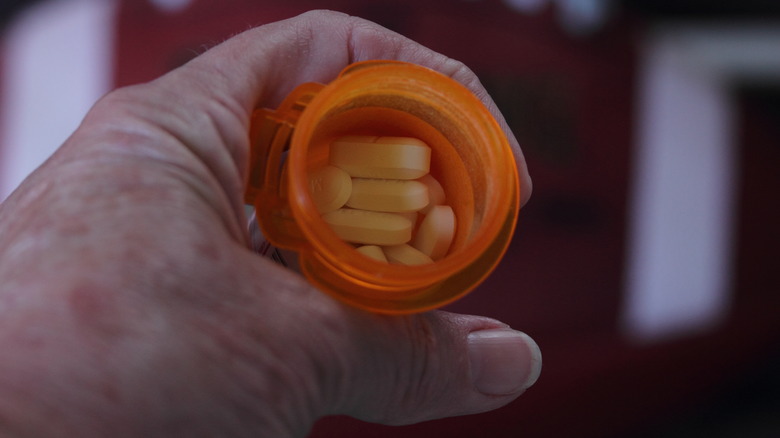 Jean Faucett/Shutterstock
The trial study conducted by the NO PAin Investigators found that a combination of common drugs may work to alleviate pain following minimally invasive knee or shoulder surgeries (via HealthDay News). A combination of naproxen (Aleve), acetaminophen (Tylenol), and the proton-pump inhibitor pantoprazole (Protonix) was found to show comparable pain relief, patient satisfaction, and adverse events scores when compared to opioids. The 193 patients included in the trial also received counseling on the dangers of opioids.
Approximately half of the participants received opioid painkillers, while the other half received the new combination treatment. The non-opioid group was allowed to ask for opioids throughout the study, and on average, they only took 8.4 milligrams. This is compared to an average of 72.6 milligrams taken by the control group.
Study author Dr. Olufemi Ayeni, professor of surgery at McMaster University, says that surgeons have the ability to help fight the opioid epidemic by decreasing the number of prescribed opioids (via HealthDay News). This could curb dependency and also cut down on the number of unused opioids, which can be stolen, sold, or accidentally used by children.