The FDA Just Approved A New Way Of Preventing Whooping Cough In Newborns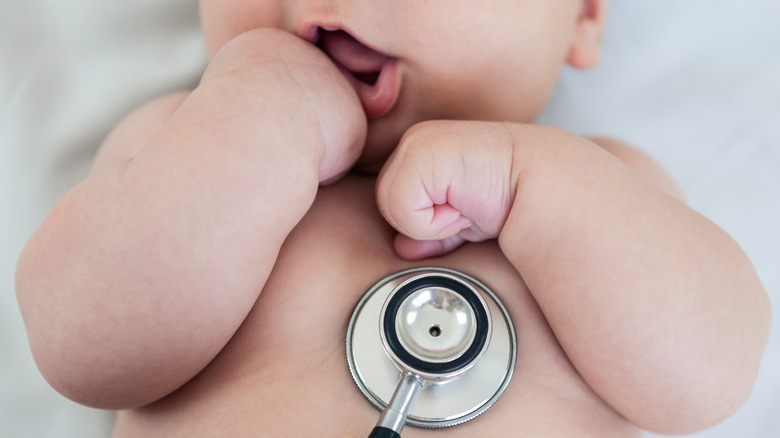 REC Stock Footage/Shutterstock
Medically referred to as pertussis, whooping cough is caused by a respiratory bacterial infection, reports the World Health Organization (WHO). Readily contagious, the virus is transferred through contaminated cough or sneeze particles from infected individuals. About a week to 10 days following infection, symptoms begin to emerge. These may include a runny nose, mild fever, and the progressive worsening of a hacking cough accompanied by a whooping sound.
In a press release issued on October 7, the U.S. Food and Drug Administration (FDA) noted that babies are the most susceptible age group to severe whooping cough-related complications. "While vaccination is the best method for providing protection, infants younger than two months of age are too young to be protected by the childhood pertussis vaccine series," Dr. Peter Marks, director of the FDA's Center for Biologics Evaluation and Research, stated via the press release. Now, the FDA has approved the use of the Boostrix vaccine during one's third trimester of pregnancy to reduce the risk of whooping cough infection in babies two-months-old or younger.
Boostrix vaccine approved for use in third trimester of pregnancy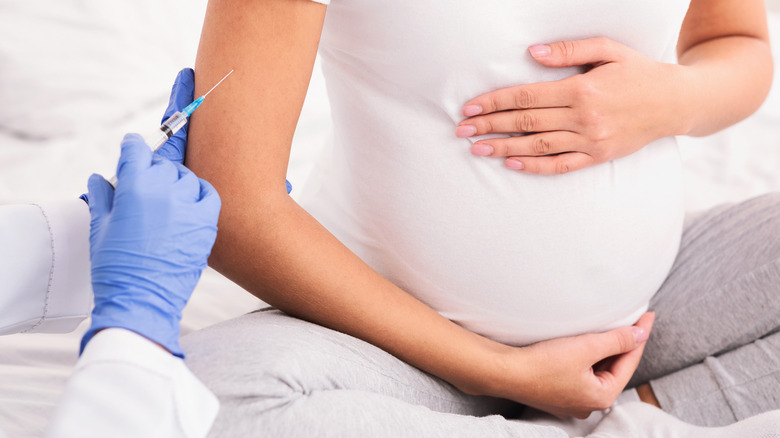 Prostock Studio/Shutterstock
Most cases of hospitalization and death from whooping cough occur in infants under two months old, as per the press release. The decision to approve the use of the Boostrix vaccine during late pregnancy comes following the results of a scientific re-analysis study. In comparison to the control group, when administered to pregnant patients during their third trimester, the vaccine showed a preliminary estimation of 78% effectiveness against whooping cough infection in babies younger than two-months-old. Experts at the FDA explain that these outcomes are due to the boost in antibodies that the pregnant person receives from the vaccine, which are then transferred to the fetus in utero. No adverse side effects were found in relation to pregnancy or in newborns.
Although the vaccine has been approved for use in older children and adults for a number of years now, Dr. Peter Marks notes via the press release that this vaccine is among the first designed to issue protection for an infant, in addition to the vaccinated individual. "This is the first vaccine approved specifically for use during pregnancy to prevent a disease in young infants whose mothers are vaccinated during pregnancy," Dr. Marks stated.