The Angela Lansbury Fitness Video Only Her Biggest Fans Will Remember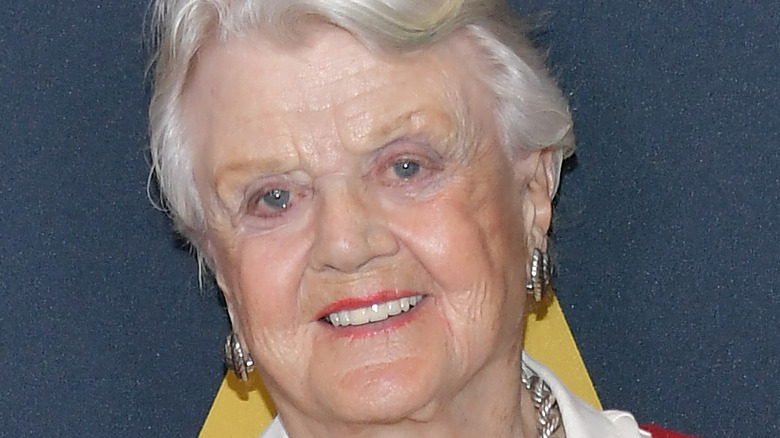 Amy Sussman/Getty Images
We may receive a commission on purchases made from links.
When it comes to leaving behind a legacy, most people would immediately say that the once popular television show "Murder, She Wrote" would be British actress Angela Lansbury's best-known role. The London-born actress passed away on October 11th, at 96 years of age. A well-loved actress best known for her role as a murder-solving writer, Jessica Fletcher, passed away in her sleep in the early hours of the morning, according to reports by NBC news. The actress was only five days away from celebrating her 97th birthday.
Angela's acting career started early on with Oscar-winning films like "Gaslight" and "The Picture of Dorian Gray," and included a wide array of skills. Angela appeared on Broadway in a number of plays, including a reportedly chilling performance as Nellie Lovett in "Sweeney Todd", a role that earned the young actress a Tony award (via CNN). From the voice of Mrs. Potts in the Disney animated version of "Beauty and the Beast" to her cameo appearances in "Nanny McPhee Returns," Angela's skill as an actress was evident in each role.
Angela Lansbury's fitness video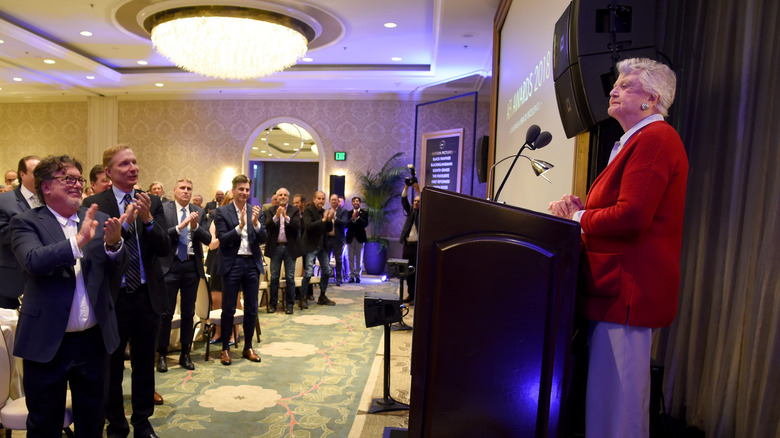 Michael Kovac/Getty Images
One of the most compelling characteristics of Angela Lansbury was the inviting, invigorating energy and vitality she possessed. This charisma seemed to come naturally to the actress, shining through her characters with warmth and familiarity. Throughout her career, Angela sought opportunities to expand her skill set. Like many celebrities of the time, she opted to connect with her fans and pass on positivity through a fitness video she recorded in the late '80s. It focuses on fitness moves to help generate positive energy and self-acceptance (via The Regeneration List).
The full-length fitness video is currently available to view on YouTube. It features a low-impact series of stretches and exercises that are similar to moves performed in yoga or Pilates. Angela's calm demeanor and warm voice throughout the video, combined with the gentle movement of the exercises and stretches, provide the participant with a calming, relaxing, gentle, stretch that can be followed by users of nearly all fitness levels. While some props are used in different exercises throughout, they are props made using mostly everyday items, such as a bath towel. Each exercise is demonstrated slowly while Angela rotates around to allow viewers the full view of each movement.
There's a book, too!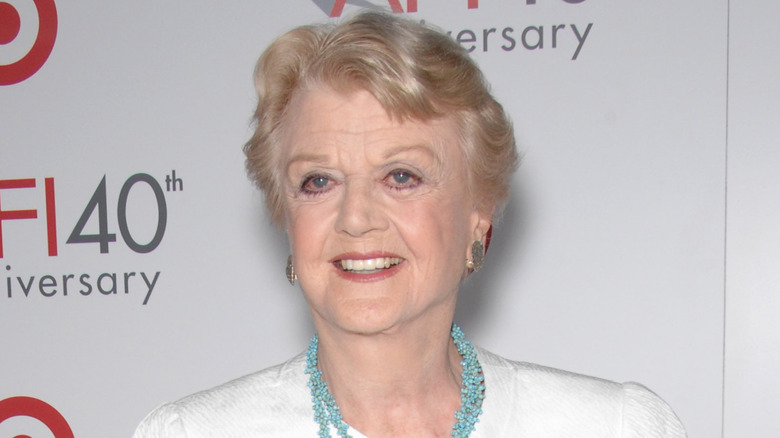 Featureflash Photo Agency/Shutterstock
Though the video is available now to stream online, its original format was VHS. For many individuals in the late '80s and early '90s, VHS may not have been an available option. Angela also provided guidance in the form of a book, illustrating the moves and practices demonstrated in the video for fans to read. The book is available on Amazon in both paperback and hard copies. 
The listing explains that the book provides an optimistic but common-sense approach to self-acceptance, while also including some elements of personal humor and anecdotes from Angela's personal and professional experiences (via Amazon). Both the book and the 89-minute fitness video provide a general message of learning to provide positive self-feedback and praise while also providing the audience with positive affirmations.
Being decades ahead of her time, Angela Lansbury's fitness video is a great way to stretch and start your day. You can practice a little mindfulness and self-acceptance while paying tribute to her legacy.