Health Digest Survey: Which Healthy Coffee Trend Are People Most Willing To Try?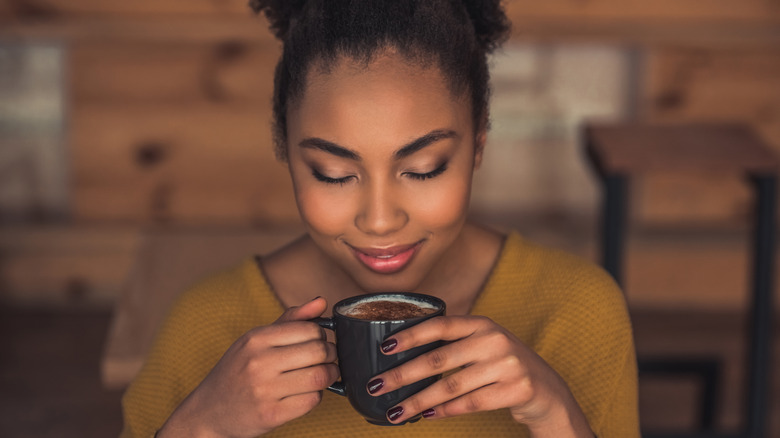 George Rudy/Shutterstock
If you can't get going without your morning cup of coffee, you're not alone. A report from the National Coffee Association (NCA) in September 2022 revealed that 66% of American adults drink coffee daily, and they drink more of it than they do tap water. Findings from the NCA showed that 54% of Americans had at least one specialty coffee per week with the most popular being lattes, espressos, and cappuccinos. Vanilla reigns supreme as the favorite coffee flavor, followed by caramel and mocha.
Drinking java comes with several benefits, which include promoting longer life and reducing the risk of heart failure and stroke. It might also lessen your risk of developing Parkinson's disease and Alzheimer's disease (via Johns Hopkins Medicine). With coffee being such a popular beverage, it's no surprise that we're seeing healthy blends of coffee. These include coffee made with mushrooms, cannabidiol (CBD), protein, and other healthy ingredients. Curious about these trends, Health Digest wanted to know what kinds of healthy coffee readers would be most willing to try.
More than 25% leaned toward one type of healthy coffee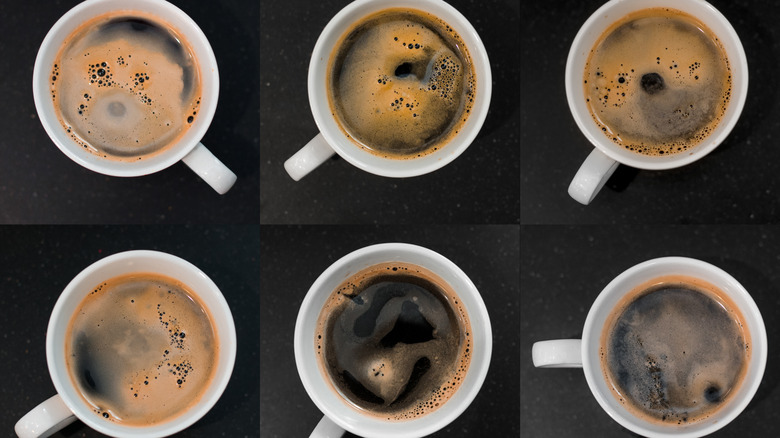 Pariwat Pannium/Shutterstock
Health Digest's survey included responses from 583 readers. Of those, 31.90% said they would be most likely to try vitamin coffee. Protein coffee is a close second with 28.13% being open to trying that. Dubbed "proffee," the Cleveland Clinic reports that this trend has several benefits, including reducing hunger and giving your metabolism a boost. It may also tame your appetite and help with weight loss.
Turmeric is the third most likely type of healthy coffee our readers were more open to trying, with 20.75% citing it. BBC Good Food reports that adding a bit of turmeric to your morning cup of joe could be good for diabetes. Coming in fourth place was mushroom coffee, with 10.98% of readers saying they would try it. Made with extracts of mushrooms, this kind of coffee can boost coffee's anti-inflammatory properties, per U.S. News and World Report. Egg coffee and nootropic coffee rounded out the top six with 4.29% and 3.95% of the vote, respectively.