Kate Hudson's Incredible Core Workout You Can Replicate At Home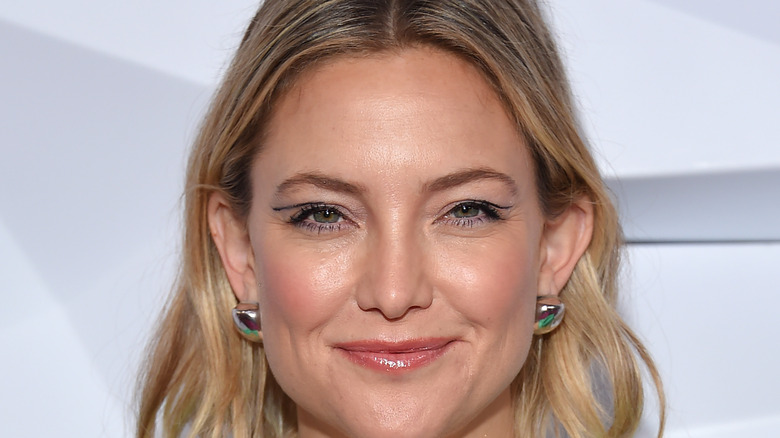 DFree/Shutterstock
Kate Hudson is a world-renowned actress, who has starred in a number of fan-favorite movies, including "How to Lose a Guy in 10 Days," "Fool's Gold," and "Something Borrowed" (via Eat This, Not That). In addition to being a talented actress, however, Hudson is also very passionate about health and fitness. As a matter of fact, Hudson enjoys challenging herself and engaging in many intense workout routines.
"I like to be able to set new goals to see what I can accomplish, and I love how flexible and strong I feel after a good workout, especially doing Pilates, which never gets easier," she told People. The actress is also no stranger when it comes to sharing sneak peeks of her workout sessions with her fans. Over the years, she has shared a variety of dance workouts, kettlebell exercises, Pilates routines, and stretches with her fans and millions of followers on social media.
How to recreate Hudson's Pilates workout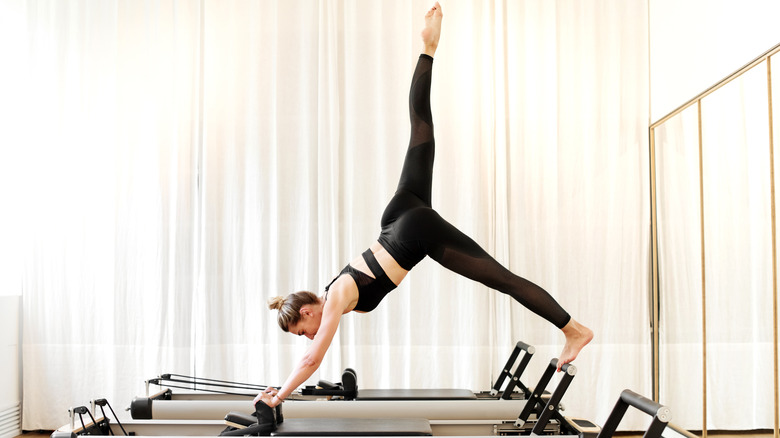 Photology1971/Shutterstock
For example, one workout routine Hudson has shared is a Pilates exercise that targets the core. In August 2022, Hudson posted a TikTok video of herself moving from a plank pose to a pike pose on a Pilates reformer machine, according to experts at Shape. In the clip, she holds a standard plank position, gripping the base of the reformer, and uses her core muscles to lift up her hips and hold her legs straight in the air. This is known as a pike position. This is a challenging dynamic move that can help improve your core control, as well as your balance, coordination, and muscle strength. In addition, Pilates moves have also been known to enhance mobility and flexibility.
If you're looking to recreate this exercise but don't have a Pilates reformer, there are other more accessible objects you can use instead. "Someone could recreate this move at home by placing a yoga ball under their feet in a plank position, pressing down through their hands and feet, lifting their hips up, keeping their legs straight, creating a pike," Helen O'Leary, a physiotherapist and Pilates instructor and the director of Complete Pilates in London, told Shape. You can also use a foam roller or a small towel instead.