Exercise Or Sleep? Health Digest Survey Finds People's Preferred Form Of Self Care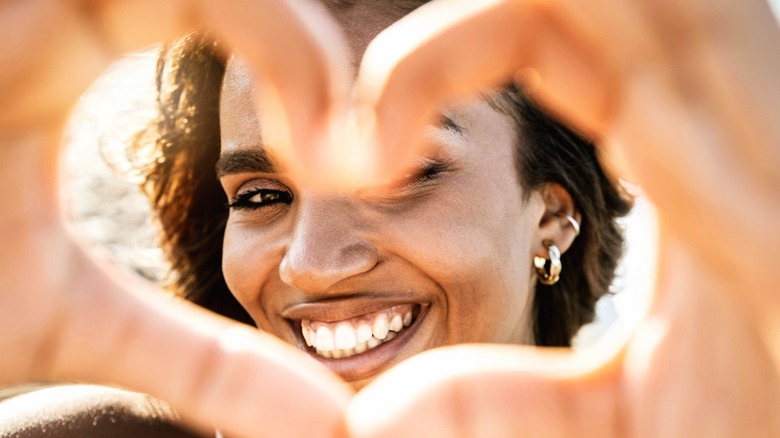 DavideAngelini/Shutterstock
Whether physically, mentally, spiritually, or more, there are many different ways in which we can take care of ourselves. As an all-encompassing term, self-care spans all these categories and beyond. As defined by the National Institute of Mental Health, "Self-care means taking the time to do things that help you live well and improve both your physical health and mental health." In doing so, experts say we can boost our energy, reduce our chances of getting sick, cope with stress, and support the treatment of any potential mental health disorders.
Whether big or small, there is no right or wrong way to implement self-care. For some people, that may mean prioritizing sleep, while for others, self-care may take the form of journaling, interacting socially, breathing exercises, setting goals, or staying hydrated, just to name a few (via the National Institute of Mental Health). In a survey of 610 participants, Health Digest set out to discover which methods of self-care our readers most prefer when it comes to supporting their overall health and well-being.
When it comes to self-care, most participants prioritize sleep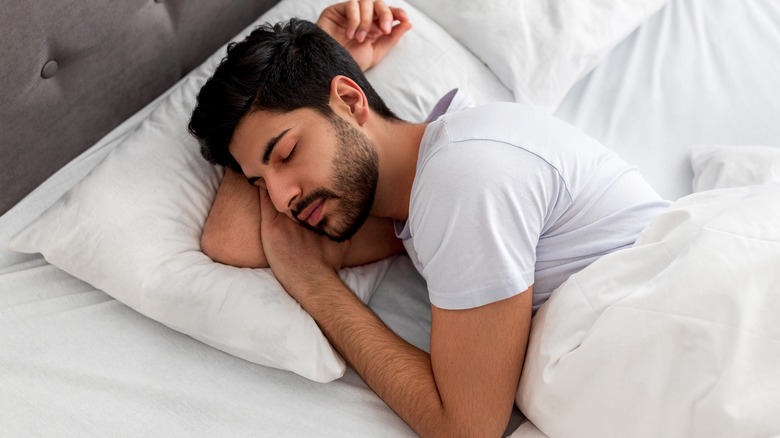 Prostock-studio/Shutterstock
Accounting for 1.64% of answers was journaling, with 10 votes. For those considering giving journaling a try, know that you don't have to be a professional writer to reap the benefits. Experts at the University of Rochester Medical Center say that by simply jotting down your thoughts and feelings, journaling can promote positive self-talk, reduce stress, and help us recognize our fears, concerns, or mental health triggers. Ranking in second-to-last place was therapy with 36 votes, making up nearly 6% of total answers. For some people, receiving the ongoing support of a mental health professional is a form of self-care that can help prevent the buildup of overwhelm (per the National Institute of Mental Health).
The top four answers most popular among respondents pertained to physical health self-care techniques. 100 participants said that staying hydrated was their self-care method of choice, accounting for 16.39% of answers. With just three more votes was healthy eating, making up 16.89% of total votes. Between sleep and exercise, however, sleep came out on top with 193 votes compared to 168 votes for exercise. While all answer options are effective forms of self-care, the Sleep Foundation reports that the benefits of sleep range from improved mood and productivity, to a boost in immunity and heart health. Additionally, getting sufficient amounts of sleep puts one at a lower risk for mental distress.