How The COVID Pandemic Has Led To More Outpatient Surgery Options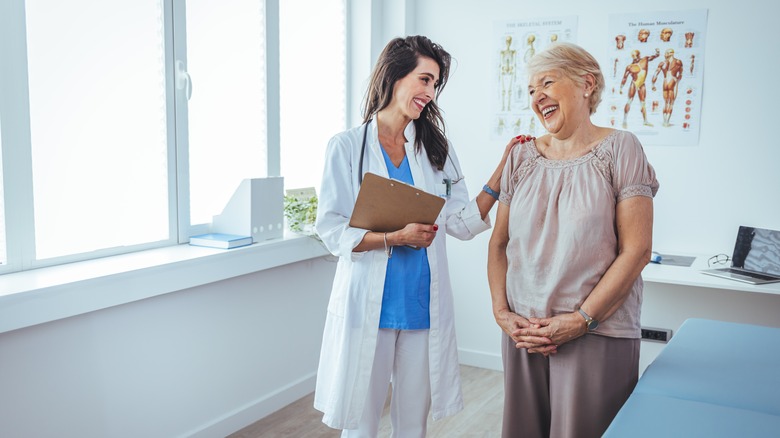 Dragana Gordic/Shutterstock
The COVID-19 pandemic caused many changes in the healthcare industry, some revolving around how COVID patients are treated and others that have nothing to do with COVID at all. One change concerns the length of hospital stays. According to Healthline, issues with overfilled hospitals during various points in the past two years due to COVID patients showed how important it is to have as many available beds in hospitals as possible. Due to this, and research regarding surgery recovery, doctors from Stony Brook Medicine in New York recently gave a presentation to the American Society of Anesthesiologists explaining how they plan to shorten the average hospital stay in the future.
"Eliminating the hospital stay means avoiding any contact with other sick patients that are in the hospital and this translates into less risk of infection for the patient," Dr. Rajeev K. Jain, a joint replacement surgeon at Northwestern Medicine Kishwaukee Hospital in Illinois, told Healthline. "Rapid mobilization allows for a faster recovery, less pain, and a better overall outcome." While long hospital stays are necessary for some patients, the presentation explained how doctors can use factors like the safety of the patient and their social situation to determine if someone can shorten their hospital stay after surgery or eliminate it completely.
Outpatient care vs inpatient care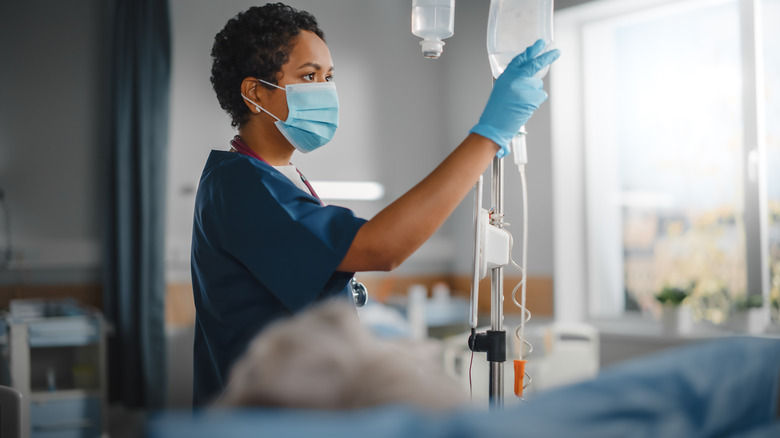 Gorodenkoff/Shutterstock
There are a few key differences between outpatient care and inpatient care. The main difference is that inpatient care requires an overnight stay at a hospital or other medical facility, while outpatient care does not. This means that with inpatient care, you will have around-the-clock access to nursing and medical staff, as well as all of the resources of the facility. Outpatient care is typically less expensive than inpatient care, since you are only paying for the time you spend at the facility, rather than an overnight stay (via Medicare.gov). In addition, outpatient care is often more convenient, since you can typically schedule appointments during normal business hours and don't have to stay overnight.
However, it's important to keep in mind that outpatient care is not always the best option for every patient. In some cases, your condition may be too serious to be treated on an outpatient basis, and you may need to be admitted to a hospital for inpatient care. Talk to your doctor to determine what type of care is best for you.