FDA Approves Another COVID-19 Booster Choice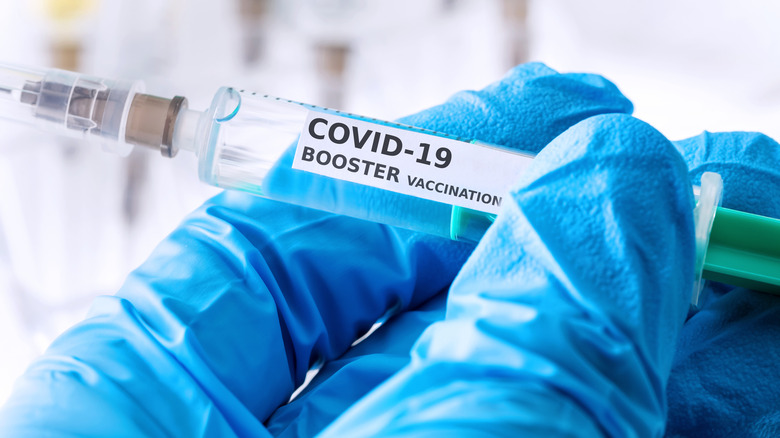 Tobias Arhelger/Shutterstock
Americans now have another option from which to choose when it comes to COVID-19 booster shots. On Wednesday, October 19, the U.S. Food and Drug Administration (FDA) granted emergency use authorization for the Novavax monovalent vaccine as a first booster dose for those at least 18 years of age. To be considered eligible, individuals will need to have completed their primary series of vaccinations at least six months prior, according to a press statement issued by Novavax. 
Unlike Pfizer and Moderna's mRNA vaccines, the Novavax booster utilizes a protein-based formula, as per the press release. Therefore, the Novavax booster is catered to those who a mRNA vaccine may not be suited for either due to an allergic reaction or personal preference. Novavax COVID boosters have already been distributed in various countries around the globe including Japan, Switzerland, Australia, Israel, and more. "It's important because globally, close to 70% of our doses are being used in boosting doses, and that's because everyone's already been vaccinated," chief medical officer of Novavax Dr. Filip Dubovsky tells CNN. "So that's really where the opportunity to help protect people lies. So that's why we're excited about this in the U.S."
Novavax booster antibody protection and associated side effects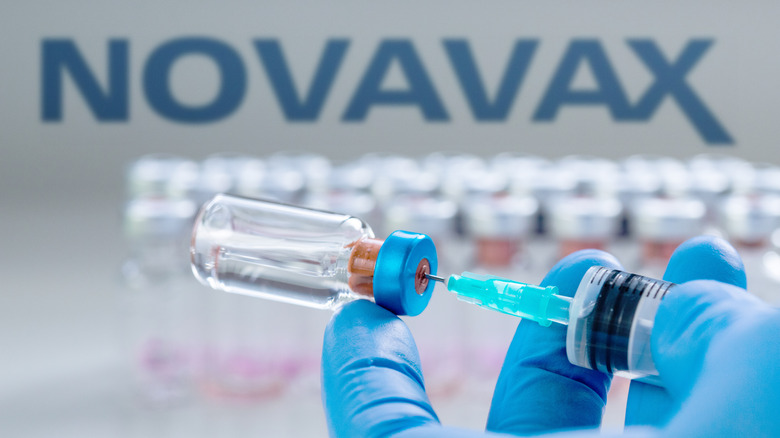 Melinda Nagy/Shutterstock
As per the Novavax press release, the FDA's decision comes following the results of two clinical trials in which adult participants were administered a booster shot eight or 11 months following their primary vaccinations. Research findings showed significant increases in participant antibody protection after having been boosted compared to protection levels beforehand. Side effects were reported to last an average of two days, including pain or tenderness at the injection site, swelling, redness, fatigue, muscle pain, joint pain, and headache, amongst others. As reported via CNN, the company states their booster vaccine offers sufficient protection against all current variants. 
"According to CDC data, almost 50% of adults who received their primary series have yet to receive their first booster dose. Offering another vaccine choice may help increase COVID-19 booster vaccination rates for these adults," Novavax President and Chief Executive Officer Stanley C. Erck stated via the press release.