Degree Or Secret? Health Digest Survey Finds Which Brand Of Deodorant People Prefer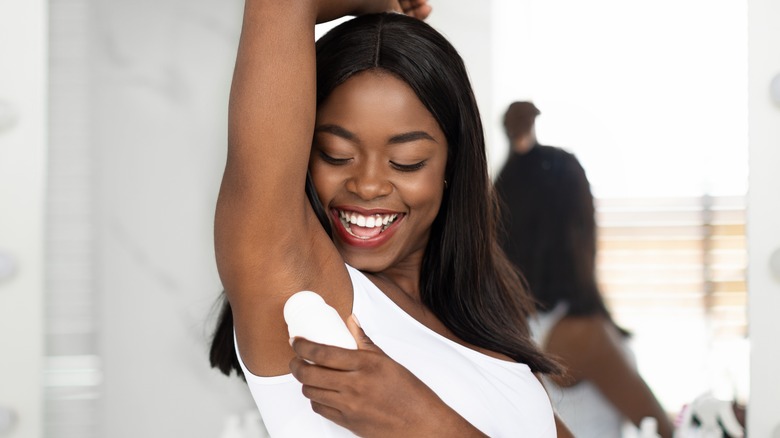 Prostock-studio/Shutterstock
While sometimes offered as a 2-in-1 formula, there are distinct differences that separate antiperspirant from deodorant, reports WebMD. Classified as a drug, antiperspirant falls under the jurisdiction of the U.S. Food and Drug Administration (FDA), while deodorant — considered a beauty product — does not. Antiperspirant works by hindering your body's sweat secretions. Deodorant, on the other hand, targets odor either by reducing the number of bacteria responsible for our underarm aroma or by using fragrance ingredients to cover up the scent.
For those who opt to wear deodorant, there's no shortage of products to choose from. Ranging from sprays to roll-on liquids, gels, solids, and more, users may have different preferences depending on their personal needs (via Ban). In a survey of 610 participants, Health Digest set out to uncover which brand of deodorant our readers favored most, particularly between two of the most popular brands on the market: Degree and Secret.
The majority of participants reach for Secret deodorant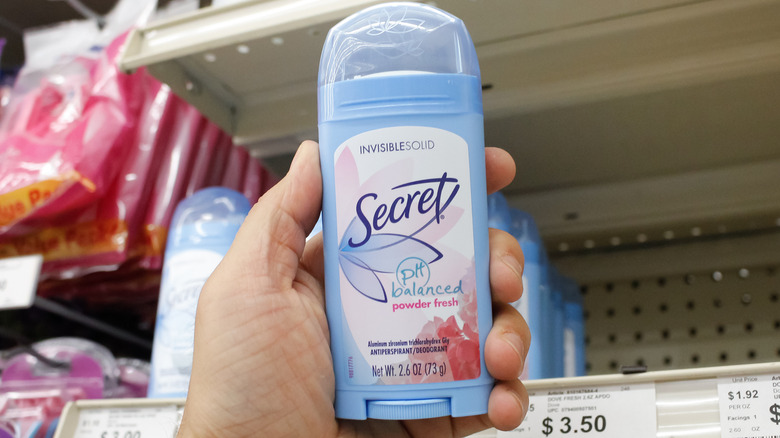 The Image Party/Shutterstock
Out of six answer options, 6.72% of respondents selected Schmidt's deodorant as their preferred brand for a total of 41 votes. With 29 more votes was Native, making up 11.48% of total responses. Both deodorant brands utilize natural ingredients such as essential oils to leave users smelling fresh and clean. Next was Dove deodorant, raking in 108 votes, making up a little less than 18% of answers. Among their many skincare products, Dove also offers a deodorant and antiperspirant combo for those looking to address both sweat and odor. The third most popular answer choice was Old Spice deodorant with 118 selections, accounting for 19.34% of total answers.
Competing for first place amongst readers were deodorant brands Degree and Secret. With 147 votes, respondents ranked Secret as their top preferred deodorant of choice, making up just over 24% of total responses. Degree came in second place with 126 votes. As the winner, Secret is noted for their dedication to providing cruelty-free deodorant and antiperspirant products. They also offer products that are void of aluminum, which WebMD notes may make one more susceptible to the development of tumors.