Clea Shearer On Why Self-Care Is Essential During Chemotherapy - Exclusive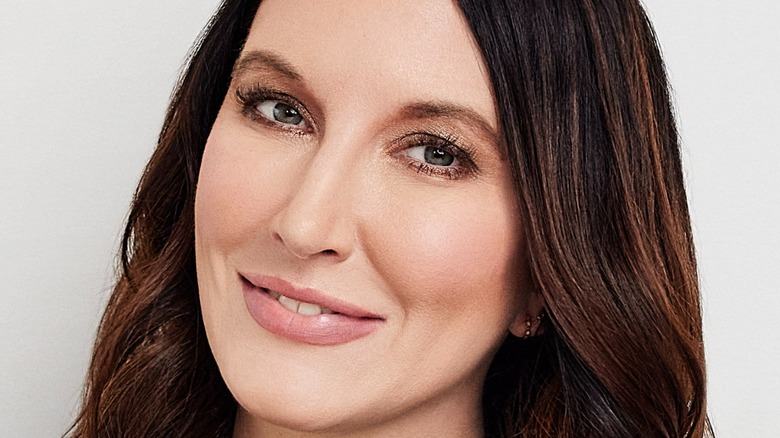 John Shearer
Joanna Teplin and Clea Shearer of The Home Edit — a Netflix show that stars the duo helping celebrities declutter their homes — have had quite a year. In February 2022, Reese Witherspoon's production company, Hello Sunshine, announced via Twitter that they were acquiring the multi-hyphenate organization and design company. Teplin and Shearer, both best friends and business partners, also debuted their own podcast, "Best Friend Energy," which has been steadily successful with overwhelmingly positive reviews, according to Chartable. 
Unfortunately, this year of accomplishment wasn't without its bad news and drawbacks. Shearer shared via social media that earlier this year she was diagnosed with breast cancer. In July, Shearer spoke to Today about the grueling, "living hell" chemotherapy she was undergoing.
Now, in an exclusive interview with Health Digest's sister site The List, Shearer spoke on what helped her the most during treatment, and spoiler alert: She tied everything back to taking care of herself.
During Clea Shearer's breast cancer treatment, her physical and emotional health came first
When The Home Edit's Clea Shearer was diagnosed with breast cancer this year, she was able to both slow down and be empowered by the ability to prioritize what really matters: herself.
"It's taking time out in your day and your week [and] prioritizing yourself," Shearer tells The List. "It's something that I've definitely talked a lot about since my cancer diagnosis, prioritizing your health over your busy schedule. The bottom line remains the same, which is, we're all super busy, and it's easy to go through life being super busy and not taking care of yourself."
While raising a family, staying busy with her new podcast "Best Friend Energy" with co-host and other half of The Home Edit, Joanna Teplin, Shearer stayed busy, but intuitive, while working, which she says helped during cancer treatment.
"Listen to your body, give it rest — refocus to notice what your body's going through," she says. "Even if you're fatigued, listen to it, and it won't steer you wrong. I often say I found my cancer. I found my tumors myself, and it took stopping in my busy track and being like, "Wait a minute. Clearly, something's not right, and I need to stop. I know I'm super busy right now, but that doesn't mean that this is any less real."
Perhaps that's why "Best Friend Energy" is what fans exactly need, as Shearer and Teplin recorded the episodes during such a raw, time, but ultimately the perfect project for everyone's favorite home-design duo to get behind.
"The podcast actually was the perfect thing to focus on during breast cancer treatment," Shearer explained. "There's a lot less physicality in the process, the programming process, the producing, and even the recording, so it was a great thing to focus on. It's something that has really brought a lot of joy, being able to sit down with Joanna and hang out. It doesn't get any better than that. It has been an uplifting thing for me in all of this."
"Best Friend Energy" is officially out on Apple Podcasts, Spotify, and other podcast listening platforms.