Health Digest Survey: Which Brand Of Vitamin Supplements Do People Prefer?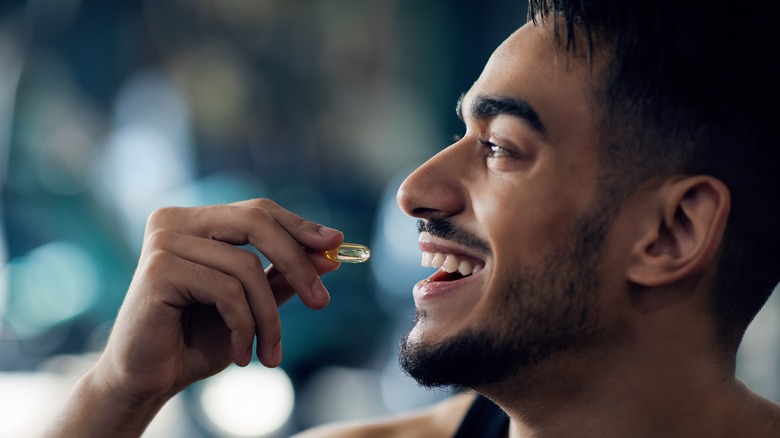 Prostock Studio/Shutterstock
A 2018 online survey of over 2,000 American adults conducted by The Harris Poll in connection with the American Osteopathic Association revealed that about 86% of adults in the U.S. take some form of vitamin or supplement. Vitamins and supplements prove to be particularly popular amongst older adults — research published in 2017 shows that approximately 70% out of nearly 3,500 seniors regularly take a multivitamin, or a singular mineral or vitamin supplement (via Harvard Medical School).
Certain populations may particularly benefit from the use of vitamins and supplements. These include those with malabsorption disorders, individuals taking medications that sap us of necessary nutrients or minerals, and people over the age of 50 (per WebMD). Because multivitamins and other supplements have become increasingly popular, Health Digest set out to determine which brands of vitamin supplements are most favored amongst our readers. In a survey of 610 participants, we asked which vitamin brand they prefer out of six different options.
With the least amount of votes was Vitafusion, making up just shy of 7% of total answers. With a combo of essential minerals, vitamins, and natural ingredients for a delicious fruity taste, Vitafusion produces individual vitamin products, as well as supplements for sleep, gut health, and immunity.
Nature's Bounty versus Nature Made for the top spot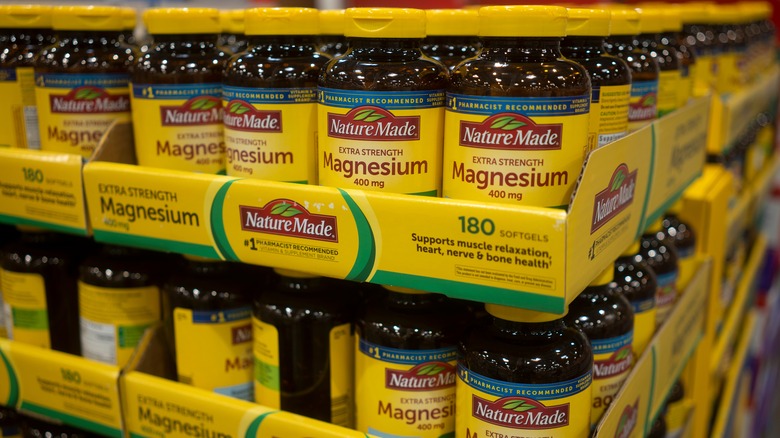 Tada Images/Shutterstock
Next, with 74 votes, was OLLY. In addition to producing individual vitamin supplements, such as B vitamins, vitamin C, and vitamin D, OLLY also offers supplements for mood support, stress reduction, and sleep. It also makes multivitamins for men, women, kids, and those who are pregnant. With supplement products for energy, heart health, and more, One A Day came in third-to-last place with 92 votes — it made up a little over 15% of total answers.
The third-most popular answer amongst respondents was Centrum with 112 votes. This brand offers various vitamin packs, as well as supplements to support bone health, mental focus, digestive health, and more. Battling it out for first place was Nature's Bounty and Nature Made. In the end, Nature Made earned the top spot with 179 votes, accounting for nearly 30% of the total answers. This was compared to Nature's Bounty, which made up 18.52% of total votes. While these two brands may overlap in their names, Nature Made sets itself apart as the top pharmacist-recommended vitamin supplements brand, as per its website. Not only does it offer individual vitamins, but it also produces combination multivitamins — some contain an added boost of omega-3. It also makes supplements specific to eye health, beauty, and general wellness.