What We Know About Jerry Lee Lewis' Recent Health Issues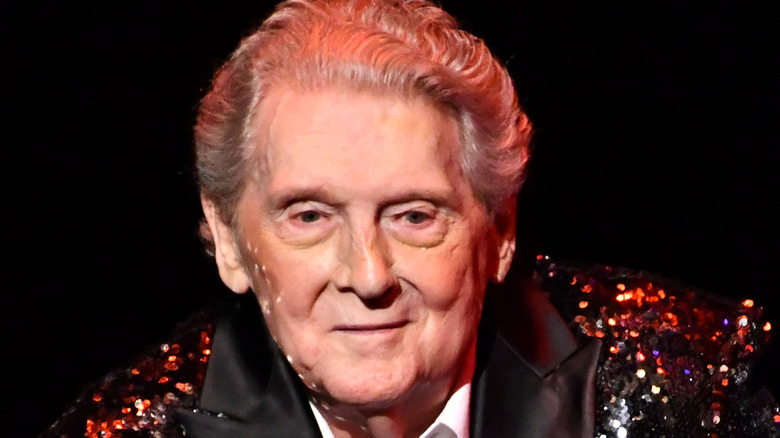 Scott Dudelson/Getty Images
Louisiana-born musician Jerry Lee Lewis, known for his songs "Great Balls of Fire" and "Whole Lotta Shakin' Goin' On," was described by Rolling Stone as an early pioneer of rock and roll. However, this lifestyle can take a toll, and Lewis was no stranger to the party-hard way of living. In fact, he was hospitalized for drug detoxification in the mid-1980s and subsequently entered a treatment program for an addiction to painkillers (via United Press International). The 1980s were not an easy time for Lewis, as he also received an operation where a portion of his stomach was removed due to ulcers, reports the Guardian. Eventually, Lewis cleaned up his act, but his health issues continued.
For example, World News Era reported that Lewis had a case of acute bronchitis in 2016 that kept him from attending his birthday party. Then in 2019, Lewis suffered a stroke in his home in Mississippi (per Express). While the stroke was reported as minor, Lewis' limited mobility and pain affected his ability to play the piano. He described the stroke as a "very emotional experience." The stroke did not keep Lewis away from music, however. Notably, Lewis did make his way back into the studio to record a Gospel album. While Lewis did return to the studio, he did not return to the stage — his last concert was in 2019 in Nashville, Tennessee, says Concert Archives.
Rock and Roll music icon Jerry Lee Lewis dies at age 87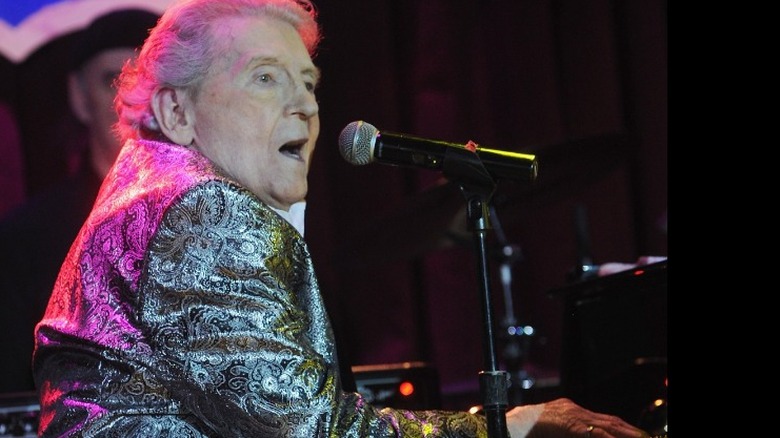 Bobby Bank/Getty
Unfortunately, Lewis was very recently ill and earlier this month, although he was honored by being inducted into the Country Music Hall of Fame, he couldn't attend because he said he had the flu, per CNN. 
After TMZ released a false report that Jerry Lee Lewis died earlier this week, the singer's publicist confirmed that he passed away on October 28 (via Forbes). According to an obituary by his biographer Rick Bragg, Lewis recently suffered from injuries and illnesses — like the 2019 stroke — that affected his health (via NBC News). Lewis died at age 87 at his home in Desoto County, Mississippi, reports CNN. Lewis' wife Judith, who was with Lewis when he died, said in a statement that the singer was ready for what comes next and did not have fear in his heart.
Lewis will be remembered by many for his lifestyle and accomplishments, like being inducted into the Rock and Roll Hall of Fame in 1986 alongside famed singer Elvis Presley (per The Guardian). Many famous musicians, ranging from Elton John and Ringo Starr to Gene Simmons, paid tribute to the late Lewis on social media. "God bless Jerry Lee Lewis peace and love to all his family," tweeted Starr.