Dr. Nita Landry From The Emmy Award-Winning Talk Show The Doctors On Racial Disparities In Healthcare - Exclusive
Kathy Hutchins/Shutterstock
Throughout her career, Dr. Nita Landry has witnessed a lot of racial health disparities. According to her, "When it comes to disparities like this, a lot of people assume it's all about genetics or lifestyle choices, but that's 100% untrue. While those things play a role, study after study states that things like implicit bias, structural racism, inadequate access to healthcare — all of those things — come into play."
Dr. Nita is on a mission to empower her patients with knowledge and provide them with the high-quality healthcare they deserve. "The systems that we have in place to take care of individuals in marginalized communities are inadequate, and people deserve better," said Dr. Nita. She is a board-certified OB-GYN and medical expert and was a co-host on the Emmy Award-winning talk show "The Doctors" for six years. Her first book — "Dr. Nita's Crash Course for Women: Better Sex, Better Health, Better You" — just hit bookshelves nationwide. In an exclusive interview with Health Digest, Dr. Nita talked about racial disparities in healthcare and how to get the most out of your healthcare check-ups.
The high cost of healthcare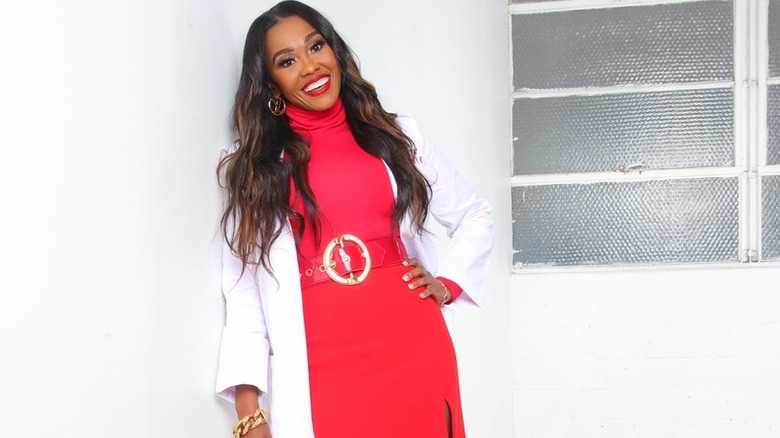 Kem West
A recent study by the American Cancer Society showed that while breast cancer death rates have dropped considerably, Black women continue to be 40% more likely to die from the disease. Dr. Nita Landry considers these types of racial disparities in healthcare to be a public health emergency. After completing her residency, she became a traveling doctor and worked in a lot of hospitals that served marginalized communities; she chose these types of facilities because she wanted to help a wide range of patient populations.
Dr. Nita shared that when she worked at a clinic on a Native American reservation, she was seeing a lot of patients who couldn't afford the expensive medication she was prescribing. She witnessed firsthand that many people had to choose between medication or food for the week — they couldn't afford both. "When I looked at the very different experiences of individuals who have access to any type of healthcare that they need and desire, and I compare that to people in marginalized communities, it's astounding," said Dr. Nita.
Trust your intuition when seeking care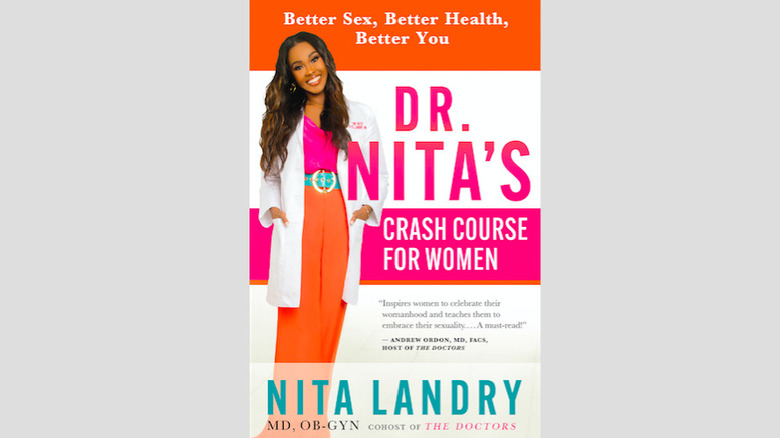 Kem West & New World Library
Dr. Nita Landry knows that insurance is no guarantee of more equitable care — she's seen plenty of people who have managed to receive health insurance still struggling to get medication. "You see situations where people are losing their life because their insurance company is saying, 'No, they don't need this medication,'" Dr. Nita shared.
She explained how she would try to speak with insurance companies to find a treatment for patients that would be covered, and more often than not, the company would suggest a "suboptimal treatment option" that would be beneficial for the company but insufficient for the patient's needs. "We all know that it's not fair; it's not right. The value of a person's life has nothing to do with their bank account — we're all equal," Dr. Nita said. 
After all of the injustice she has observed over the years, she knows that it's something our country desperately needs to work on. It's work that is long overdue. "We can do better, and we're not," she said. However, she wants to remind patients that despite these disparities, it is still entirely possible to receive excellent care. Dr. Nita recommends that patients read up on their family history, ask questions, only see doctors who listen and respect them, and above all, "Trust your instincts."
You can follow Dr. Nita Landry on Instagram and find her book, "Dr. Nita's Crash Course for Women: Better Sex, Better Health, Better You," on Amazon, at Barnes and Noble, and at your local independent bookstores.