How A Happy Marriage Can Help Your Heart Recover After An Attack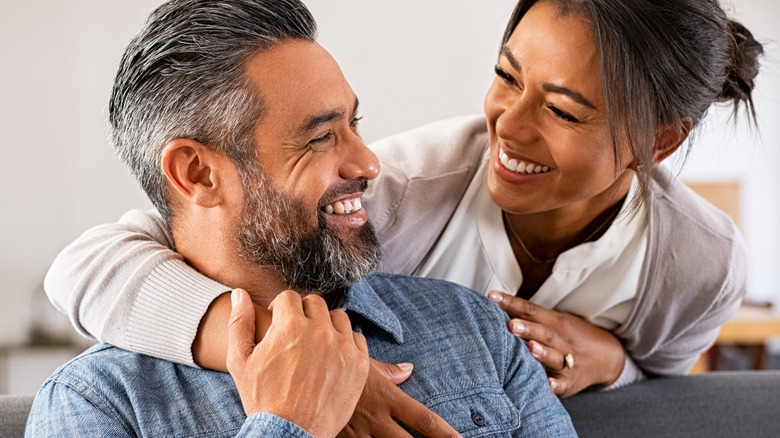 Rido/Shutterstock
A Maddie and Tae song asks, "Mama can you die from a broken heart?" The age-old theme has been the subject of novels, poems, books, songs, and visual art since at least Shakespeare, and probably for far longer. According to the British Medical Journal (BMJ), the city of London began tracking causes of death in 1629. For all fatalities from 1629 to 1660, John Grant's "Table of Casualties" listed grief as the only cause of death in 279 cases. 
More than 300 years later, the BMJ published an article claiming the risk of death increased by 600% after losing a loved one (via Trinity Times). So, maybe you can die of a broken heart. But a new study in Circulation suggests the opposite is true as well. Researchers analyzed data from 1,593 heart attack survivors under age 55 who had participated in the VIRGO study (Variation in Recovery: Role of Gender on Outcomes of Young AMI Patients) and found that a happy marriage can help your heart recover after a heart attack.
Happy marriages may help heart attack survivors recover better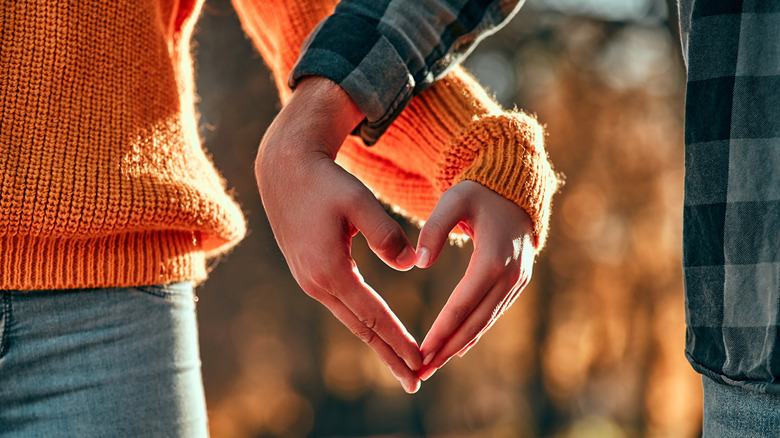 4 PM production/Shutterstock
WebMD summarizes the study, which showed married patients who reported severe stress in their relationship were 49% more likely to experience frequent chest pain or angina and 45% more likely to return to the hospital in the year following a heart attack than patients who reported mild or no marital stress. According to The Telegraph, the study's results could pave the way for a more holistic approach to treating heart disease by considering personal well-being and mental health in addition to heart function alone.
The study's lead author, Dr. Cenjing Zhu of the Yale School of Public Health, says, "Healthcare professionals need to be aware of personal factors that may contribute to cardiac recovery and focus on guiding patients to resources that help manage and reduce their stress levels." However, the study also indicates that socioeconomic differences like income may impact recovery after a heart attack as much as relationship harmony.
Zhu calls for more research into the impact of other stressors on health, saying, "Additional stressors beyond marital stress, such as financial strain or work stress, may also play a role in young adults' recovery, and the interaction between these factors requires further research." The American Heart Association (AHA) notes the study's findings have not been peer-reviewed and are considered preliminary until published in a peer-reviewed journal.