Symptoms Of Omicron Subvariants To Be Aware Of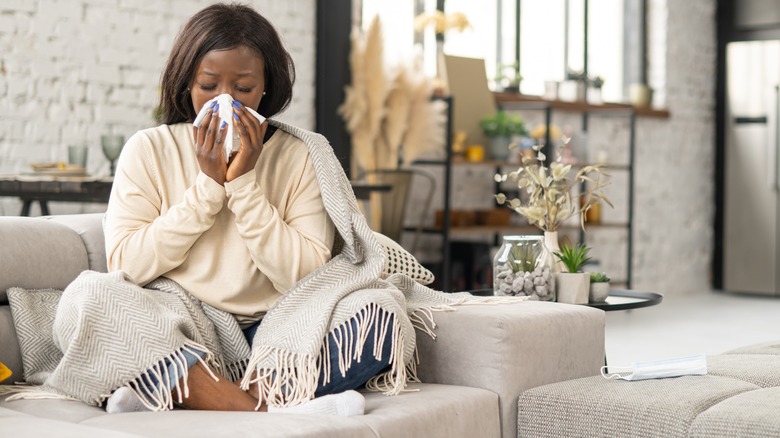 Vadym Pastukh/Shutterstock
Omicron has been the dominant strain of COVID-19 since being discovered in December 2021, and according to U.S. News & World Report, there are several subvariants, including BA.2.75.2, BA.2.75, BA.4, BA.4.6, BA.5, BQ.1.1, BQ.1, and BF.7. The Centers for Disease Control and Prevention (CDC) reports that 39.2% of COVID cases in the United States are still the BA.5 subvariant. That said, infections from subvariants BQ.1.1 and BQ.1 are on the rise, consisting of 18.8% and 16.5% of cases, respectively.
Symptoms of Omicron subvariants appear to be different from previous COVID strains. One major difference is that subvariants appear to cause upper respiratory problems as opposed to severe issues deep in the lungs, according to Dr. Armando Meza, chief of infectious disease at Texas Tech University Health Sciences Center in El Paso. He tells NBC News that because the virus doesn't settle in the lungs, Omicron subvariants have caused fewer deaths than previous strains.
Omicron subvariant symptoms appear to be less severe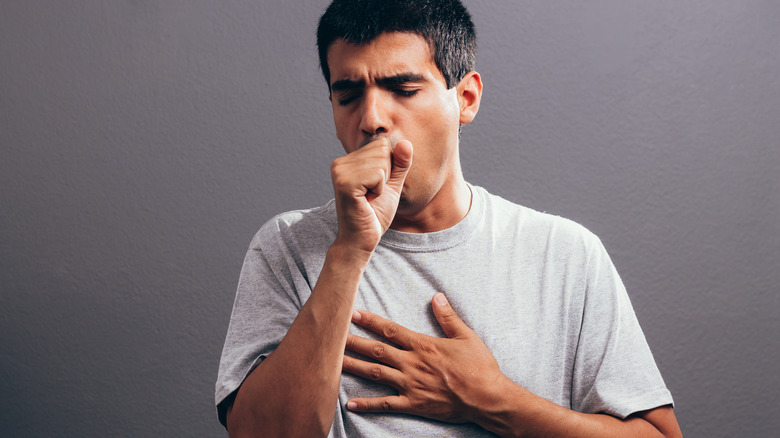 Kleber Cordeiro/Shutterstock
The good news is that subvariant symptoms don't appear to be as severe as the original strain of COVID-19. Dr. Roy Gulick, chief of infectious diseases at Weill Cornell Medical Center and NewYork-Presbyterian says that symptoms of Omicron subvariants include a sore throat, coughing, nasal congestion, a runny nose, a hoarse voice, headaches, and muscle aches (via NBC News).
ZOE Health Study, a health app run by researchers collecting data from millions of users, reports that the most common symptoms of vaccinated individuals are a sore throat, runny nose, nasal congestion, coughing, and headache. Individuals with just one vaccine dose report that a headache is their most common symptom, followed by a runny nose, a sore throat, sneezing, and persistent cough. For those that are unvaccinated, a headache tops the list, followed by a sore throat, runny nose, fever, and a persistent cough.