The World Health Organization Has Promising News About The Global COVID-19 Death Rate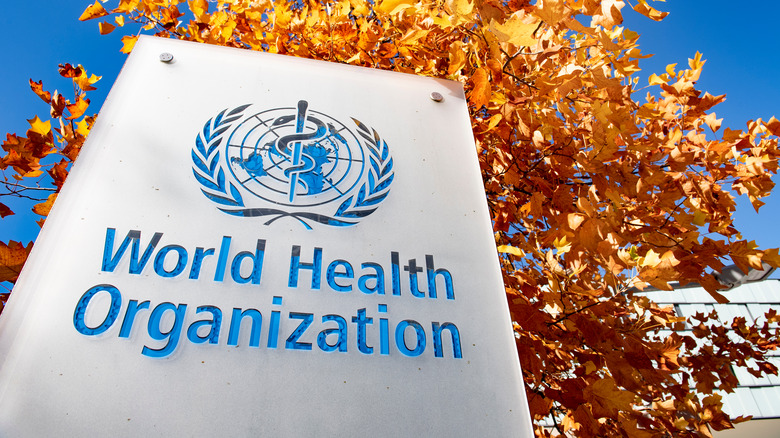 Richard Juilliart/Shutterstock
The World Health Organization (WHO) reports that as of November 9, 2022, there have been 630,387,858 confirmed cases of COVID-19 since the beginning of the pandemic. Most were in European countries and North and South America. Globally, cases peaked in early January 2022, and except for a peak in February and July 2022, they have declined. According to USA Facts, as of November 3, 2022, the total number of COVID cases reported in the United States is 93,706,741. Cases in the U.S. have steadily dropped since July 2022, according to data from the Centers for Disease Control and Prevention (CDC). 
The global COVID-19 death rate has experienced several peaks and valleys since January 2021, with North and South America leading with a total of 2,859,144 deaths reported. European countries followed with 2,122,204 total deaths (via the WHO). Over the past few months, deaths have trended downward. In the United States, 1,054,379 total deaths have been reported, but that number has seen a major drop over the past several months, per USA Facts.
Drop in COVID-19 death rate is a cause for optimism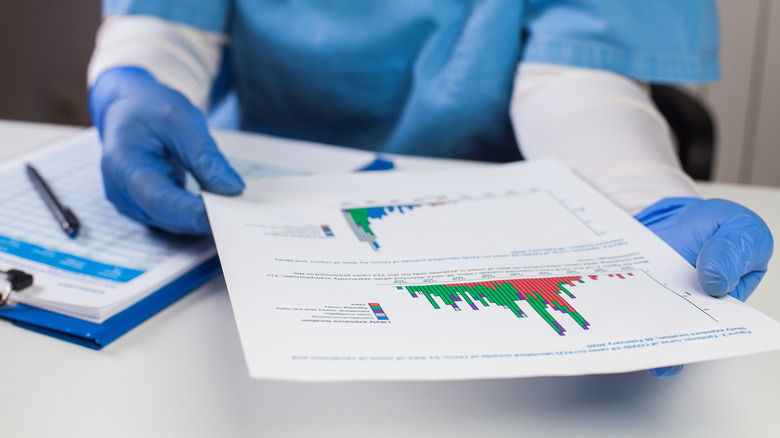 Cryptographer/Shutterstock
On Wednesday, World Health Organization (WHO) Director-General Tedros Adhanom Ghebreyesus said the global death rate of COVID-19 has dropped almost 90% in nine months, per the Associated Press (AP). Ghebreyesus told the AP that just over 9,400 deaths related to COVID were reported to the WHO last week, compared to 75,000 global cases reported in February of 2022. "We have come a long way, and this is definitely cause for optimism. But we continue to call on all governments, communities and individuals to remain vigilant," he said at a news conference.
To keep yourself and others safe, the Mayo Clinic recommends washing your hands often, getting vaccinated, and avoiding contact with anyone with COVID or symptoms of the virus. Staying away from crowded areas and keeping a safe distance from others while in public is another way to protect yourself. The clinic also explains that wearing a mask might be necessary for situations where you will be around people who have the virus, such as a hospital.