What Is The 'Tripledemic'? The Viral Surge Experts Are Warning Of This Winter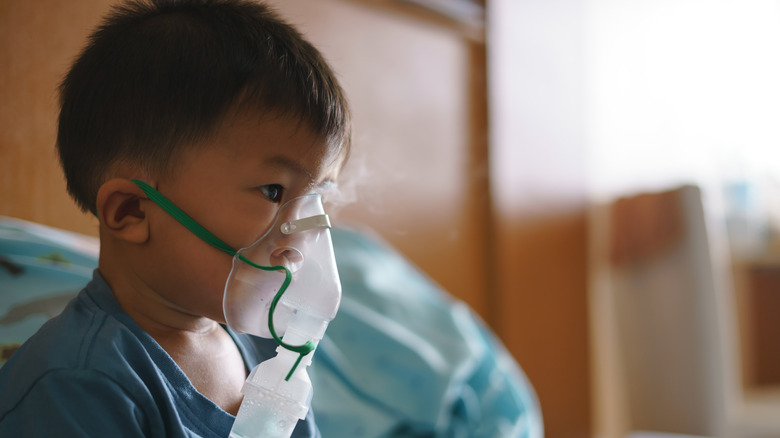 BonNontawat/Shutterstock
The 'tripledemic' is a term that has been coined to describe the convergence of three health crises this winter: COVID-19, the flu, and RSV. Experts are warning of a perfect storm this winter as we face a surge in cases of all three. According to CNN, half of the country is currently experiencing high respiratory illness activity, with the flu virus contributing to a large chunk of cases. This is putting immense pressure on our already stretched health services.
A large increase in the number of flu illnesses, hospitalizations, and fatalities this season occurred in the first week of November after nearly tripling in the final week of October. As of November 5, the CDC has calculated that there have been at least 2.8 million illnesses, 23,000 hospitalizations, and 1,300 influenza-related deaths. According to Dr. William Schaffner, a professor in the Division of Infectious Diseases at Vanderbilt University Medical Center and medical director of the National Foundation for Infectious Diseases, the flu can be hard to predict. "Among the people who study flu, there's a little saying: 'If you've seen one flu season, well, you've seen one flu season,' " said Dr. Schaffner. "The implication is that they're all a little bit different from each other, and that's certainly the case."
How to stay healthy this winter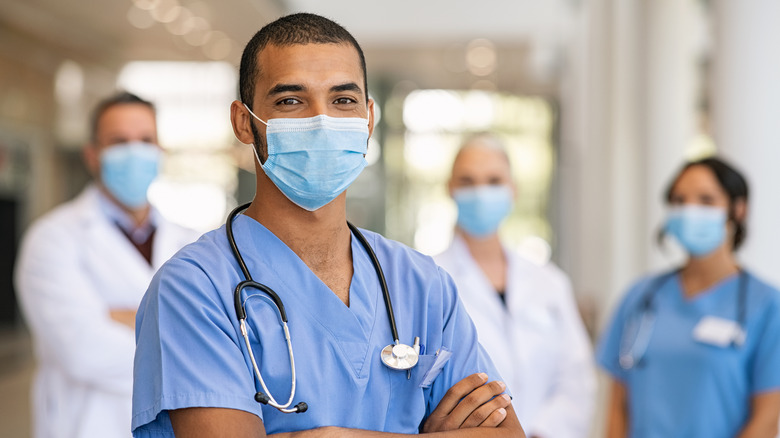 Ground Picture/Shutterstock
Health experts agree that getting vaccinated against COVID-19 and the flu (there is currently no RSV vaccine) is the best way to avoid getting very sick this winter (via CNN). However, even if you are vaccinated, there are still some important things to keep in mind in order to avoid getting sick. First and foremost, it is important to continue practicing good hand hygiene. This means washing your hands regularly with soap and water for at least 20 seconds, or using an alcohol-based hand sanitizer if soap and water are not available. It is also important to avoid touching your face, as this is how viruses and bacteria can enter the body, according to Johns Hopkins Medicine.
Another thing to keep in mind is social distancing. Even if you are vaccinated, keeping distance from others while indoors can help reduce your chance of getting sick. Additionally, wearing a mask when around others (especially indoors) will help to protect yourself and others from the spread of COVID-19 and the flu. Finally, it is important to stay home if you are feeling sick. If you have any symptoms of COVID-19, the flu, or RSV, it is best to stay home and contact your healthcare provider. By doing this, you will help to prevent the spread of these illnesses to others.