What To Know About The New COVID Subvariants And How To Best Protect Yourself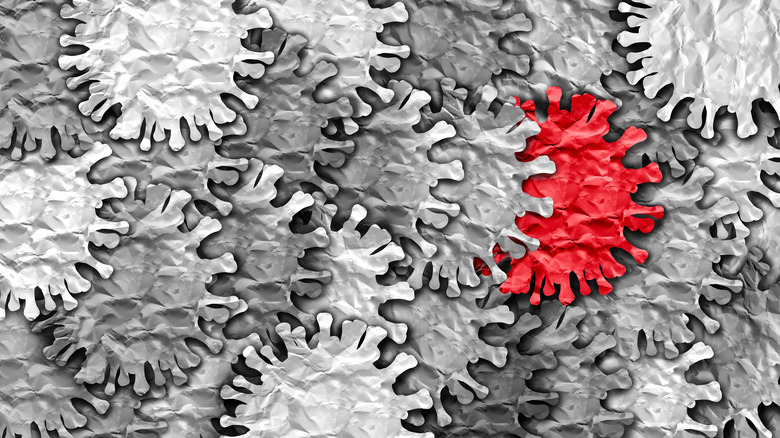 Lightspring/Shutterstock
Although the Omicron BA.5 subvariant still ranks as the dominant COVID-19 strain across the country, the percentage of new infections it's responsible for has dropped, reports U.S. News & World Report. Last week, Yale Medicine reported that BA.5 accounted for more than 88% of cases. Heading into this week, however, data from the U.S. Centers for Disease Control and Prevention (CDC) shows that this percentage has fallen to just shy of 68%. Instead, the variant BQ.1 and related BQ.1.1 subvariant are seeing an increase in infection numbers, each now making up 5.7% of new COVID-19 cases.
Having been named just over one month ago, health experts have expressed concerns over how the subvariants have grown in a relatively short period of time. "When you get variants like that, you look at what their rate of increase is as a relative proportion of the variants, and this has a pretty troublesome doubling time," chief White House medical adviser Dr. Anthony Fauci told CBS News. Currently, BQ.1 and BQ.1.1 are considered to be among the fastest-spreading subvariants belonging to the Omicron family, along with BQ.1.3, BA.2.3.20 and XBB, reports The Washington Post.
Experts encourage booster shots to increase protection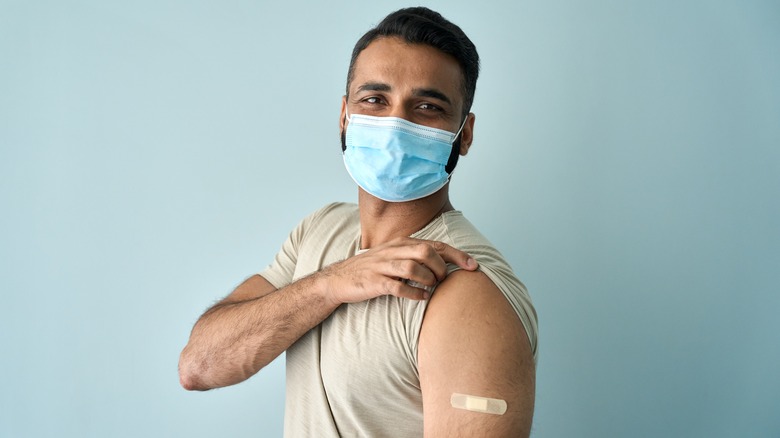 Ground Picture/Shutterstock
Although currently ranking in third and fourth place in terms of case count (via CDC), CBS News reports that experts believe BQ.1 and BQ1.1 may be poised to surpass BA.4.6 — the subvariant currently occupying second place for largest number of infections.
Demonstrating just how quickly BQ.1 and BQ.1.1 have grown, CDC spokesperson Kristen Nordlund announced in a statement that it was only just recently the two subvariants received their own separate listings, seeing as they made up less than 1% of case data in previous weekly reports (per CBS News). Currently, New York and New Jersey have been identified as the two states with the greatest number of BQ.1 and BQ.1.1 cases.
While the two subvariants show some evidence of being able to bypass monoclonal antibody protection, health experts state that booster shots still likely offer some degree of protection. "The bad news is that there's a new variant that's emerging and that has qualities or characteristics that could evade some of the interventions we have," Dr. Fauci stated via CBS News. "But, the somewhat encouraging news is that it's a BA.5 sublineage, so there are almost certainly going to be some cross protection that you can boost up."