What We Know So Far About The New Omicron Subvariant Known As 'Centaurus'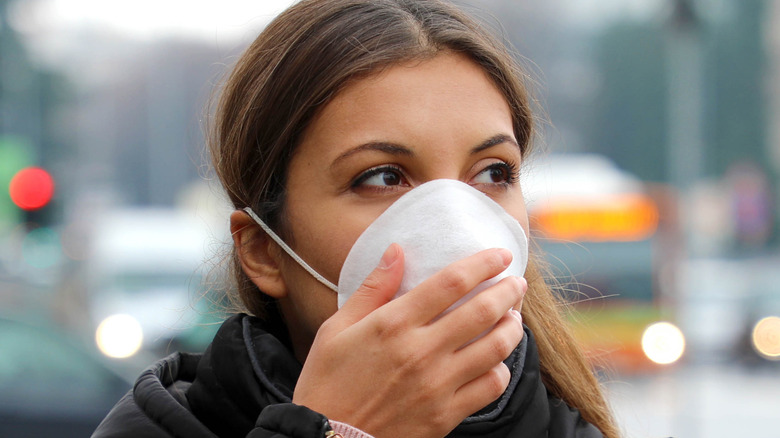 Zigres/Shutterstock
You may be growing weary of hearing about COVID-19, but it's important to keep up with what's happening with the virus, including the emergence of new variants and subvariants. One of the most recent omicron variants, dubbed "Centaurus" and BA.2.75, is a variant that the World Health Organization is monitoring.
Experts have known about BA.2.75 since May, and the Cleveland Clinic reports that this mutation appears to be highly transmissible. That has some doctors concerned that it could become the most dominant strain in the United States. It's too soon to know how Centaurus will affect the public, but experts are keeping an eye on it as we move into the fall season (via MedicalXpress). Symptoms of Centaurus are similar to other COVID strains that have emerged, and they include shortness of breath, difficulty breathing, fever, fatigue, cough, congestion, muscle aches, nausea, and a sore throat, according to the Cleveland Clinic.
There's no need to worry about Centaurus yet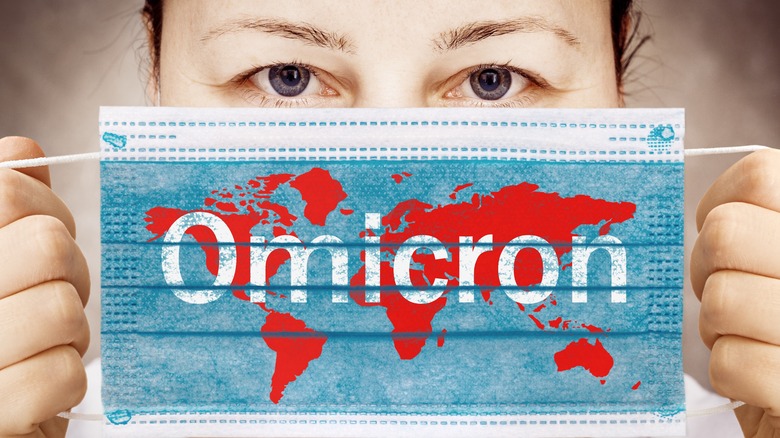 Tomas Ragina/Shutterstock
The good news is that the number of reported cases of the Centaurus variant is low, with most of them occurring in India. The variant has a number of mutations, but its composition is similar to the omicron variant and the original COVID strain (via MedicalXpress).
As of this publication, MedicalXpress reports that there is no need to worry. In fact, some research suggests that BA.2.75 may have already peaked. Another reason why experts aren't raising the alarm for the Centaurus variant is because they haven't seen a large increase in the number of hospitalizations or deaths from it. In addition, a 2022 study published in The Lancet revealed that antibodies from other COVID variants are most likely to be effective in preventing severe symptoms of the Centaurus variant. To stay safe, follow safety protocols, wash your hands frequently, maintain a safe distance from others, avoid contact with sick people, and get vaccinated, per the Cleveland Clinic.