New Data Suggests That Omicron Subvariants Are Far More Resistant To Current Vaccines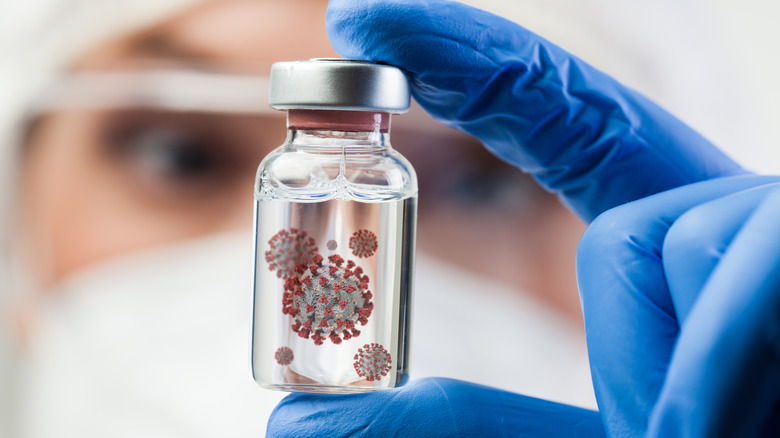 Cryptographer/Shutterstock
In a press statement released July 12, the White House announced they are turning their attention to the new Omicron subvariants BA.4 and BA.5, which are responsible for 80% of current COVID-19 cases across the country. Now the dominant strains in the U.S., BA.4 and BA.5 subvariant cases have been reported worldwide after first being detected in South Africa, reports Medical News Today. Both the U.S. and Europe are seeing a subsequent rise in hospitalization numbers, though not as high as those seen during past phases of the pandemic (per Fortune).
"Early indications signal that BA.5 may have some increased ability to escape immunity," as stated by the White House COVID-19 Team per the press release. A new study published in Nature suggests the immunity offered by mRNA vaccines is not as effective as seen with the previous BA.2 variant (via Medical News Today). In comparison, the research showed the new subvariants to be more than four times more resistant to antibody protection, including in those who had received a booster shot.
Efficacy of mRNA vaccines and monoclonal antibody treatments against BA.4 and BA.5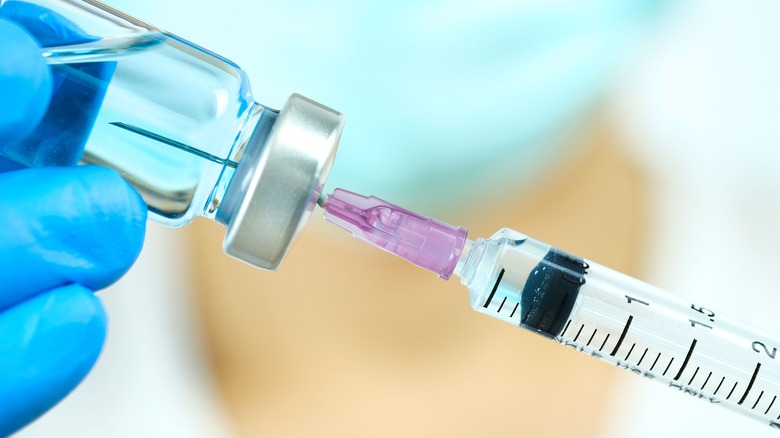 Me dia/Shutterstock
In addition to testing vaccine protection, the researchers also looked at the efficacy of 21 different monoclonal antibody treatments against the BA.4 and BA.5 subvariants (per Medical News Today). The data showed only one to be highly effective in supporting immunity. Based on these findings, director of the Vanderbilt Vaccine Research Program Dr. Clarence Buddy Creech II told Medical News Today that monoclonal antibody treatments may no longer provide adequate protection for those most vulnerable to infection.
Concluding their press release, White House officials emphasized that vaccination is still our best line of defense against COVID-19, highlighting that those at least 50 years of age who receive two booster shots are 42 times less susceptible to COVID-related death than those who are unvaccinated. "The science is clear that COVID-19 vaccines remain our single-most important tool to protect people and prevent serious illness, hospitalizations, and deaths, and staying up to date on booster shots ensures that people have the highest level of protection possible," officials stated.