Coolio's Cause Of Death Explained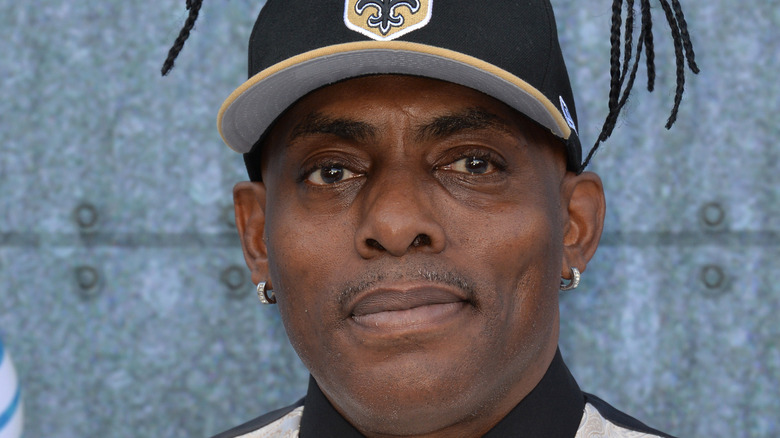 Featureflash Photo Agency/Shutterstock
Rapper and icon Coolio died on September 28th, 2022, while visiting a friend in Los Angeles. Grammy award recipient Coolio, whose birth name was Artis Leon Ivey Jr, passed away at 59 years of age, according to reports by TMZ. At the time, no official cause of death had been provided. His talent manager, Shelia Finegan, made the shocking and devastating announcement of his passing on September 29th.
Getting his start in the 80s, Coolio's rap career took off with the release of his chart-topping hit "Gangster's Paradise". The song was used on the soundtrack of the popular film Dangerous Minds starring Michele Pfeiffer. Coolio also used themes and scenes from the film to shoot the music video for the song. TMZ reported that the song was in first place on the charts, holding the position for three weeks. Though Coolio had a few other songs that made the charts, The New York Times asserts that it was "Gangster's Paradise" that changed the rapper's life.
Coolio struggled with health issues prior to his death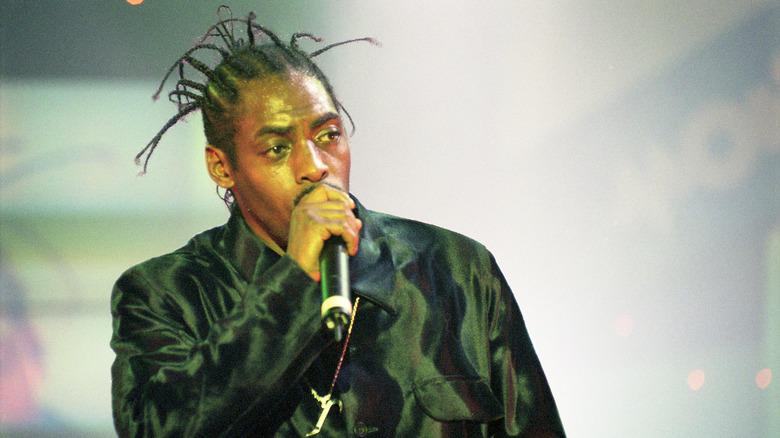 Jmenternational/Getty Images
US Weekly reported that emergency medical services were called to the home of Coolio's friend in Los Angeles. The rap star had said to have been in the restroom for quite some time, prompting an inquiry. When there had been no reply, his friend entered the restroom to find the rapper unresponsive on the floor. EMTs arrived at the scene and pronounced Coolio dead, with an initial suspected cause of cardiac arrest.
Coolio's oldest son, Artis Levy III, later spoke out to The Sun, providing some background on the rapper's health and outlook before his passing. According to Levy, Coolio had been experiencing issues with his health, including issues with asthma. "My dad was having a couple of health complications. He was taking care of those things. A lot was going on with asthma. Real bad asthma," Levy told The Sun.
Cause of death attributed to fentanyl, heroin, and methamphetamine use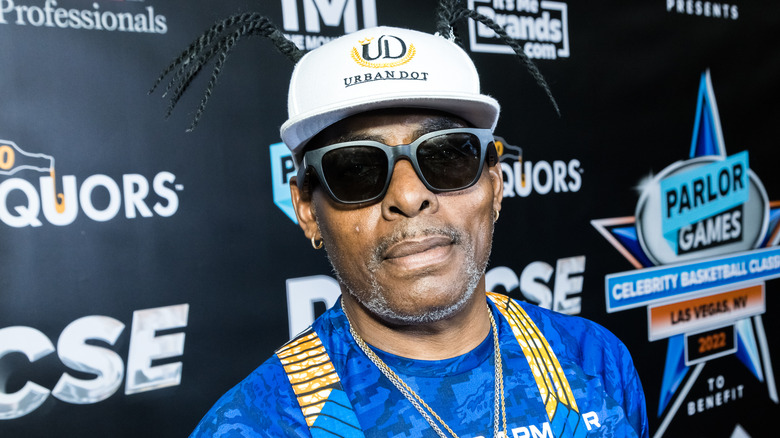 Greg Doherty/Getty Images
On Thursday, April 6, the Los Angeles coroner's office revealed that the famed rapper's death in September 2022 was caused by fentanyl, heroin, and methamphetamine use (via CBS Los Angeles). The office noted it as an accidental death. Recent use of phencyclidine (PCP) was also outlined in the coroner's report, along with Coolio's known health issues of asthma and cardiovascular disease. 
Responsible for more than 150 deaths daily, the synthetic opioid drug fentanyl is 50 times more potent than heroin (via Centers for Disease Control and Prevention). As a prescription drug, it is intended for treatment of severe pain. However, fentanyl sold through illegal drug markets poses an increased risk of overdose. Symptoms of a fentanyl overdose include constricted pupils, loss of consciousness, choking, skin that is discolored or cold and clammy to the touch, limp body, and breathing difficulty. 
If you detect signs that an individual may be experiencing a fentanyl overdose, first call for emergency services. Next, issue naloxone if possible, as this drug can reverse an opioid overdose in real time. Attempt to keep the individual conscious and rolled over on their side to keep them breathing until emergency responders are on the scene.