Star Trek's Jonathan Frakes Tells His Story Of Hope After His Brother's Pancreatic Cancer Diagnosis - Exclusive Interview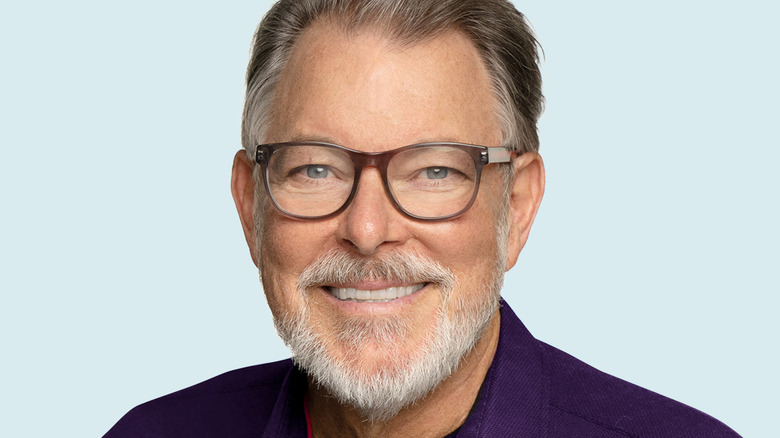 PanCAN
Jonathan Frakes knows the power of great stories. You've loved him as Commander William Riker in "Star Trek: The Next Generation" and other series and movies in the "Star Trek" franchise. He has also stepped behind the camera to direct other "Star Trek" projects, including the most recent series, "Star Trek: Picard" (via IMDb). Now, he's telling his own story about his brother's diagnosis of pancreatic cancer 25 years ago. Frakes got involved with the Pancreatic Cancer Action Network (PanCAN) after a nudge from actress Kitty Swink.
Pancreatic cancer is projected to affect more than 62,000 people in the United States this year, according to PanCAN. The pancreas helps with digestion and blood sugar, and pancreatic cancer starts in the cells that line the pancreas (via Mayo Clinic). As the DNA mutates, the abnormal cells grow out of control. Pancreatic cancer is tough to detect because symptoms don't appear until the cancer has spread. Symptoms of pancreatic cancer include abdominal pain, loss of appetite, itchy skin, and yellowing of the skin.
Because November is Pancreatic Cancer Awareness Month, Frakes shared with Health Digest the importance of connecting with others whose lives are affected by pancreatic cancer.
Frakes' story about his brother's pancreatic cancer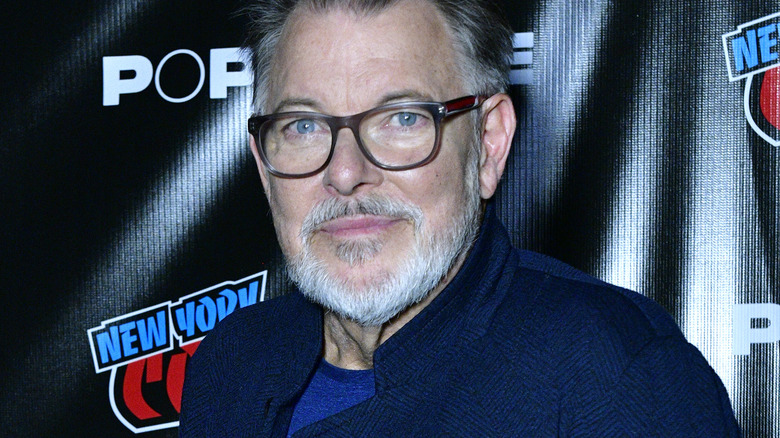 Eugene Gologursky/Getty Images
You and your family have had a pretty long history with pancreatic cancer and your involvement with PanCAN. Walk us through what happened with your brother and his diagnosis.
25 years ago, Daniel turned yellow, and we took him to the hospital and they opened him up. He was jaundiced. They said, "Well, he's got pancreatic cancer, but it's so far along we can do nothing." They closed him up and said he's probably got maybe six months to live. This was quite shocking, obviously.
Five months later, Daniel died. He was 41 years old. Ironically, it was the same week that our wonderful daughter was born, so it was quite a roller coaster in our family. A few years later, I worked with a wonderful actor named Kitty Swink and her husband, Armin Shimerman. I've known them from New York back in the seventies. Kitty had pancreatic cancer, and Kitty was with us on "Deep Space Nine" — as I said, we've known each other for decades. Kitty had pancreatic cancer and is now, in 2022, an 18-year survivor.
Kitty is a beacon of hope. I mentioned Kitty sometimes when I was talking to my mom — when my mom was still with us — and every couple of phone calls my mom would say, "How's your friend Kitty doing?" I'd say, "Kitty is doing great." You could see my mom light up because Kitty's survival somehow softened the blow of her son's death. I guess it gave her hope. I know it gave me hope. It gave hope to me and gave hope to my mom. Kitty, to all of us involved with the Pancreatic Cancer Society, is one of those people. She's like that — whether she had pancreatic cancer or not, she is a beacon of hope. She's a beacon of joy. She's bright, she's funny, she's articulate. She's a great spokesperson.
A couple of years ago, we were at a going away party for my TV wife Marina Sirtis, who played Counselor Troi on "Star Trek," and Kitty says, "I'm involved with this organization, and I know about your brother Daniel, and they wanted me to ask you." I said, "You know what? I would love to be involved." Since then, I'm in my third year now with this group.
There are things that we are somehow either obligated to be involved with or we find ourselves attached to. This one is so personal, and I'm so happy to help ... November is National Pancreatic Cancer Awareness Month, and on the 17th of November, there's a big pancreatic event. The money that your friends, listeners, and readers will hopefully find room in their hearts to give will help us research for early detection. When Daniel died, there was a 4% survival rate. Last year, after the money we raised, I'm told we were up to 11%.
World Pancreatic Cancer Day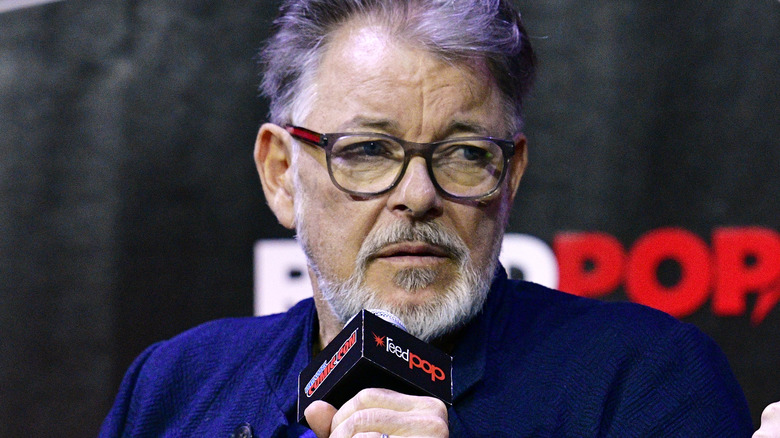 Eugene Gologursky/Getty Images
What's [happening] on November 17?
There's a massive international Zoom meeting. It's a support group, essentially. It's survivors, it's families of survivors, it's people who have been diagnosed, it's doctors — it's all of the people in Pancreatic Cancer's hierarchy. It's a gathering of the minds and supporters and endorsers, and it's a big worldwide Zoom. It's not only to raise awareness but to help.
I keep getting asked during these interviews, "What's your advice for people who are suffering with it?" I said [that] grief is tough and you always feel alone. But if you hook up with someone — because I've been on these Zooms with different groups, survivor groups, family groups — it helps. It really, really helps.
25 years ago is a long time, but Daniel was my roommate in New York. We drove across the country in our 1967 sport van that we bought for 700 bucks. We had a long, wonderful — too short, but wonderful — friendship, so I think of him often. You can tell when you're talking to other people who've lost family members, especially when they go too early, that it helps to have people with like experiences. Grief is tough, but grief is less tough when you find other people in the room, [or in] a virtual room, who have had the same type of experience.
Star Trek family bonds to raise awareness about health conditions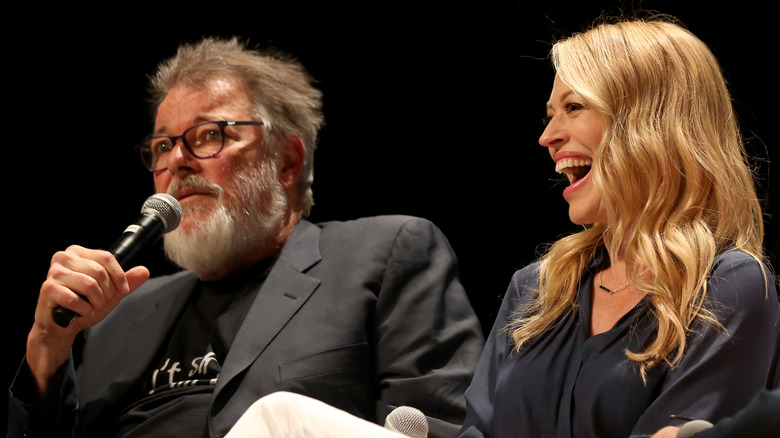 Gabe Ginsberg/Getty Images
Tell me about some other collaborations that you've done.
Jeri Ryan's stand-in from Picard, Margot, got ALS and deteriorated so fast physically that it was astounding. Jeri called me when I was actually on the same show that I'm going up to finish. I was in Toronto on "Discovery," and she asked me if I'd tape a video for her, which I did. We're a pretty tight family over there at "Star Trek," I got to say. It's wonderful to see the support that we provide for each other. It's 35 years we've been together — 55 if you're in the Shatner world — but it's a long time.
We have another member of our family named Ken Mitchell who played one of the lead Klingons on "Discovery" and was diagnosed with ALS. ALS is near and dear to our hearts because it's in our "Star Trek" family. Kenny's still with us and has survived much longer than the time he was given. He has incredible families behind him, both physical blood family and "Star Trek" family. It's a privilege to be around these people.
Frakes' role as director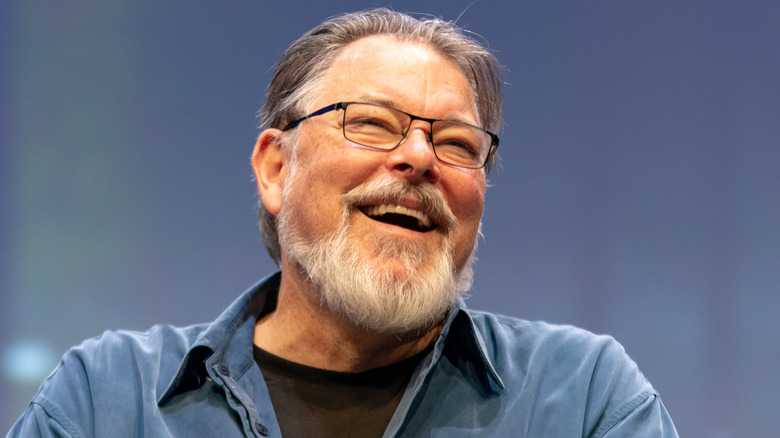 Markus Wissmann/Shutterstock
You're obviously known for your role in Star Trek, but you got the directing bug. What caused that shift in you?
When I was first on "Next Gen" back in '87, '88, '89, it dawned on me that there's a lot of sitting around when you're on a television show. It's a great job, but I don't sit around very well, and you can only take so many naps. I spent a lot of time on the set, and it's very clear when you're on the set that the center, the hub of the attention, is the director. It may not be his set, but certainly, he's the guy or the woman, literally and figuratively, calling the shots.
I started to shadow all of our directors. Eventually, Rick Berman, who was the keeper of all things "Star Trek" at that point, invited me into the editing room, which helped. I started to go to pre-production and to casting and to visual effects meetings and into story meetings.
It was almost three years of shadowing before they finally relented and gave me an episode. By that point, I felt quite well-prepared. I was surrounded by my friends because we'd been together making 26 episodes a year for three years. It happened to be a Data episode starring Brent Spiner, who plays Data, who's a magical actor. It was a new script written by a guy named René Echevarria, who went on to be the showrunner on "Deep Space Nine" and "Castle" and "CSI." It was his first script. There were a lot of stars converging and it turned out to be a wonderful episode called "The Offspring."
From there, I was blessed to do more and more and more. I'm actually a better director, I think, than I ever was as an actor. It's also something that you can continue to do in spite of ... You get typecast as a director, as you do as an actor, but there's a certain double-edged sword to having been on "Star Trek." You're the guy from "Star Trek," essentially, which as the great Leonard Nimoy said, "It's better to be typecast than not be cast at all."
Returning to acting and the future of Star Trek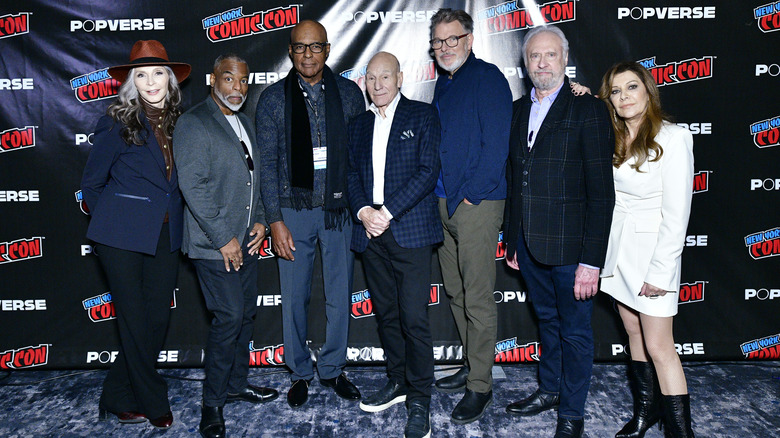 Eugene Gologursky/Getty Images
You were saying you feel that you're a better director than you were an actor, and you said that returning to acting in "Picard" made you nervous.
I'd done a bunch of episodes with Patrick [Stewart], so I knew how his acting muscles were going. It was the end of Season 1, and Marina [Sirtis] — who I mentioned earlier who plays Counselor Troi, my TV wife — had just closed in a play on the West End in London. I knew that she was all pumped up.
I haven't acted and done any big roles in 10 years. I thought, "Oh my God, I'm going to get buried by my friends, and it's going to be humiliating." Michael Chabon, the genius who wrote the episode, snuck me the dialogue early, and I worked with the best actor in my house, Genie Francis, who I'm married to. I worked on the scenes, but I still had some trepidation when it started. Then, when we all got back together, it felt like putting on comfortable shoes. It was great to be back.
Where do you see the "Star Trek" franchise going and what your role might be, whether as a director or an actor?
I've been blessed to be included in this next generation of shows. I direct "Picard," which just finished its third season. I direct "Star Trek: Discovery," and we're in our fifth season — I'm shooting the first half of the finale of Season 5 of "Discovery." I just finished "Star Trek: Strange New Worlds," which is a fabulous new "Star Trek" with Captain Pike. That has a crossover with "Star Trek: Lower Decks," which is an adult animated "Star Trek" that I'm also in. I directed an episode where those two shows converge. I'm told there's a new "Star Trek: Starfleet Academy" show coming, so hopefully, I'll be kept busy.
To hear and share stories of hope from doctors, researchers, survivors, and caregivers of pancreatic cancer, join PanCAN's webinar, "Research for All of Us," on November 17 starting at 2:00 p.m. ET. You can participate in PurpleStride, which is a fundraising walk for pancreatic cancer research, on April 29, 2023. To learn more about pancreatic cancer, head to the PanCAN website.
This interview has been edited for clarity.