How A Brand New Fentanyl Vaccine Could Be A Game Changer For Preventing Deadly Overdoses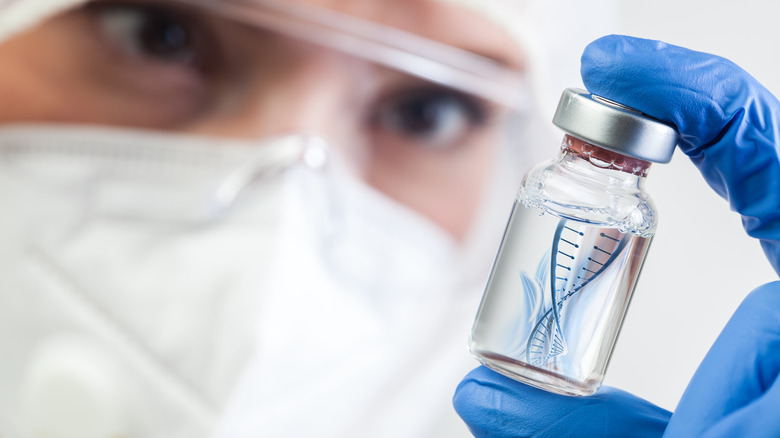 Cryptographer/Shutterstock
The U.S. Drug Enforcement Administration (DEA) describes fentanyl as a synthetic opioid that is 50-100 times stronger than morphine. While it was originally designed to manage pain in patients living with cancer, the strength and inexpensive cost of the drug eventually led to its misuse amongst people with opioid addiction. The DEA explains that fentanyl is now being added to heroin to increase its potency — a fact that many users don't realize, which is contributing to the rise in overdose-related deaths.
The DEA states that 107,375 people died of drug overdoses in a twelve-month period ending in January of 2022. Of those drug-related deaths, 67% of them involved fentanyl. UH explains that consuming just 2 milligrams of fentanyl — which would amount to the size of two grains of rice — is enough to have fatal implications. With such a shocking statistic, it's no wonder DEA Administrator, Anne Milgram, called fentanyl, "The single deadliest drug threat our nation has ever encountered," (per DEA.)
A research team with the University of Houston at the helm recently developed a vaccine designed to target synthetic fentanyl and block it from traveling to the brain — taking away the drug's ability to make users feel "high", according to the University of Houston (UH). The discovery — a massive feat in the fight against our country's growing opioid epidemic — could be used in recovering opioid addicts as a defense against relapse, researchers say.
New vaccine providing hope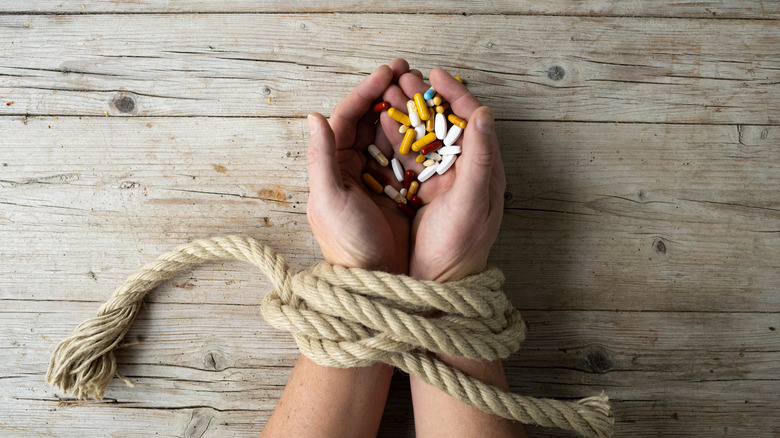 epixproductions/Shutterstock
Colin Haile, lead author of the 2022 study published in Pharmaceutics, said in a University of Houston press release, "We believe these findings could have a significant impact on a very serious problem plaguing society for years — opioid misuse. Our vaccine is able to generate anti-fentanyl antibodies that bind to the consumed fentanyl and prevent it from entering the brain, allowing it to be eliminated out of the body via the kidneys. Thus, the individual will not feel the euphoric effects and can 'get back on the wagon' to sobriety."
Current treatment for opioid addiction includes the administration of the drugs methadone, buprenorphine, and naltrexone. Because their effectiveness of treatment is dependent on variables like the formulation of the drugs, as well as patients' compliance and access to them, Therese Kosten, professor of psychology and director of the Developmental, Cognitive & Behavioral Neuroscience program at UH, says this new vaccine could prove to be a "game changer."
The vaccine only targets fentanyl and does not cross-react with other opioids, allowing vaccinated people to still respond to morphine in the event that they need to be treated for pain relief.
At this point, the vaccine — which did not cause any adverse side effects — has only been tested on rats. However, the research team has plans to start manufacturing a clinical-grade vaccine in the coming months which will be tested on humans in clinical trials soon after.