FDA Moves To Make Opioid Overdose Medication Available - No Prescription Needed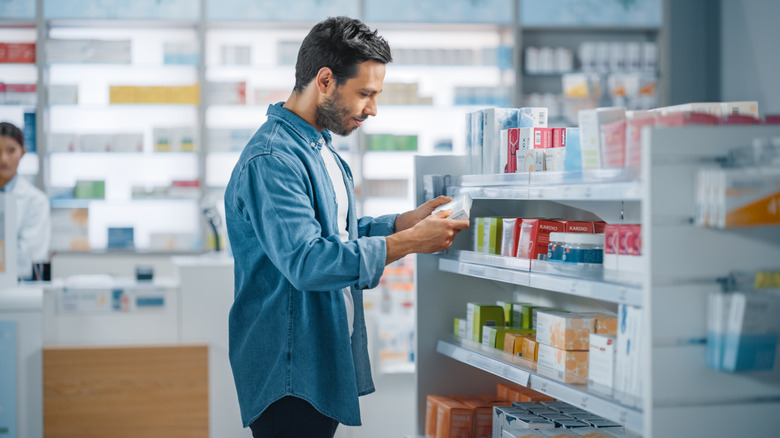 Gorodenkoff/Shutterstock
In an announcement on November 15, 2022, the U.S. Food and Drug Administration (FDA) said that it was encouraging drugmakers to apply for approval to make certain types of an opioid overdose medication available over the counter. Specifically, the agency is looking at the drug naloxone hydrochloride, or naloxone, which is currently available with a prescription. Naloxone is an opioid antagonist used to quickly reverse the life-threatening effects of an overdose of opioids, including fentanyl, heroin, oxycodone, codeine, morphine, and hydrocodone, per the National Institute of Drugs Abuse (NIDA).
According to NIDA, naloxone is a safe medicine that only works in individuals who have opioids in their system. It attaches to opioid receptors in the body, blocking any life-threatening effects such as slowed or stopped breathing. In a Federal Register notice, the FDA stated that it believed that the "prescription requirement for these naloxone products might not be necessary for the protection of the public health."
The notice targets nasal sprays and auto injections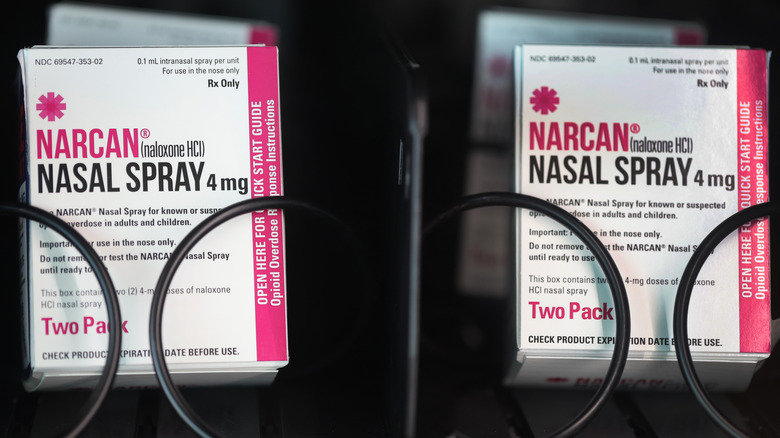 Scott Olson/Getty Images
Currently, the FDA has approved two forms of naloxone: an auto injection and a nasal spray. In its announcement, the FDA said a nasal spray containing up to 4 milligrams of naloxone and an auto injection containing up to a 2 milligrams dose "may be approvable as safe and effective for nonprescription use." That said, the agency stated it would need more information regarding packaging and labeling before making a final determination.
"Today's action supports our efforts to combat the opioid overdose crisis by helping expand access to naloxone," said FDA Commissioner Robert M. Califf, M.D. He added that the agency would keep preventing and reducing substance abuse disorders a key priority moving forward. The Department of Health and Human Services (HHS) reports that more than 760,000 people have died from a drug overdose since 1999, and two-thirds of overdose deaths in 2018 were opioid related.