Prince Harry Gets Candid About Mental Health And Substance Abuse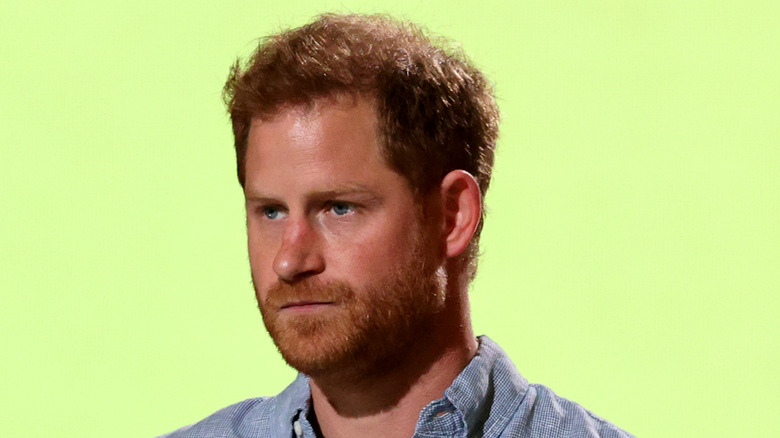 Kevin Winter/Getty Images
Prince Harry has always seemed like the wild child of the royal family. His brother, William, tended to maintain the model decorum expected of a modern British royal. But Harry liked to have fun and he liked to party. But as Harry revealed to Oprah recently, he wasn't really looking for a good time. He was trying to cope with the pain of losing his mother.
The royal interview with Oprah is part of a series that the two are co-producing titled "The Me You Can't See". Released through AppleTV+, the series focuses on the widespread and deeply rooted nature of mental health issues. Other stars make an appearance, Lady Gaga and Glenn Close among them.
While the docuseries is one of Harry's most widely publicized works related to mental health, it's hardly his first professional interaction with the subject matter. In March the mental health startup BetterUp announced that they had hired Harry as the Chief Impact Officer.
Their announcement also highlighted Harry's founding of the Invictus Games Foundation, a group dedicated to using sports as a means for military service members around the world to work through mental and physical illness and injury through sports. Harry also co-founded Sentebale with Prince Seeiso of Lesotho. Sentebale focuses on supporting the mental health and physical well-being of children affected by HIV throughout Botswana and Lesotho.
But Harry's mental health awareness was not always this healthy. For a time it was even a little self-destructive.
Mental health and substance abuse
Wpa Pool/Getty Images
Losing a parent can be a deeply scarring experience, especially when you are a child. Harry was only 12 when his mother, Princess Diana, was chased by paparazzi in 1997. Their pursuit ended in a horrific car crash, and to this day Harry is still enraged by the reaction of reporters on the scene.
"The same people that chased her through that tunnel photographed her dying on the backseat of that car," he told Oprah.
When Harry reached out to his family for help, he was met with what he described as "total silence or total neglect". His father even went so far as to tell Harry, during the media frenzy that followed Diana's death, that "being part of the institution" was just something to get used to.
This ultimately led Harry to cope in his own ways. His methods included drugs and alcohol.
"I was willing to try and do the things that made me feel less like I was feeling."
Harry isn't alone in his approach. According to the National Institute of Mental Health, half of all people who struggle with mental health issues will also struggle with substance abuse. The reverse, as it happens, is also true. Mental health struggles cause immense levels of stress, often creating a vicious cycle that can be numbed through substance abuse. Unfortunately, as the Arkansas Foundation for Medical Care states, alcohol actually worsens depression, creating an even more dangerous spiral.
Happier days ahead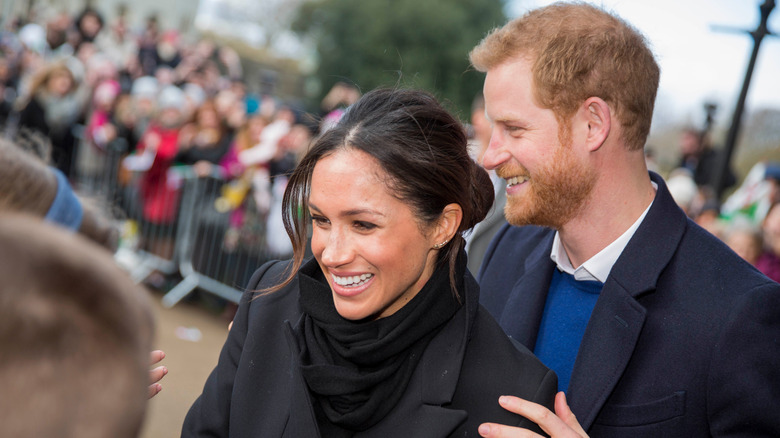 Shutterstock
Thankfully for Harry, he was able to break out of that spiral. And as he told Oprah, he wants to break the cycle of handing mental health trauma down from parent to child.
"Just because you suffered, it doesn't mean that your kids have to suffer."
It's an opinion many seem to be taking on as the conversation around mental health becomes more widely accepted. And Harry credits his place in it at least partially to his wife. Today reports that Henry didn't have a therapist until four years ago when Meghan, Duchess of Sussex, suggested he start seeing one. During an argument, Harry revealed, Meghan realized that Harry's anger wasn't really with her. After some discussion she suggested he seek counseling.
Four years later, Harry is healthier and happier than he has been in as long as most of the public can remember. He and his family are thriving in their new American home, where Harry is continuing his dedication to raising awareness and support for those who struggle with mental health issues. He may not be the stalwart stoic that most people expected him to be. But he is doing his best to be a prince for all people, and it is reflected in his work.