A. Sooter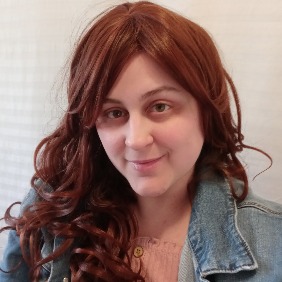 Expertise
Health & Wellness, Movies, Comics, Fandom
A. Sooter is a contributing writer for Health Digest.

She has worked in health and wellness reporting for four years and has contributed to sites like Fit Trim Happy, Rockay, and WalkJogRun.

When she is not researching the latest health news, she is either interviewing cosplayers or working on her debut novel.
Experience
A. Sooter came on-board at Health Digest in January of 2021 after working as a contributing writer to Fit Trim Happy and sites focused on health and wellness. Prior to this, she worked in the fields of research and library science with an eye toward critical review. She also works in the cosplay community as a freelance journalist covering conventions and cosplay news.
Education
A. Sooter holds an Associates of Arts as well as a Bachelor of Arts from Northern Illinois University.