Can You Take Sudafed And Mucinex At The Same Time?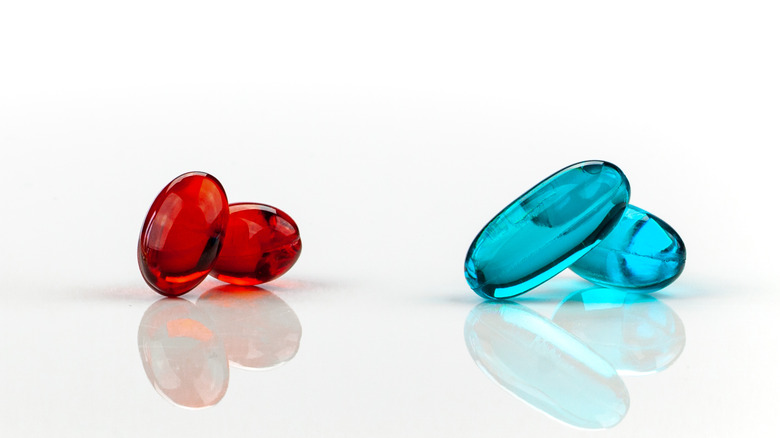 Ida Akerblom/Shutterstock
There's a good chance that everyone will make at least one run to the pharmacy this year. And it's never an easy run to make, especially if the medicine is for you. But actually, making it to the store is only the beginning. Once there, you're faced with rows of medications, many of which seem to do the same thing and some of which even look the same. Worse still, you know some of these drugs can't be taken together but there's not exactly a chart posted letting you know which ones go with which. And when you've got a cold, all you're look for is a little relief. Chances are, you'll reach for Mucinex or Sudafed at some point.
Mucinex (guaifenesin) is used to both thin and loosen mucus in the lungs to provide temporary relief from short-term coughs, according to WebMD. On the subject of drug interactions, WebMD adds only that Mucinex can sometimes impact the results of certain lab tests. If you need to use Mucinex but have lab tests coming up, it is best to ask your doctor if the drugs will have any impact, just to be sure.
Sudafed (pseudoephedrine), on the other hand, is a decongestant. The United Kingdom's National Health Service states that Sudafed aids decongestion by reducing the swelling that illness can cause in the red blood cells along nasal passages. And unlike Mucinex, it has several potentially serious interactions you should be aware of.
Be cautious with certain interactions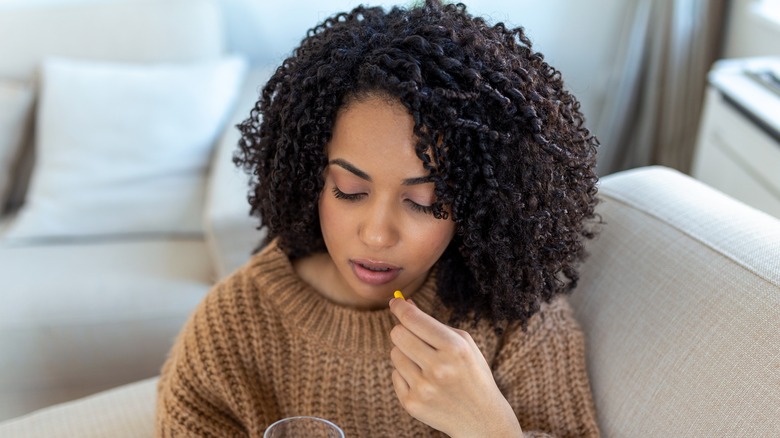 Photoroyalty/Shutterstock
The drugs don't interact with each other, but the NHS makes it clear that the same cannot be said for several other medications. Sudafed may interact with MAOI antidepressants (monoamine oxidase inhibitors). The Mayo Clinic explains that MAOIs prevent the removal of serotonin and other "happy chemicals" from the brain. Unfortunately, the process can be affected when someone taking an MAOI takes Sudafed at the same time. This combination of drugs can cause a serious spike in their blood pressure, according to the American Academy of Psychiatric Pharmacists.
Ergot alkaloids, a form of migraine medication, is another drug that interacts negatively with Sudafed according to the NHS. It treats migraines by narrowing blood vessels around the brain. WebMD states that mixing the two drugs may increase the effects of one or both. This can lead to serious restriction of blood flow to the extremities or your internal organs, or a spike in your blood pressure.
Sudafed interacts with several other medications and if you are concerned, it is best to reach out to your doctor or a medical professional. But if the only medications you're taking are Sudafed and Mucinex, you should be just fine.