Report Shows US Premature Birth Rates Are At An All-Time High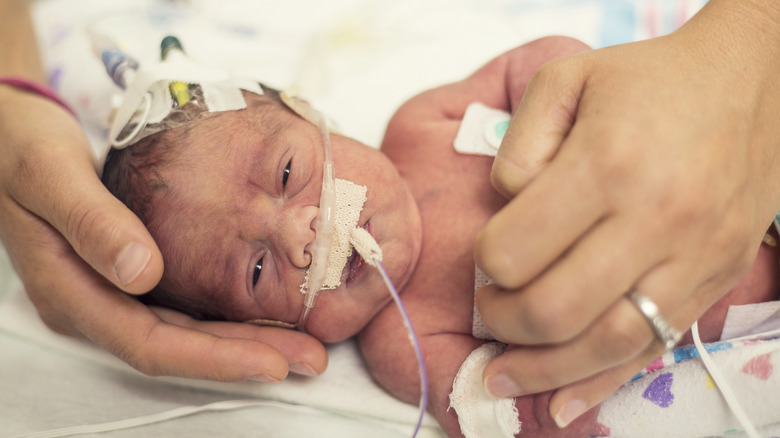 Brocreative/Shutterstock
The birth of a child should be a cause for celebration. And, generally speaking, it is. But a startling trend in American births is adding a sense of anxiety to many births.
Preterm births are on the rise, according to the March of Dimes. The organization describes premature births as any that occur more than 3 weeks before the 40-week mark (which is the point of full gestation). America's current preterm birth rate is 10.5%, according to the organization's annual national report card.
When speaking to NBC News, Dr. Zsakeba Henderson, the March of Dimes' deputy chief medical and health officer, highlighted why this trend is so troubling. She explained that it is the highest rate of premature births seen since the organization began tracking these statistics 15 years ago.
Even more troubling, there is a clear racial disparity in which mothers and children are at the highest risk for preterm delivery. Black mothers deliver premature babies 14.4% of the time. Indigenous mothers deliver preterm 11.8% of the time and Latina mothers deliver prematurely 10% of the time. White mothers, by comparison, deliver prematurely only 9.3%, while Asian or Pacific Island mothers (the organization combines these groups into one category) deliver preterm only 9% of the time. 
The increased rate of preterm births may be new, but the racial disparity highlighted by this increase is not. A 2011 report underscored the continuing disparity in preterm births, despite decades of research. The report stated that specific causes remained elusive, but were likely connected to ongoing social inequality.
There is some hope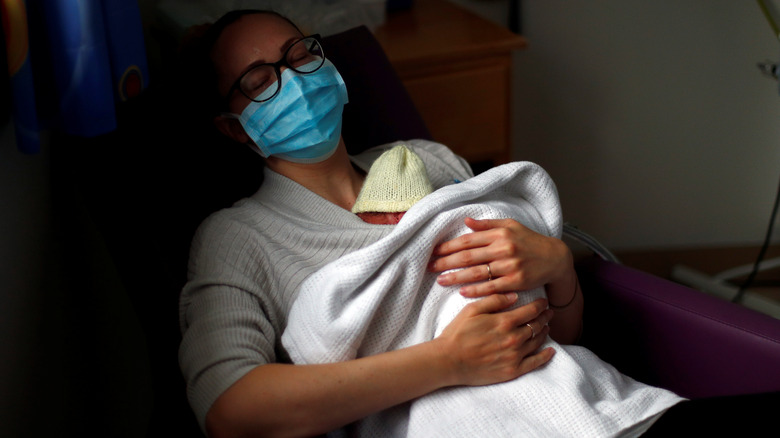 Pool/Getty Images
A 2020 statement from the Government Accountability Office (GAO) put a more recent spotlight on the issue than the 2011 report. The GAO stated that they had confirmed a notable difference in the available health care to communities of color compared to white communities. These differences included less available care, as well as differences in the way providers diagnosed and informed Black mothers compared to white mothers.
The GAO also found that communities of color and low-income communities were more regularly exposed to pollutants and environmental toxins. These often include living in proximity to chemically-heavy industrial areas and increased risk of unsafe drinking water. Many low-income communities may also be bordered by freeways or other high-density traffic routes, which create constant exposure to the resulting pollution.
A final note in the GAO's statement clarified that governmental groups have been attempting to address these issues for a quarter of a century. But after their research, the GAO made updated suggestions with the intention of making the efforts more effective. It may be too soon to see if the suggestions can reverse this trend of preterm births. But it is something America as a whole must improve on, given the D+ grade the country received from March of Dimes.