Why Experts Suggest Measles Prevention Needs A Boost Post-Pandemic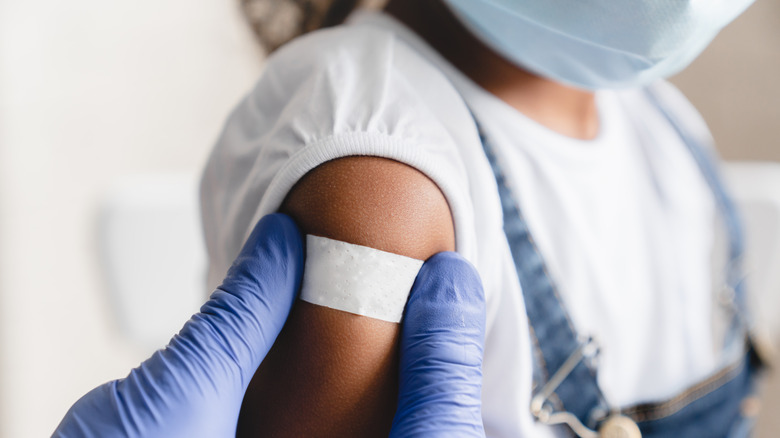 Inside Creative House/Getty Images
Caused by a viral infection, measles — or rubeola — is responsible for over 200,00 deaths annually, primarily in young children, reports the Mayo Clinic. Symptoms of the infection include fever, sore throat, dry cough, runny nose, conjunctivitis, Koplik's spots inside the mouth, and the emergence of a blotchy, red rash on the body. With a high risk of transfer, preventative measures are important to help contain the spread of the virus. Experts state that the best line of defense against measles is through vaccination.
As per the Morbidity and Mortality Weekly Report issued by the U.S. Centers for Disease Control and Prevention (CDC) on November 25, measles vaccination amongst children in recent years has dropped to its lowest rates since 2008. Health experts attribute this decline in vaccination rates to the outbreak of the COVID-19 pandemic. Data shows that first-dose measles vaccination rates around the world sat as high as 86% in 2019. However, this number decreased by 3% in 2020 and fell further to 81% by 2021. As a result, health officials are implementing measures to boost measles prevention as we emerge out of the pandemic.
How health officials are increasing protective measures against measles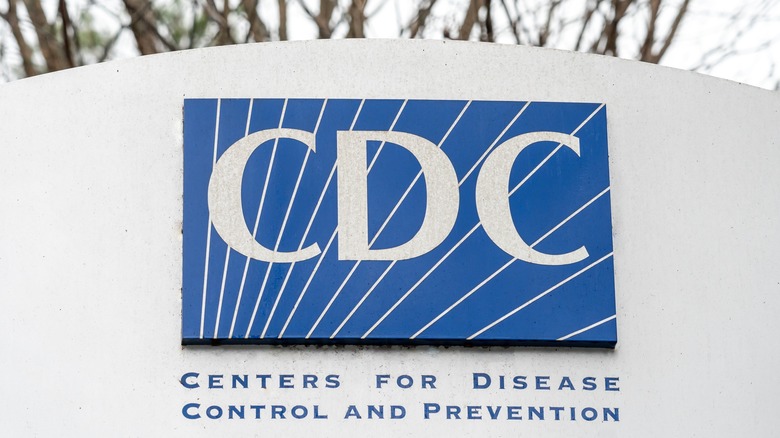 JHVEPhoto/Shutterstock
As per the CDC's report, 39% of countries worldwide obtained "measles elimination status" by regional health officials in 2021. However, no World Health Organization (WHO) regions had obtained confirmation of elimination status. Furthermore, significant outbreaks have been documented across 22 countries, further highlighting the need for increased vaccination numbers. 24.7 million babies globally were reported to have not received the measles vaccine in 2021, marking an 11% increase from the year prior. Countries with the highest rates of infant non-vaccination included Nigeria, India, the Philippines, Ethiopia, and Brazil, amongst others. CNN reports that while measles outbreaks in the U.S. are relatively infrequent, 21 confirmed cases in unvaccinated children were recently detected in Ohio.
To prevent infection and measles-related death worldwide, experts are focused on increasing surveillance measures. "Sustained declines in surveillance not only affect the timely detection of cases and outbreaks but also undermine a program's ability to use measles as a tracer to highlight gaps in the overall immunization system," the CDC outlines in their report. In 2020, the WHO developed a strategic framework to create solutions for catching children up on measles vaccines missed during the pandemic, which the CDC mentions in the closing of their report, stating, "Accelerating these measures will help regain historical progress toward regional measles elimination."