How To Know If Your Expired COVID-19 Tests Are Still Good For Use
Ink Drop/Shutterstock
With fewer mandatory testing requirements, and the U.S. government's prior offer of free at-home COVID tests to every household across the country earlier in 2022 (via NPR), you may find that your stock of test kits has been sitting in your home for some time now. So just how long are they good for? The U.S. Food and Drug Administration (FDA) has issued updates as it pertains to the shelf life of some rapid COVID-19 at-home test kits, as per an updated FAQ release.
Some at-home antigen tests have had their expiration dates extended, reports WebMD. The FDA explains via their FAQ webpage that these changes come as a result of further stability testing, which determines how long the product is expected to produce accurate results. Initially, because the need for at-home test kits was time-sensitive, the FDA authorized the product with a standard shelf-life ranging between four and six months from the manufacture date based on accelerated stability testing results. Additional research conducted over time has resulted in expiration date extensions for some test kits. As reported via the Los Angeles Times earlier this year, test manufacturers will sometimes notify individuals who purchased test kits that have since had their expiration date extended to inform them of the new date. However, consumers are also able to check the status of their test kit's shelf life themselves.
Check the FDA website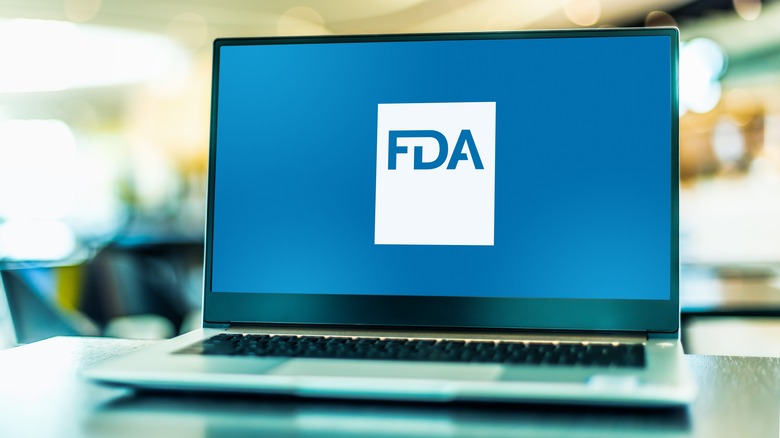 monticello/Shutterstock
To determine if your testing kits are among those with expiration date extensions, you can consult the FDA's online List of Authorized At-Home OTC COVID-19 Diagnostic Tests. On the provided chart, locate the name of your test kit's manufacturer and test name. This can be found on the product label. For products whose expiration date has been labeled as "extended," visit the updated expiration dates link listed in the table to view the original expiration date and the updated changes. Some products' shelf lives have been extended to as much as a year or two.
However, if your test kit does not have an "extended" label listed, you'll want to abide by the original expiration date printed on the box, as per the FDA. "The FDA does not recommend using at-home COVID-19 diagnostic tests beyond their authorized expiration dates," the federal agency outlines via their FAQ webpage. The reason being, using an expired test can give you incorrect test results, as the quality of the product may have progressively degraded. Therefore, experts at Penn State advise that individuals throw out any test kits that are beyond their confirmed expiration date and purchase a fresh kit.