The Big Misconception About Indulging While You Diet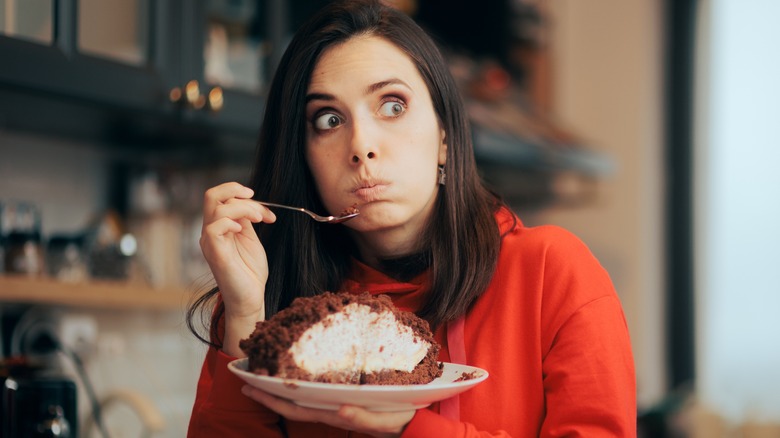 Nicoleta Ionescu/Shutterstock
So you survived your Thanksgiving feast. The leftovers are still in the fridge, and maybe there's some pecan pie left. You maybe wanted to shed a little weight before the holidays, but now the guilt is upon you. Give yourself a break, says registered dietician Shira Barlow. On her "Good Instincts" podcast episode called "Food Therapy," Barlow says that indulging while you diet is part of being human.
"As far as I'm concerned, indulging involves making a conscious choice that takes into consideration our long-term goals and our right-now wants," Barlow says. "We all want both." Creating long-term goals is key to weight loss, and they should be based on finding the healthiest version of you, she explains.
"The big misconception is that being healthy is always dependent on choosing the long-term goal over the right now want," Barlow suggests. "It's really not — it's having the ability to pause and consider, 'is this indulgence really worth it to me?' And, if it is, putting it on a plate and enjoying the absolute sh*t out of every morsel."
Shifting your relationship with food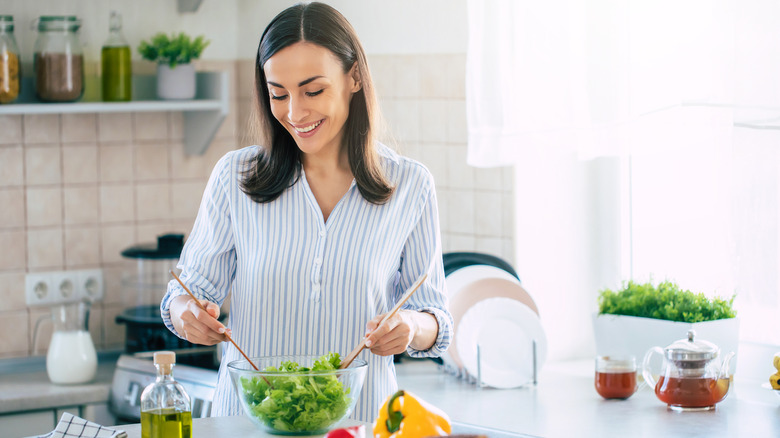 My Ocean Production/Shutterstock
Although you might have a physical goal of a certain weight or body size, it's also important to rethink your relationship with food, Barlow details in her podcast. This means shifting your mindset. She recalls one of her client's long-term goals of fitting into a bathing suit. When her client's daughter saw her in a bathing suit, she was thrilled — not that her mother lost weight — but that her mother could swim. That was more impressive to her than what she looked like.
"We knew this was so much bigger than the physical transformation that she had made," Barlow said. "It's that her daughter gets to see her feel confident and strong in her body." She emphasized the need for young girls to see more women confident in their bodies.
Barlow suggests that people write down their short-term and long-term goals, and then also note their motivation at the given moment on a scale of one to 10. This helps clarify what we really want in our lives. Sometimes it might be that great piece of pecan pie.