What You Need To Know About The Latest COVID-19 'Variant Of Concern'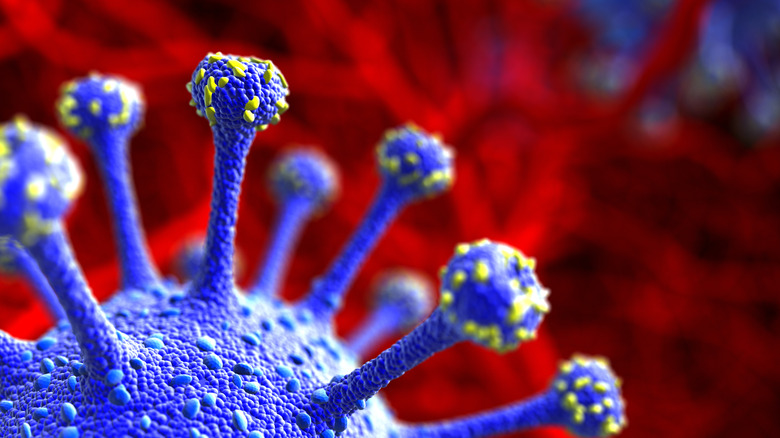 Inok/Getty Images
The latest COVID-19 variant of concern is XBB, and the number of cases are on the rise, according to information compiled by the Centers for Disease Control and Prevention (CDC). The variant accounts for 3.1% of cases in the United States, and the agency reports that the number of cases appears to be doubling about every 12 days. XBB is outpacing the BQ1 and BQ1.1 variants, which comprise 27.9% and 29.4% of current cases, respectively.
XBB is what experts call a "recombinant" strain of COVID, meaning it is a combination of the Omicron subvariants BA.2.10.1 and BA.2.75, per CBS News. CBS News reports that Dr. Anthony Fauci, the president's chief medical adviser, says that COVID booster shots could provide "some protection, but not the optimal protection" against XBB. However, if you're worried about a potential surge in cases, there is a silver lining.
Experts don't expect XBB to surge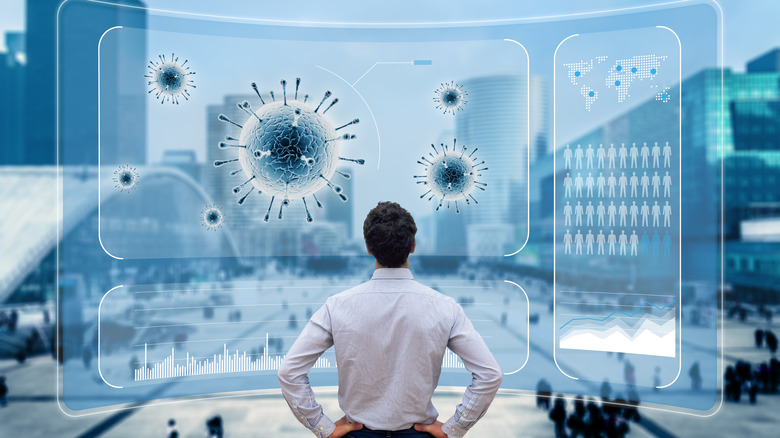 NicoElNino/Shutterstock
While the idea of another COVID variant might make you feel anxious, the XBB variant doesn't appear to be too much of a threat in regard to severity. "There has been a rapid rise in XBB, but it doesn't look like it's particularly more severe than other variants," Derek Smith, director of the Center for Pathogen Evolution at the University of Cambridge, tells CBS News. And hospitalization rates aren't as high as other variants. The Singapore Ministry of Communication reports that those infected with XBB had a 30% lower risk of hospitalization compared to those infected with the BA.5 variant.
Other good news about XBB is that experts aren't expecting it to surge. "Where we've seen surges, they've seen mostly it be driven by seasonality, people coming inside, spending more time around one another, but not being specifically being driven by the emergence of a new variant," CDC Deputy Director Ian Williams said in a meeting earlier this month, per CBS News.