Why The FDA Is Moving Away From Restricting Certain LGBTQ Blood Donors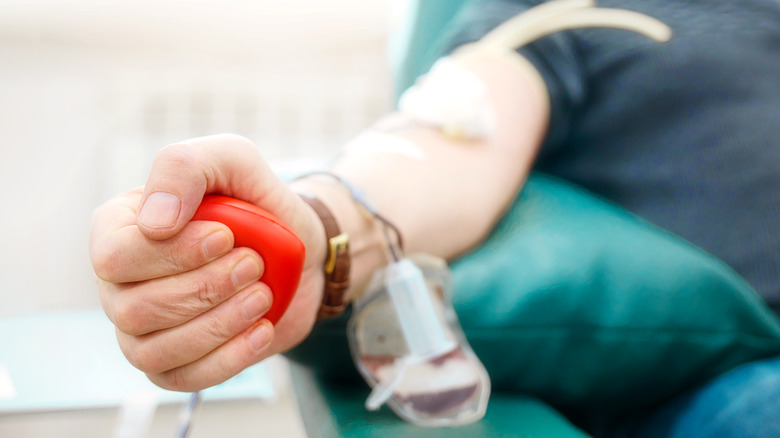 Sergey Pakulin/Getty Images
Donating blood is an excellent way to support not only your local community but every fellow citizen who shares your blood type. It is also, unfortunately, an uncommon undertaking for the average American. In October, Yahoo News reported that only 3% of Americans donate blood despite a fellow American being in need of blood or platelets every two seconds.
Some people need blood after a traumatic event like a car crash or surgery. Others require transfusions due to cancer treatments or chronic diseases including sickle cell, according to the Red Cross. And as the Red Cross points out in no uncertain terms, there is no substitute for blood. Without donors, people in need of a transfusion are in serious trouble.
This dire need for blood donations may lead some to think that the FDA's recent announcement regarding the reconsideration of their stance on certain donors in the LGBTQ+ community, as reported by CNN. But there is more to the story than a need for donors. In fact, the FDA's change of heart has more to do with science than with donation statistics.
Deferrals should consider behavior, not orientation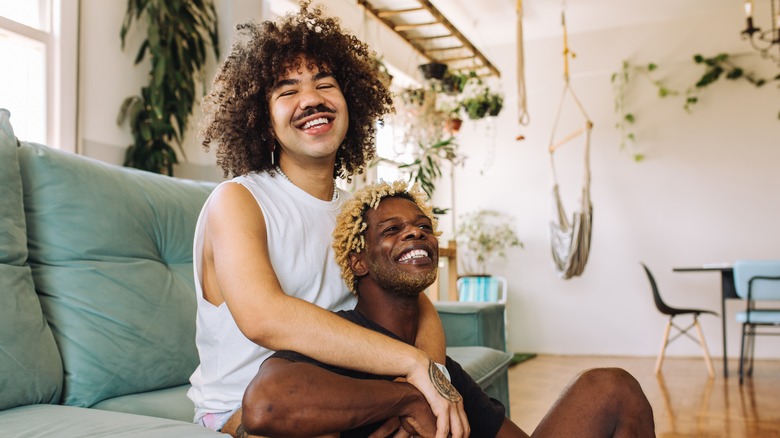 JLco Julia Amaral/Shutterstock
The FDA's current considerations do not directly affect all members of the LGBTQ+ community. Rather, they only affect the group known as "men who have sex with men," or MSM, according to GMHC. As of 2020, donors in this category must wait three months after their last sexual contact with a man before they can donate blood — whether or not their last sexual partner was a long-term monogamous partner (via the Red Cross).
On its website, the Red Cross acknowledges that this policy hurts not only the people who need blood transfusions from donors excluded by this policy, but the potential donors as well. Unfortunately, their policy is based on a legal mandate that all American blood processing organizations must follow.
This mandate came down from the FDA 40 years ago when AIDS and HIV were wrongly termed a "gay man's disease" (via GMHC). It's now known that the mandate has no basis in fact, as indicated by American Medical Association president, Dr. Jack Resneck Jr. to CNN. Dr. Resneck called the FDA's change of position "encouraging." He stated that the AMA has advised the FDA to change donation guidelines for years, as they don't align with scientific evidence.
Rather than focusing on a person's orientation, Resneck would rather deferral periods focus on a person's individual risk level. The American Red Cross seconded the stance in its own statement released shortly after news of the FDA's pending decision went public.