How The Biden Administration Plans To End The AIDS Epidemic Within The Decade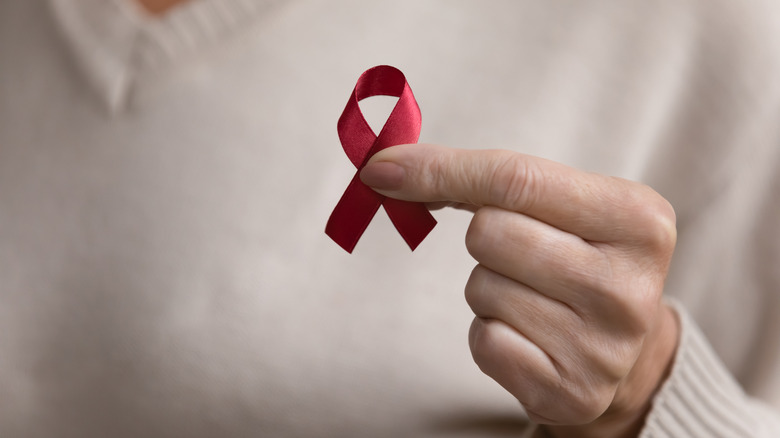 fizkes/Shutterstock
The HIV/AIDS epidemic is one of the most significant public health issues in recent decades, claiming the lives of around 40 million people since it began, according to UNAIDS. While anyone can be infected with HIV, it disproportionately impacts certain groups in the U.S. including gay and bisexual men, transgender individuals, African Americans, and Latinos (per the Centers for Disease Control and Prevention) — groups that are already at risk of health inequity.
The HIV/AIDS epidemic regularly made headlines in the 1980s and 1990s, as cases climbed and high-profile deaths of celebrities shocked the public (per HIV.gov). Since then, new medical treatments and awareness campaigns have been launched, leading to a decline in HIV infections and AIDS-related deaths.
Still, the epidemic is far from over. In 2021, an estimated 1.5 million people became newly infected with HIV around the world, and around 650,000 people died from illnesses related to AIDS. Now, the Biden administration has unveiled a plan that aims to put an end to HIV/AIDS for good.
President Biden launched a new strategy to tackle HIV/AIDS around the world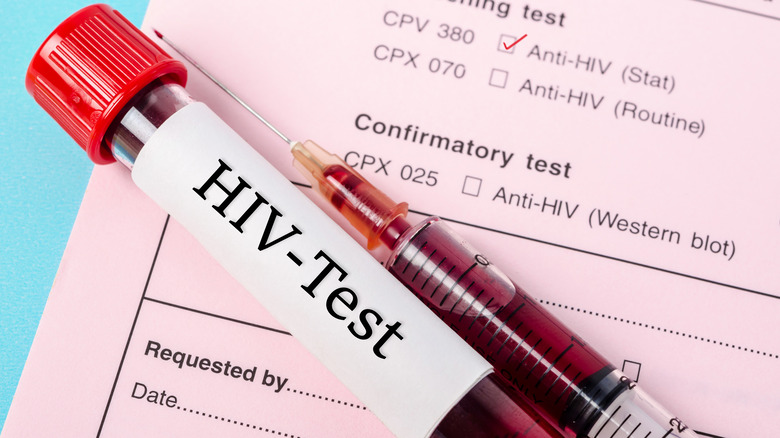 Gam1983/Getty Images
To celebrate World AIDS Day on December 1, the Biden-Harris administration released a new aggressive global strategy to end HIV/AIDS both across the U.S. and on a global scale, reports CNN. A press release by the U.S. Department of State announced, "The Biden-Harris Administration is dedicated to ending HIV/AIDS as a public health threat globally." It then went on to explain this year's World AIDS Day theme, "Putting Ourselves to the Test: Achieving Equity to End HIV," which intends to focus on health disparities that place some communities at higher risk of contracting HIV.
The White House aims to end HIV/AIDS by 2030, requiring a requested $850 million budget for HIV prevention and care programs and a 10-year $9.8 billion budget to support a national PrEP program. However, the President's Emergency Plan for AIDS Relief (PEPFAR) noted in its five-year strategy (via the U.S. Department of State) that there are challenges to these global goals. In particular, PEPFAR reports that while some regions see declining cases of HIV/AIDS, others have experienced plateaus or increases, despite ongoing efforts to put an end to the epidemic.
If President Joe Biden is able to hit his targets, however, a striking number of lives would be saved. Since 2003, PEPFAR has saved 20 million lives — if AIDS is eliminated by the end of the decade, who knows how many more could be saved?