Kirstie Alley's Cause Of Death Explained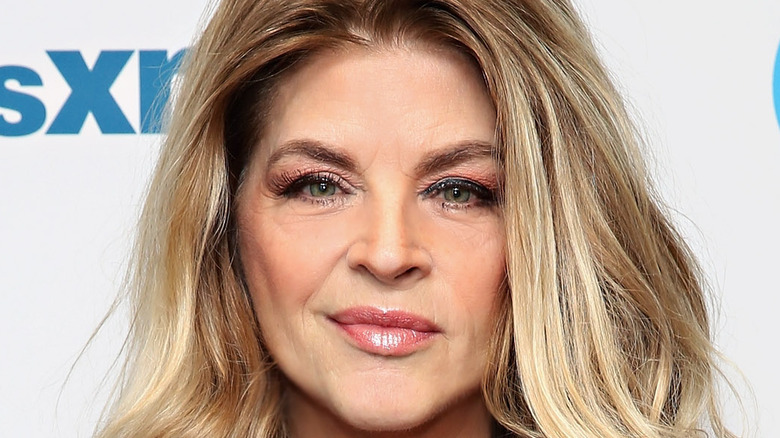 Cindy Ord/Getty Images
Kirstie Alley, best known for her Emmy award-winning role as Rebecca Howe on "Cheers," died Monday night of colon cancer (via People). She was 71.
Her children, True and Lillie Parker, said in a statement on Twitter that her cancer diagnosis was "recently discovered" and that her closest family members were with her. She was receiving treatment at the Moffitt Cancer Center.
Alley took over the lead female role in "Cheers" in 1987 after Shelley Long departed the show (via CNN). Her co-star, Rhea Perlman, told CNN that they quickly became friends, and Alley won the hearts of the "Cheers" cast and crew, inviting them to her lavish Easter and Halloween parties. "She wanted everyone to feel included," Perlman said in a statement to CNN. "I've never met anyone remotely like her. I feel so thankful to have known her."
John Travolta, Alley's co-star in the 1989 movie, "Look Who's Talking," echoed a similar sentiment on Instagram. "Kirstie was one of the most special relationships I've ever had."
What to know about colon cancer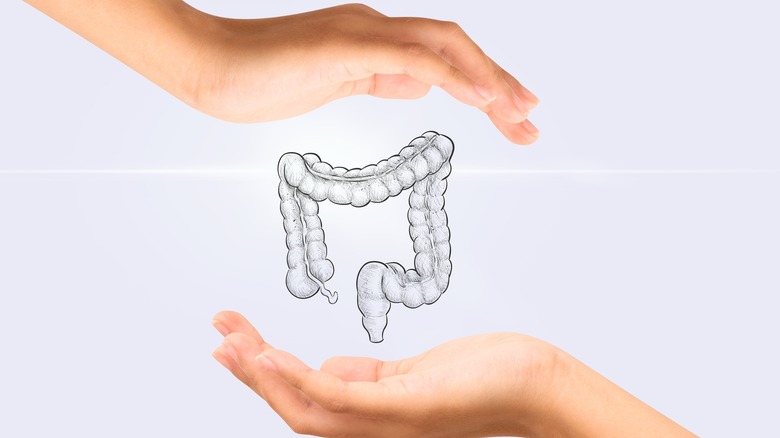 Ness_design/Shutterstock
Colon cancer begins when small polyps form in the lining of the large intestine, according to Mayo Clinic. Although these clumps of cells are typically benign at first, they can become cancerous. Regular screenings, like colonoscopies, allow for the removal of these polyps.
According to the American Cancer Society, colon cancer might not have symptoms at first, and one could be symptom-free before finding out the cancer has spread. Symptoms of colon cancer can include bright red rectal bleeding, abdominal cramping, or changes in bowel habits that last longer than a few days. If you experience these symptoms, your doctor might perform a digital rectal exam or order a colonoscopy, biopsy, or CT scan.
The Moffitt Cancer Center says that 92% of people with colon cancer in its beginning stage have a five-year or greater survival rate. If the cancer spreads to other areas of the body, the survival rate can drop to 14.7%. Colon cancer can spread slowly, taking 10 to 15 years for the benign polyps to become cancerous, in those with an average cancer risk. For those with a genetic predisposition, like Lynch Syndrome, it can spread faster and occur at younger ages (per Fight Colorectal Cancer). Doctors recommend regular colon cancer screenings at age 45 for anyone with an average risk and even younger for those with a genetic risk factor.
Other notable celebrities who have had colon cancer include Chadwick Boseman, Audrey Hepburn, President Ronald Reagan, Sharon Osbourne, and baseball legend Darryl Strawberry, according to WebMD.