Why The Price Of Paxlovid Is Set To Skyrocket Soon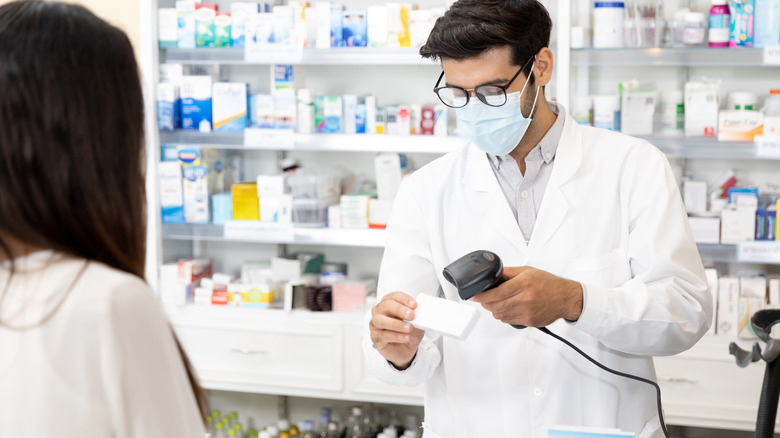 worawit_j/Shutterstock
To date, roughly 6 million people in the U.S. have taken the oral antiviral medication Paxlovid free of cost for treatment of COVID-19 infection, reports Kaiser Health News. Although the drug is set to hit the private market midway through 2023, experts say it is projected to come at a much higher price to patients.
Set at the price of $530 per treatment course, the White House has ordered 20 million Paxlovid treatment courses for the country thus far (via Kaiser Health News). However, once the federal government ceases to subsidize the drug mid-next year, the individual price for consumers is likely to exceed this cost, reports HealthDay. 
What exactly does this mean for patients in need of treatment? Experts at Kaiser Health News predict that we will see a decline in prescription numbers, as healthcare costs will make the drug more inaccessible, particularly for older adults and those without health insurance coverage. "I think the numbers will go way down," Jill Rosenthal, director of public health policy at the Center for American Progress, tells Kaiser Health News. Here's what to expect regarding Paxlovid treatment coverage, depending on one's health insurance status.
How health insurance coverage will impact access to Paxlovid treatment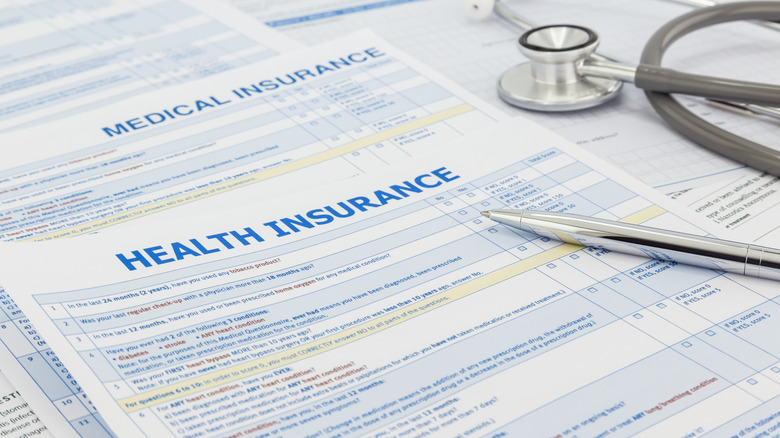 Vinnstock/Getty Images
For seniors with Medicare Part D coverage, Paxlovid will no longer be covered or reimbursed, as the Biden administration requires full approval of the medication once it no longer falls under emergency use authorization, which can be a years-long process (per Forbes). Essentially, this means seniors would likely be responsible for 100% of the cost of the medication. Alternatively, for those with Medicaid insurance, the drug is expected to remain covered until at least the start of 2024. Those with private health insurance are expected to receive coverage for Paxlovid, reports HealthDay. Although the timeline for when this will occur is currently unclear. Additionally, reimbursement will ultimately depend on an individual's plan (via Forbes). 
While the exact cost of Paxlovid has not been announced, the projected future cost of Pfizer's vaccine can give patients an idea of how high prices are climbing. As the government also moves to withdraw its federal funding for the vaccine, the cost is said to increase from $30 to approximately $120 for patients (via Kaiser Health News). Some experts believe this move could be detrimental for patients and pharmaceutical companies alike. "From a public health perspective, and even from a health care capacity and cost perspective, it would just defy reason to not continue to make these drugs readily available," Dr. Larry Madoff, medical director of Massachusetts' Bureau of Infectious Disease and Laboratory Sciences, explains to Kaiser Health News.