What To Know About About The FDA Approval Of The Omicron Booster For Children Under 5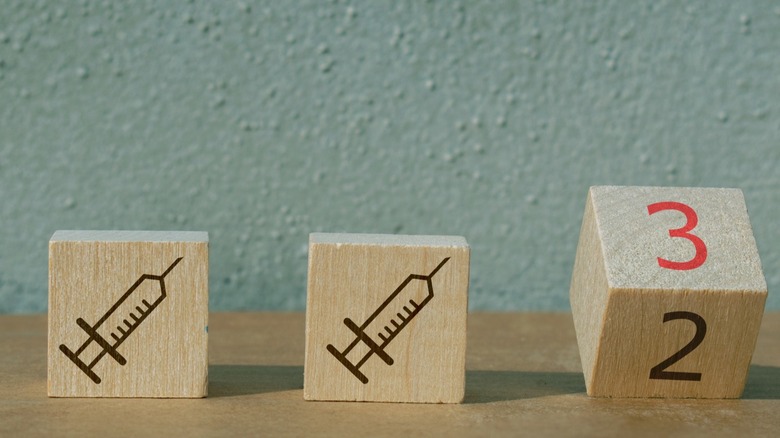 No-Mad/Shutterstock
When the COVID pandemic emerged as a serious public health threat, many wondered how we were going to try and mitigate its negative effects. Lockdowns, social distancing, and personal protective equipment were some of the first lines of defense. Another solution would be a vaccine, but those typically take years, even a decade, to develop safely and effectively. However, Medical News Today reports that the first COVID vaccine — approved by the United States Food and Drug Administration (FDA) for emergency use — by Pfizer became available within about a year of the virus' emergence.
Before another year had passed in the COVID timeline, the FDA approved a booster shot to the Pfizer vaccine (via Immunize). Since then, the Centers for Disease Control and Prevention (CDC) has recommended Pfizer booster shots to adults 18 and older, youth ages 16 and 17, single booster doses for ages 12 to 15, and even a booster for children ages 5 to 11 5 months after their first Pfizer vaccine series. In recent months, a bivalent COVID vaccine (Moderna and Pfizer) was approved by the FDA for use. According to the FDA, a bivalent COVID vaccine has parts of the original virus strain in addition to the omicron variant. It is also called an "updated" COVID vaccine booster. The FDA recently updated its age guidelines for the bivalent booster. Here's everything you need to know about guidelines for young children.
Can children under 5 get the Omicron booster?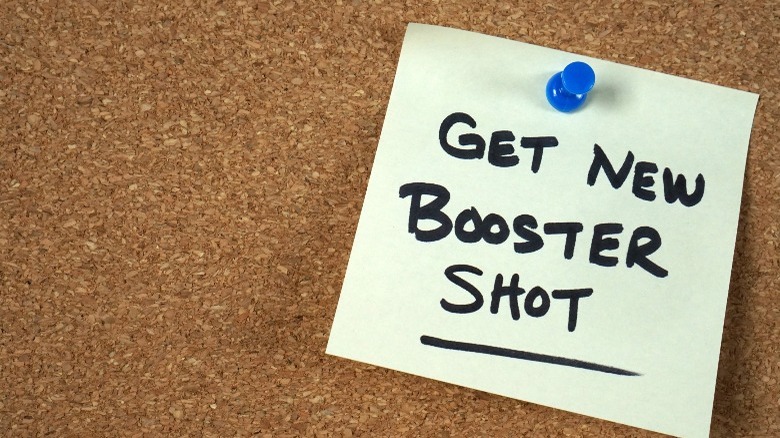 On The Run Photo/Shutterstock
In a 2022 press release, the United States Food and Drug Administration (FDA) announced that children as young as 6 months can use the updated bivalent Moderna and Pfizer COVID vaccine. But there are some stipulations. For example, children ages 6 months to 5 years who got the primary Moderna COVID vaccine can get one booster of the updated bivalent Moderna vaccine. Notably, they must wait 2 months after the primary vaccine. For the Pfizer vaccine, children ages 6 months to 4 years who did not get the third shot in the Pfizer primary series vaccine can get the Pfizer updated bivalent vaccine in lieu of the third shot. With that in mind, those children ages 6 months to 4 years who have received the complete Pfizer primary series (i.e., 3 doses) cannot receive the Pfizer bivalent vaccine. You might wonder why this is the case.
According to WebMD, those children that have received a full primary Pfizer vaccine series should have sufficient protection against the omicron variant. However, more information on this group's eligibility for the bivalent booster should be available in the new year. Johns Hopkins Medicine notes that COVID boosters help protect against severe COVID.