Dermatology Recommended Skin Care Products For Less Than $20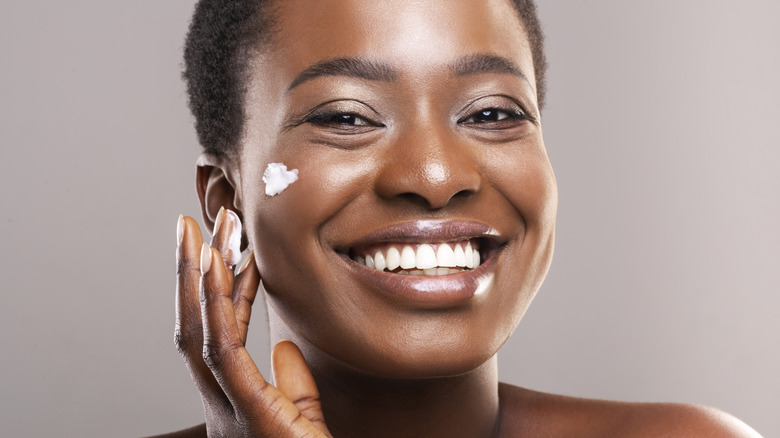 Prostock-studio/Getty Images
Maintaining a regular skincare routine can benefit us in many ways. Not only can tending to the health of our facial skin reduce the appearance of wrinkles, under-eye circles, and sizable pores, but a healthy skincare routine can also help protect against skin damage from the sun's rays, according to Northstar Dermatology. When it comes to skincare products, however, expenses can add up quickly. From lotions to cleansers, toners, exfoliating scrubs, and more, shopping for skin care products on a budget can be tricky. While some products can be found on the cheaper side, others can be quite pricey.
Thankfully, it's not impossible to find low-cost skin care options out there. In an exclusive interview with Health Digest, Dr. Aanand Geria, a board-certified dermatologist in Verona, New Jersey, offers suggestions for four different skin care products that can be purchased for no more than $20 to keep skin looking healthy and rejuvenated. First up is moisturizer — specifically, Neutrogena Hydro Boost Face Moisturizer with Hyaluronic Acid for Dry Skin, Oil-Free, and Non-Comedogenic Water Gel Face Lotion. "This product contains hyaluronic, which helps quench dry skin, boosting hydration," Dr. Geria explains. "Its unique formula absorbs quickly into the skin, making it a good choice before applying makeup."
Affordable skin care party of four: moisturizer, serum, cream, and cleanser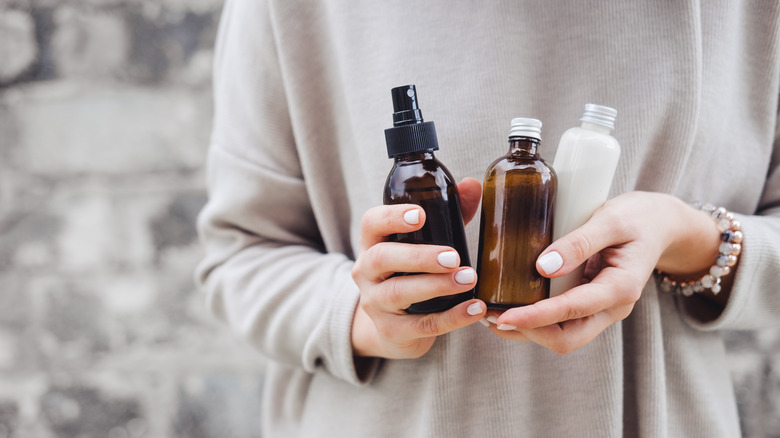 Julyprokopiv/Getty Images
The second skin care product that Dr. Geria recommends for under $20 is The Ordinary Buffet Signs of Aging Serum. "This serum contains peptide complexes that help diminish signs of aging, such as wrinkles and fine lines," he tells Health Digest. "The serum is light, quickly absorbing into the skin, avoiding a greasy appearance." In addition to moisturizer and serum, Dr. Geria also encourages the use of under-eye cream, which can help keep skin strong and firm. "Ponds Rejuveness Brightening Eye Wrinkle Cream contains retinol and Vitamin B3, which help reduce wrinkles while strengthening the skin's elasticity by tightening the skin," says Dr. Geria. "Vitamin B3 strengthens the skin's moisture barrier and smoothens the skin's texture," he adds. 
The fourth and final affordable skin care product that Dr. Geria recommends is La Roche-Posay Toleriane Hydrating Gentle Face Cleanser, Daily Facial Cleanser with Niacinamide and Ceramides for Sensitive Skin, Moisturizing Face Wash for Normal to Dry Skin, Fragrance-Free. He explains that this product can be especially beneficial for those with drier skin. "La Roche- Posay uses a mild formula, preventing irritation from occurring after use. This product removes makeup and other impurities while reinforcing the skin's barrier," Dr. Geria concludes.
To find out more about Dr. Geria, you can visit Geria Dermatology.